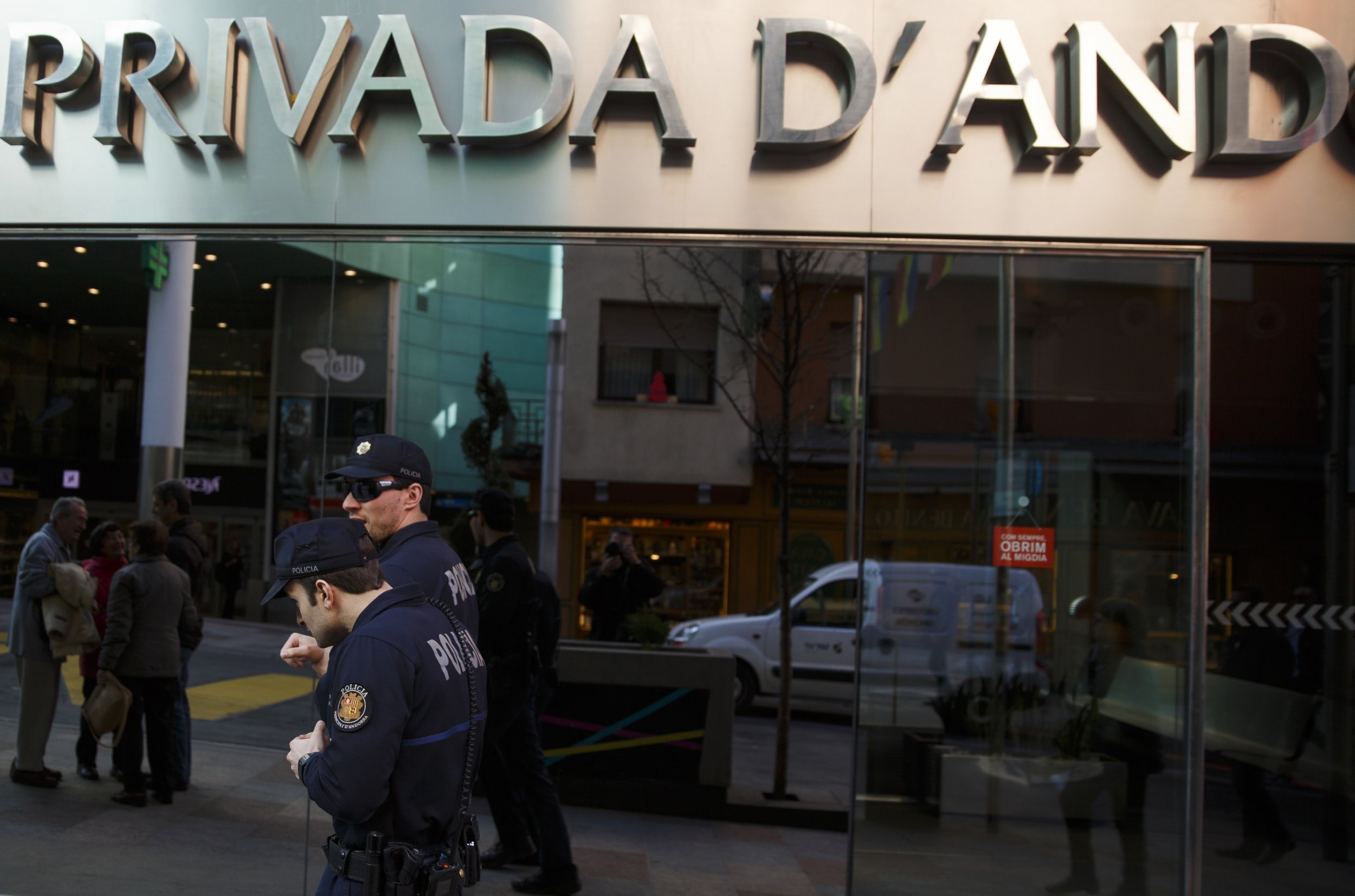 Andorra is serving as a "secretive conduit" for international money-laundering, according to a prominent tax expert. The principality had its credit rating downgraded today by Standard & Poor's after U.S. accusations that one of its banks laundered money from organised crime in Russia and China.
Additional claims by Washington suggested that the bank had processed transactions involved in a $2bn (£1.36bn) money-laundering scheme linked to Venezuelan state oil company, Petróleos de Venezuela SA (PDVSA).
"This activity involved the development of shell companies and complex financial products to siphon off funds from Venezuela's public oil company Petróleos de Venezuela," the U.S. Department of the Treasury's Financial Crimes Enforcement Network (FinCEN) said in a statement.
The Andorran government dismissed the board of Banca Privada d'Andorra (BPA), one of only five of the principality's banks, and took control of the institution after FinCEN marked the bank as a foreign financial institution of "primary money laundering concern".
However, S&P lowered Andorra's rating from BBB+ to BBB, just two ranks above junk status and put the principality, sandwiched between Spain and France, on negative credit watch, which could lead to another credit downgrade.
John Christensen, executive director of the Tax Justice Network, says that Andorra is a typical "secrecy jurisdiction" that allows it to be "widely abused for money laundering purposes".
"Andorra simply serves as a very secretive conduit. Although it's a tiny, tiny place, it has all the features of a classic secrecy jurisdiction," he notes. "Very poor transparency around company ownership and company accounting; very little in the way of international cooperation on information sharing agreements; a weak track record of compliance by international anti-money laundering standards; weak compliance with client regulations."
Christensen adds that money launderers are drawn to the territory for a number of reasons, but, most importantly, the ability to hide their identity.
"It's heading through Andorra because of the high levels of secrecy and lack of transparency of companies. This enables money launderers, or those using money launderers, to hide their identity. That's crucial because once you can hide your identity from investigators, you can work with a high degree of impunity. You can't be investigated and, even if they do try, they are unlikely to uncover the evidence required in courts of law in other jurisdictions."
Other examples of secrecy jurisdictions are Bermuda, British Virgin Islands, Gibraltar, Jersey, Switzerland and Turks and Caicos.
"Andorra's downgrade is the latest example of ratings agencies factoring corruption into their models as an important aspect of investor risk," says Susan Côté-Freeman, head of the Business Integrity Programme at anti-corruption NGO Transparency International. "Money laundering is a serious offense that allows the corrupt to enjoy their ill-gotten gains while greasing the wheels for more corruption down the road."
In the 2013 Financial Secrecy Index, Andorra was given a secrecy score of 76 out of 100, which placed it "towards the top end of the secrecy scale". The country is one of the smallest in the world by land and by population. Situated in the Pyrenees Mountains, it is the only country where the official language is Catalan. It has no national bank and has never had its own currency, using the Spanish Peseta and the French Franc before the introduction of the euro.