Andre Harrell, Founder of Uptown Records, Dies at 59 and Music Industry Pays Tribute
Music Executive Andre Harrell has died at the age of 59. His death was announced by DJ D-Nice late Friday, during his Club Quarantine series on Instagram live. Harrell's cause of death has not been revealed.
Harrell was born in Harlem and raised in The Bronx, New York. He began his music career as one half of the hip hop duo Dr. Jekyll and Mr. Hyde with Alonzo Brown, in the early 1980s. The duo achieved a few minor hits on Billboard's Hot R&B Songs chart with their most successful hit, "Genius Rap" reaching number 31.
He then met Def Jam records founder Russell Simmons and worked his way up the label to become vice president and general manager.
But Harrell was best known for founding one of the most popular hip-hop and R&B labels of the late 1980s and early 1990s, Uptown Records, in 1986. The label represented acts like Guy, Al B. Sure, Jodeci, Heavy D and the Boyz, and Father MC.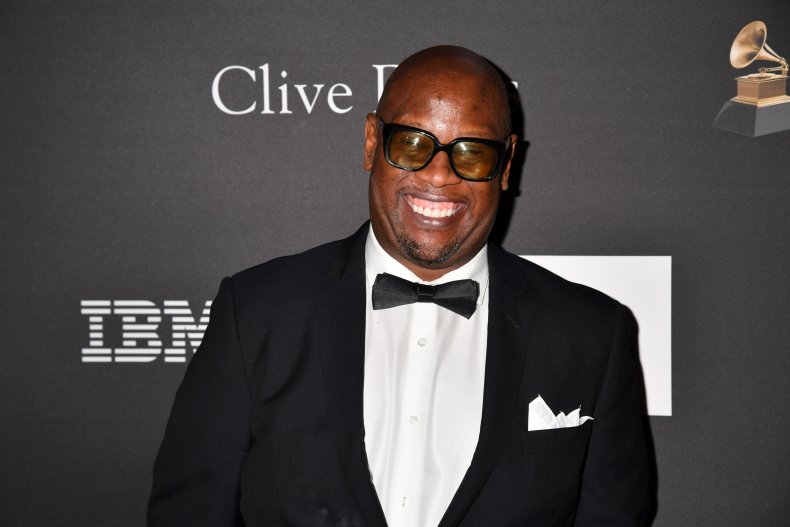 Harrell was also credited with discovering P. Diddy, or Sean "Puffy" Combs in the early 1980s. Harrell also signed the teenage Mary J. Blige in the late 1980s, but it was with the help of Harrell's intern, Combs, that Blige's career took off in the 1990s. Combs was quickly promoted to an Artists and Repertoire at Uptown Records.
In 1995, Harrell was promoted to CEO of Motown Records. Heavy D, who had been executive vice president of Uptown, then became president and CEO of the record label.
According to IMDB, Harrell had been working on a TV miniseries about Uptown. BET was developing the three-part miniseries, titled Uptown, with Harrell as an executive producer. It was set to air this year.
In a statement, BET President Scott Mills said: "We are mourning the loss of a cultural icon, Andre Harrell, a chief architect of the modern hip-hop and R&B sound. Andre was tremendously excited about sharing the origin story of Uptown Records, and its pivotal role in the urban music landscape.
"With his tragic passing, BET is committed to ensuring that the Uptown limited series event tells both the Uptown story and Andre's story—that of the incredible music innovator, man, and friend to so many."
Members of the music industry and Harrell's friends and fans took to Twitter to pay tribute.
Mariah Carey said: "Why Andre—My heart is breaking and I can't stop crying. He was an amazing friend and I will miss him forever."
DJ Trevor Nelson said: "My love for 90s R&B is largely down to one music exec and label. Andre Harrell was a visionary. I remember going to his Uptown offices in New York just to smell the air. I was more excited to meet him than any artist I'd interviewed. R.I.P."
Motown Records tweeted: "Hearts are heavy today"
50 Cent said: "R.I.P to Andre Harrell God Bless him."
Singer Ella Mai said: "Shocked and saddened. So glad we got to meet. Rest in peace Andre Harrell."
Actress Viola Davis said: "RIP Andre Harrell...thank you for the gift of so many incredible artists. Gone too soon."
Ashton Kutcher said: "Andre Harrell, wishing safe travels to your beautiful soul."
Reginald Hudlin tweeted: "Andre Harrell was a friend, a mentor, and an innovator. What a tragic loss."
Update: This article has been updated with a comment from BET on 5/11/2020.