André Leon Talley, the former creative director of Vogue, has passed away. The news of his death was announced in a statement on his official Instagram account.
The statement read: "It is with great sadness we announce the passing of André Leon Talley on January 18, 2022 in New York."
According to Variety and TMZ, the 73-year-old died at a hospital in White Plains, New York. A cause of death and other details about his passing have not been released.
The statement on Instagram said: "Mr. Talley was the larger-than-life, longtime creative director at Vogue during its rise to dominance as the world's fashion bible."
Having "a penchant for discovering, nurturing and celebrating young designers," the international fashion icon was a "close confidant" of the biggest names in the industry, including Yves Saint Laurent, Karl Lagerfeld, Diane von Furstenberg, Manolo Blahnik and others, the statement noted.
Why André Leon Talley Left Vogue Twice
Over the course of his illustrious career spanning five decades, Talley wrote for and worked at several major fashion magazines, including a long tenure at Vogue, which he ended up leaving twice.
During his time at Vogue in the 1980s and 1990s, Talley was instrumental in helping to shape Vogue's image, working closely with Vogue editor-in-chief Anna Wintour.
He was the news director at Vogue from 1983 to 1987, before serving as its creative director in 1988.
According to The Hollywood Reporter, Talley's time at Vogue was not always smooth and in interviews, he'd spoken about his struggles with weight following the death of his grandmother in 1989. Wintour reportedly staged an intervention for Talley to lose weight, sending him to the Duke Diet & Fitness Center at the expense of Condé Nast, the publisher of Vogue.
Talley left Vogue in 1995 and moved to Paris, returning to W Magazine, where he worked previously for five years. He also previously served as the Paris bureau chief of Women's Wear Daily earlier on in his career.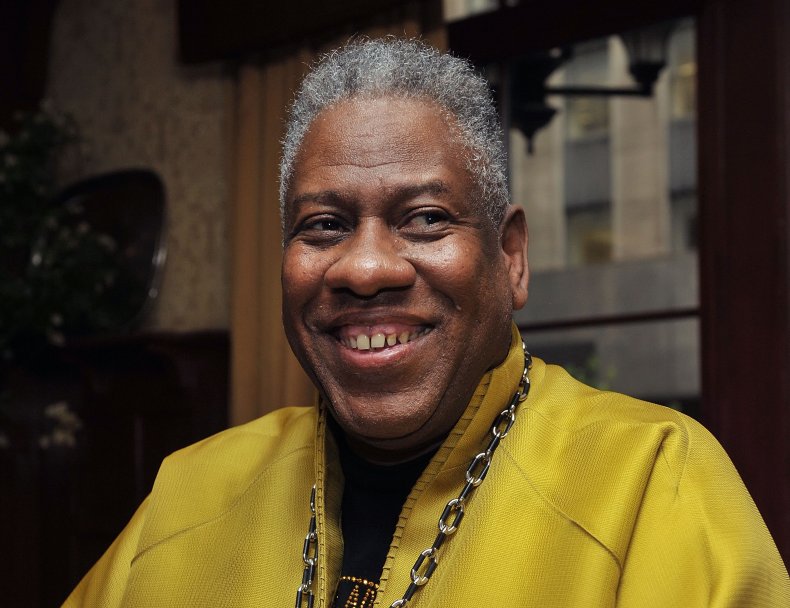 Three years later in 1998 he returned to Vogue, working as its editor-at-large until 2013, when he left the publication for a second time to become the editor-in-chief of Numero Russia, a Russian style magazine.
Back in 2013 when his exit was announced, USA Today reported that Talley said: "I've been there [Vogue] for 30 years, it was a tough decision when I went to talk to Anna [Wintour] about this."
Talley, who was going to turn 64 at the time, said: "I felt I needed more financial security as I go in my twilight age, a little bit more cash for mortgages and as I go into retirement," according to USA Today.
"I took the job because I love Russia and the salary was something fabulous. Money isn't everything but it is when you start thinking about putting money away for your retirement days...
"Anna was very sympathetic and understood and she decided we remain on good terms and that I do the digital and the online. And I'm very happy to do it," he reportedly said at the time.
According to The Hollywood Reporter, Talley allegedly fell out with Wintour in 2018 when he was dropped as a red carpet interviewer at the Met Gala and replaced by YouTuber Liza Koshy.