U.S. Election Shows 'Crisis of Public Trust' in Presidency, Says Russia's Deputy PM
Russia's first deputy prime minister has said that the U.S. election showed there was a crisis in public confidence among Americans towards state institutions like the presidency.
The comments by Andrei Belousov come as the Kremlin says it would not congratulate President-elect Joe Biden on his election victory just yet and as Russia's election chief raises questions over the integrity of the mail-in voting system in the U.S.
Asked by the news agency Tass about how trust between citizens, businesses and the government could be improved in his country, Belousov described trust as a "key resource" especially in the current coronavirus crisis, and that any "crisis of confidence is a global problem."
"What is now happening in the United States before our eyes with the elections is the most typical refined crisis of public trust of social groups towards state institutions—primarily in the institution of the presidency.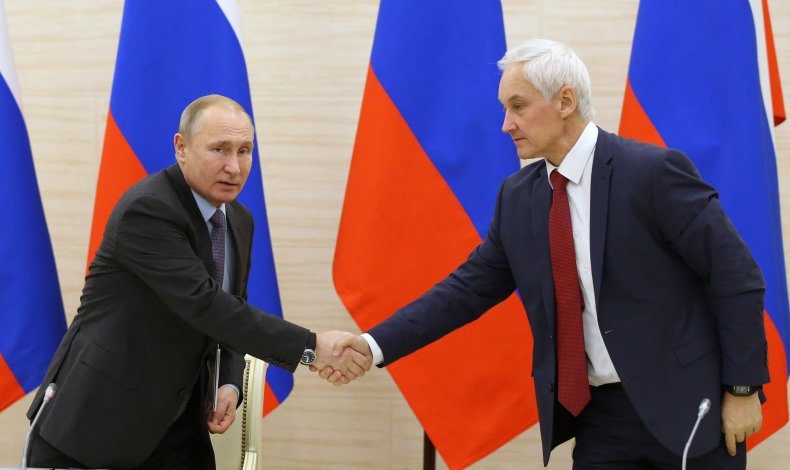 "In Europe, we see the same thing in a number of cases," he told Tass in an interview ahead of a government-organized forum in Moscow to discuss strategies to develop Russia. He said trust in the state and its institutions was important in tackling the coronavirus and its aftermath, because "the role of the state will increase over time."
However, Russia's political elite faces its own criticism over falling living standards and its coronavirus response. Public confidence in Russian President Vladimir Putin dropped to a new low in May when only one quarter of respondents to a survey by the Levada Center identified him as the country's most trustworthy politician—less than half the number who named him in 2017.
Belousov's comments follow Kremlin spokesman Dmitry Peskov's insistence that it would wait for the official results from the U.S. presidential election before publicly acknowledging Biden as the winner.
"We consider it correct to wait for the official results to be finalized. I want to remind you that President Putin repeatedly said he will respect the choice of the American people," Peskov said.
Asked why Putin had congratulated Trump less than 12 hours after he was declared the winner in 2016, Peskov said that "the difference is absolutely clear: there's currently a legal dispute of the results."
Meanwhile, the chair of Russia's Central Election Commission of Russia, Elena Pamfilova, appeared to echo the concerns expressed by Trump, saying that voting by mail was vulnerable to fraud and that there was a "lack of systemic control over the whole voting process."
"For me, the conclusion is clear: this anachronism in its American form leaves massive scope for possible falsifications," Pamfilova said, according to Tass. Last week, Russia's foreign ministry spokesperson Maria Zakharova had said that "obvious shortcomings of the American electoral system are evident."
Moscow was accused of interfering in the 2016 election and faced further claims of meddling in this year's process.
Russian media outlets have speculated over what a Biden presidency would mean for Washington's ties with the Kremlin as he is expected to take a tougher stand against Putin. However, there is some optimism that Biden may in fact provide a path to better relations, which have further soured under a flurry of sanctions under Trump.