Andrew Baker, Son of Massachusetts' Governor, Accused of Sexual Assault on JetBlue Flight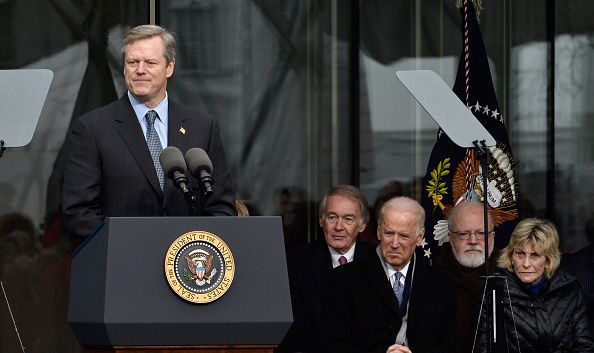 Massachusetts Governor Charlie Baker's son Andrew Baker was accused of sexual assaulting a woman on an airplane.
Andrew Baker, who goes by A.J., was returning to Boston from Washington D.C. on a JetBlue flight Wednesday when a woman claimed he inappropriately touched her. ABC News affiliate WCVB was first to report the accusation on Saturday.
In a statement, JetBlue said they were notified of the incident during the flight.
"On June 20, the crew of flight 1354 were notified of an incident between customers shortly before landing in Boston," the airline said. "The aircraft landed at approximately 11 p.m. local time where it was met by local authorities."
No further information on the woman accusing Andrew Baker or details on the nature of the assault have been released at this time.
Baker family lawyer Roberto Braceras said in a statement TO ABC Andrew Baker was "fully cooperating" with authorities and that he "looks forward to a resolution of this matter."
An investigation is said to be taking place, although the U.S. Attorney's office didn't immediately comment on the accusations against Andrew Baker. However, the Massachusetts State Police confirmed to ABC the attorney's office was looking into the issue. Usually when crimes are alleged to have happen while a plane is in the air, the U.S. Attorney's Office is who conducts an investigation.
Andrew Baker's father, who is running for reelection, made no comment on the accusations, but in a statement, the governor's office said, "This is a personal matter for the Baker Family and A.J. will cooperate with any request from authorities."
Andrew Baker one of Charlie and Lauren Baker's three children.
Charlie Baker, a Republican, was sworn into office as the governor of Massachusetts in January 2015 after beating Democratic politician Martha Coakley in the 2014 election.