Andrew Cuomo and 5 Other Northeast Governors Will Make Joint Recommendations on Reopening Economy Amid Pandemic
Democratic New York Gov. Andrew Cuomo will meet with the governors of five other northeastern states in order to create recommendations for reopening their respective economies. The governors will unveil their plan in the coming weeks.
The plan will be created by Governors Cuomo and his fellow Democratic governors, Phil Murphy of New Jersey, Ned Lamont of Connecticut, Tom Wolf of Pennsylvania, John Carney Jr. of Delaware and Gina Raimondo of Rhode Island. They've collectively agreed to put public health considerations foremost to avoid starting fresh coronavirus outbreaks that could spread throughout the region.
On Monday, the governors held a conference call in which they decided to name an economic official, a public health official and their respective chiefs of staff to help develop a plan together.
"Study the data, study the research, study the experiences of other countries, and give us guidelines and parameters to go forward," Cuomo said of the multi-state collaboration. "Let's be smart and let's be cooperative and let's learn from one another."
Beyond this decision, it's unclear what gradual steps the northeastern governors might take to re-open businesses and schools in their states.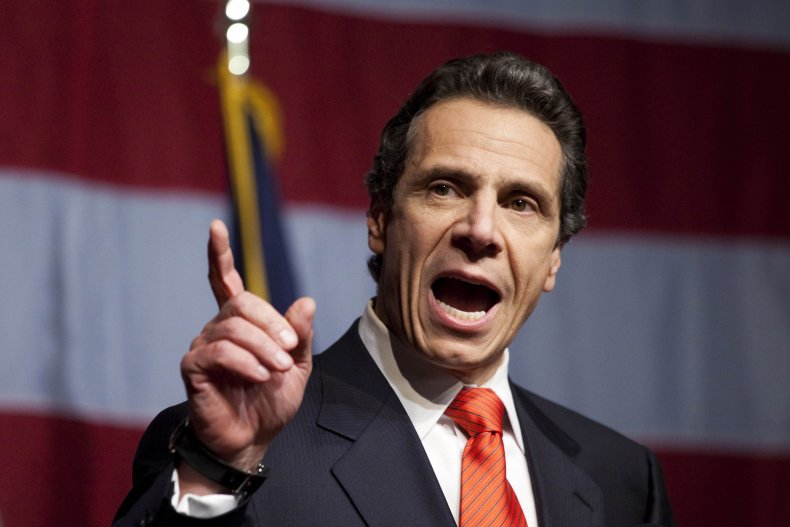 Concurrently, Democratic Governors Gavin Newsom of California, Kate Brown of Oregon and Jay Inslee of Washington announced on Monday their intentions to create a similar plan for West Coast states. The governors said their plan will be "one that identifies clear indicators for communities to restart public life and business."
The West Coast governors also said their plan will take virus testing, tracking and patient isolation into account. Their plan will also weigh the potential effects of their plan on hospitals, nursing homes, long-term care facilities and disadvantaged communities.
However, regarding the northeast plan, Cuomo commented, "We didn't start with a timetable. We said want it ASAP, but we want it smart. This is about being smart first, not political."
"Everything we have been looking at says we will only get an economic recovery if it comes on the back of a healthcare recovery," Murphy added. "If you jam it in too early, you could throw gasoline on the fire and reignite and that's the last thing any of us need right now."
Newsweek has reached out to Gov. Cuomo's office for comment. The office had not responded by the time of publication.
On Monday, President Donald Trump said via Twitter that only he, and not governors, can decide whether to re-open businesses in different states.
"It is the decision of the President," Trump wrote, "and for many good reasons. With that being said, the Administration and I are working closely with the Governors, and this will continue."
"A decision by me, in conjunction with the Governors and input from others, will be made shortly!" he wrote.
Trump has indicated that he wants to reopen parts of the nation's economy by May 1. Shortly after Trump published his tweets, Republican governors pushed back on Trump's declaration, stating that governors would decide whether to re-open their schools and businesses on a state-by-state basis.