Andrew Cuomo Accuses New York Sheriff of Illegally Leaking Grand Jury Documents to News
Former New York Governor Andrew Cuomo is accusing the New York sheriff who filed charges against him of illegally leaking grand jury documents to the press.
In a letter to New York Attorney General Letitia James, Cuomo's attorney, Rita Galvin, requested that an investigation be opened into the "unlawful disclosure to the New York Post of grand jury information relating to Governor Cuomo and the strong evidence that Albany County Sheriff Craig D. Apple was the source of that unlawful disclosure."
The letter alleges that it was Apple who disclosed to the New York Post that several subpoenas had been issued in relation to the allegations made by Brittany Commisso, a former executive assistant to Cuomo.
Commisso is among a dozen women who have accused the former governor of sexual harassment. In August, she filed a formal criminal complaint against Cuomo, alleging that he groped her. Cuomo has denied any wrongdoing.
"Given the procedural posture of the investigation, the only kind of subpoenas that could have been issued at that stage were grand jury subpoenas, which must be kept secret by law," Galvin said in a Monday letter. "Sheriff Apple's disclosure to the New York Post of the issuance of grand jury subpoenas related to Ms. Commisso's allegations was a blatant violation of grand jury secrecy."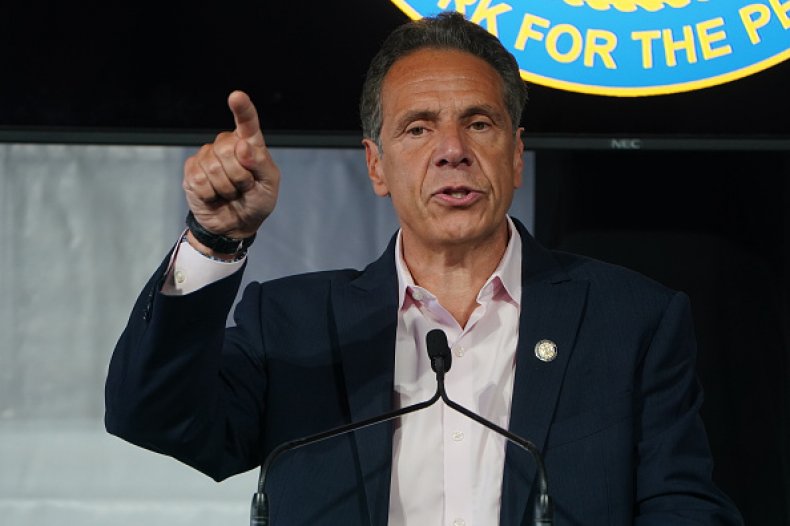 Under New York law, documents pertaining to a grand jury proceeding, including those related to a subpoena, are to be "kept secret and not disclosed to the public by any public officer."
The initial news of the complaint against Cuomo, which broke October 28, caused significant confusion after the criminal summons charging Cuomo with forcible touching was publicly released sooner than expected.
A day after the charge was announced, Apple held a press conference saying that while he had been confused too, the case was "solid."
"We have an overwhelming amount of evidence," Apple told reporters. "We have a victim who has been cooperating fully every day, every step of the way. As far as a conviction...it's really going to come down to a jury, a judge, and the district attorney's office."
Galvin's Monday letter also claimed that the sheriff's comments from August—in which Apple referred to Commisso as a "victim"—"essentially pronounced the guilt of Governor Cuomo before [Apple] had done any investigation."
"As you know, Governor Cuomo denies the allegations, and is entitled to both the presumption of innocence and a fair and impartial investigation," Galvin wrote. "By publicly stating his conclusion before having conducted any investigation, Sheriff Apple deprived Governor Cuomo of both."
Last week, Cuomo's arraignment was pushed back to January 7 after the Albany Court district attorney said he needed more time with the case.
Newsweek reached out to Apple's office for comment.