Trump's Potential 2020 Rival Andrew Cuomo Says America was 'Never That Great,' Adviser Calls MAGA a 'Dog Whistle'
New York Governor Andrew Cuomo took a shot at President Donald Trump's "Make America Great Again" slogan Wednesday but may have gone too far.
"We're not going to make America great again—it was never that great," the Democratic governor seeking a third term said at a bill-signing ceremony in New York City.
His comment drew claps, but also gasps from the audience.
"We have not reached greatness," Cuomo said. "We will reach greatness when every American is fully engaged. We will reach greatness when discrimination and stereotyping against women—51 percent of our population—is gone and every woman's full potential is realized and unleashed, and every woman is making her full contribution."
Cuomo continued: "When that happens, this nation is going to be taken even higher, because we have not yet fully liberated the women in this country, and we will, and New York will lead the way, and watch New York rise."
While Cuomo intended to highlight a need to boost women's equality, his comment on America never having been great drew criticism.
Republican gubernatorial nominee Marc Molinaro said he "should be ashamed of himself" and owed the nation an apology.
"America, with its imperfections, has always been great," Molinaro said in a statement. "Our people, our principles, and our promises have been a beacon light to the world for 242 years and counting. This governor is so determined to distract voters from his failed policies and corrupted administration that he's willing to dismiss the steady, determined march of the American people, making and remaking the greatness of America."
Cuomo, who may run in the 2020 election, made his remark a couple of days after Trump bashed him during a speech in upstate Utica, New York.
"He called me and he said, 'I'll never run for president against you.' But maybe he wants to. Oh, please do it. He did say that. Maybe he means it," Trump said. "Anybody who runs against Trump suffers."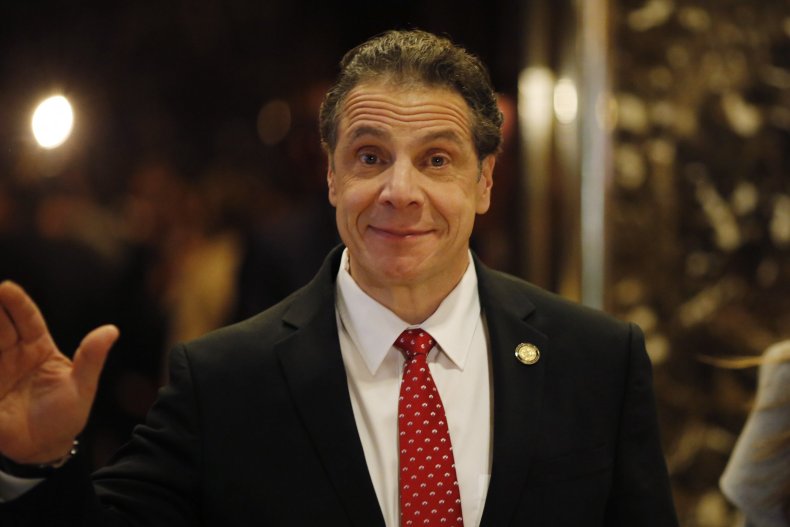 Cuomo's top adviser, Melissa DeRosa, tweeted that "MAGA is a dog whistle."
"We want to keep fighting forward to achieve equality for all," she wrote.
Trump's Potential 2020 Rival Andrew Cuomo Says America was 'Never That Great,' Adviser Calls MAGA a 'Dog Whistle' | U.S.