Andrew Cuomo Could Owe Millions After NYS Ethics Commission Rescinds Book Deal Approval
Former New York Governor Andrew Cuomo could be forced to repay millions in profits after an ethics approval for his 2020 book deal was rescinded.
The New York State Joint Commission on Public Ethics (JCOPE) voted 12-1 on Tuesday to rescind its prior approval of Cuomo's $5.1 million book deal with Crown Publishing New York. The deal eventually led to the release of American Crisis, a memoir detailing Cuomo's handling of the COVID-19 pandemic in New York.
David McNamara, appointed to the commission by former Republican State Senate leader John J. Flanagan, put forward the motion to vote on the matter. The one dissenting vote came from William Fisher, the lone remaining Cuomo appointee, who objected to the motion's insistence that the memoir was significantly connected to Cuomo official duties.
The main issue behind JCOPE's vote was allegations from earlier in the year that several Cuomo staffers were involved in tasks related to the book's creation, such as editing the manuscript. When applying for ethics approval for the book in July 2020, Cuomo's attorney, Judith Mogul, explicitly stated to JCOPE that the then-governor would "write the book entirely on his own time, without the use of state resources or personnel."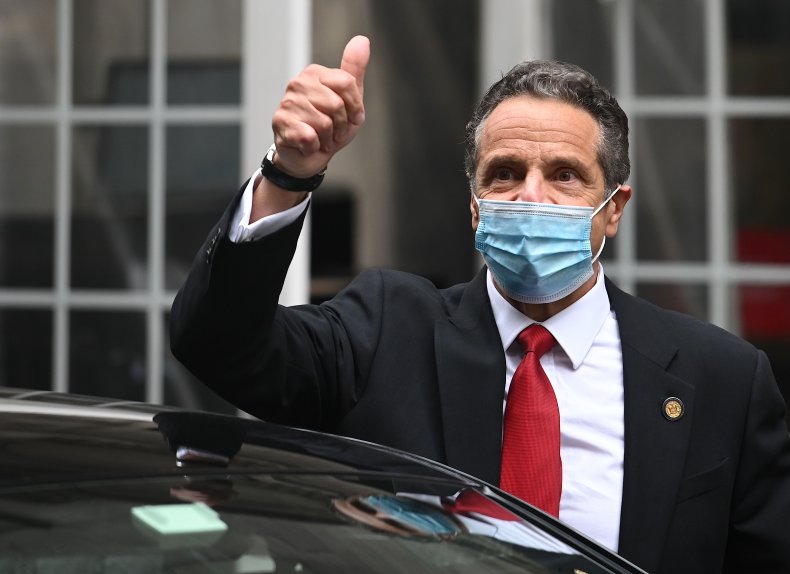 Cuomo later acknowledged that staff members worked on American Crisis, but said that they only did so on a voluntary basis. Nevertheless, JCOPE determined that the misstatements in Mogul's letter were sufficient enough to raise the issue.
Going forward, Cuomo now has the option to apply for another ethics approval. If he does not, or if JCOPE denies his second request, the former governor could be forced to repay millions of dollars of the profits from the book to Crown Publishing. Of the $5.1 million he made from the deal, Cuomo took $1.5 million for himself, donated $500,000 to United Way of New York State, and put the remaining amount into a trust for daughters Cara, Mariah and Michaela Kennedy-Cuomo.
Newsweek reached out to JCOPE for comment but was told that it could not speak further on the matter beyond what was said in the Tuesday meeting. Newsweek also reached out to Crown Publishing for comment on this story.
In a statement released by spokesman Richard Azzopardi, Cuomo's camp slammed the decision, accusing JCOPE of acting outside of its authority and engaging in political games.
"These JCOPE members are acting outside the scope of their authority and are carrying the water of the politicians who appointed them," the statement read. "It is the height of hypocrisy for [Governor Kathy] Hochul and the Legislature's appointees to take this position, given that these elected officials routinely use their own staff for political and personal assistance on their own time.
"This is the 3rd time JCOPE has attempted to rescind their own approval, and this amounts to nothing more than Albany political corruption at its worst. JCOPE wants to rescind an approval, that was relied upon, to play a political game and that means a JCOPE opinion cannot be relied upon by anyone and is subject to political winds.
"Our counsel's request to JCOPE was clear, saying 'no government resources' would be used – consistent with that representation, people who volunteered on this project did so on their own time. Furthermore, the Governor cannot be held responsible for internal decisions over recusals and approvals made by JCOPE. They truly are a J-JOKE."