Andrew Cuomo's Critics, Seizing on Nursing Home Scandal, Have a New York Voter Problem
With New York Governor Andrew Cuomo at the center of a scandal over COVID-19 nursing home deaths, the Democratic leader's poll numbers have remained fairly strong—a problem for critics who have censured the governor.
A new poll released by Morning Consult this week found that Gov. Cuomo's approval rating had fallen by only six points among New York voters after it was alleged that his administration had covered up the true extent of COVID-19 infections and deaths in state nursing homes.
Fifty-seven percent of New York voters told Morning Consult pollsters that they approved of Cuomo's performance thus far, a slight dip from 63 percent who said the same before the New York Post reported that the governor's top aide admitted to holding back nursing home death data.
The number of voters who disapproved rose from 33 percent on February 11 to 38 percent a little more than week later.
Gov. Cuomo's approval rating was even stronger among Democratic voters. Eighty-one percent said they either strongly or somewhat approved of his performance in office thus far, although his strong approval rating among the group fell by nine points from polling earlier this year.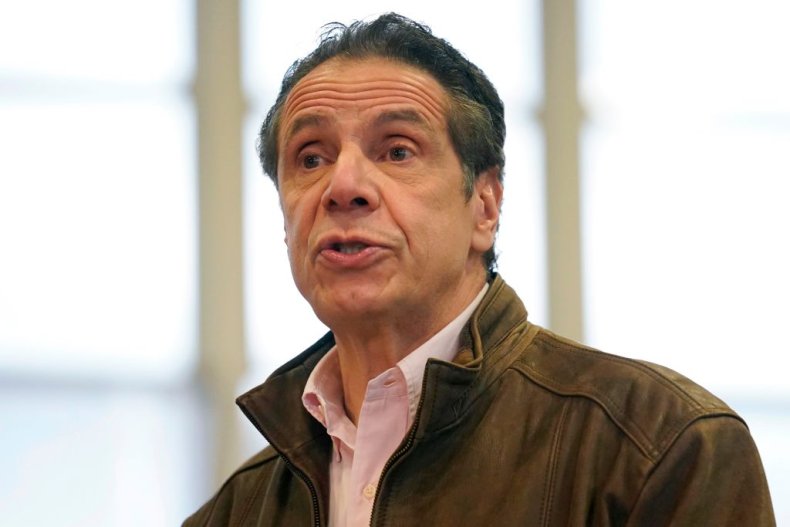 Unsurprisingly, the governor's disapproval ratings rose among Republicans and independents, with 50 percent of the latter saying they were unhappy with his handling of the job, up 7 points from 43 percent a week earlier.
The latest Morning Consult poll was conducted between February 12 and February 21 among more than 3,200 registered voters in New York. Its margin of error stands at 2 percentage points.
A similar poll conducted by Siena College earlier this month, before the Post's revelations, found that 61 percent of New Yorkers approved of Cuomo's efforts to tackle the coronavirus pandemic, even after New York Attorney General Letitia James found the state Department of Health underreported nursing home COVID deaths.
The Siena College survey also revealed that Cuomo's favorability rating was relatively buoyant. Fifty-six percent of New York voters said they had a favorable view of the governor, compared to 39 percent with an unfavorable opinion.
The pollster questioned 804 New York voters between February 7 and February 11 for the poll. Its overall margin of error stood at 4 percentage points.
Newsweek contacted Gov. Cuomo's office for comment on the poll numbers.
As the new polling data was released, Democratic state lawmakers in New York introduced a resolution to censure Cuomo as the nursing home scandal continued to mount. Eleven members of the committee put their names to the document.
"The Cuomo administration repeatedly stymied and refused to comply with requests for information regarding COVID-19 in nursing homes from the New York State Senate and Assembly," the censure resolution read. It also called on Cuomo to apologize to New York's citizens.
Ron Kim, a Democratic New York State Assembly member, went further, as he called for the governor to be impeached.
"It is time to be brave, to hold him accountable, to investigate his cover-up of nursing home information," he wrote in a Newsweek op-ed. "It is time to undo the bad policies that led to unnecessary deaths. And it is time to start the impeachment process."