Andrew Cuomo Denies Report Detailing Book Deal Allegations, Due Process 'Not Afforded'
A spokesperson for former New York Governor Andrew Cuomo denied allegations included in a report released Monday that said Cuomo used state resources while working on the book he released while in office last fall.
The report was released by the New York State Assembly Judiciary Committee, which began investigating allegations involving Cuomo in March, several months before the Democrat resigned from office. The report came less than two weeks after New York Attorney General Letitia James began releasing transcripts from her office's investigation into sexual harassment allegations made against Cuomo.
The committee's report was completed by a team of attorneys with the New York City-based Davis Polk & Wardwell, LLP. Among its conclusions were that Cuomo "engaged in multiple instances of sexual harassment," "utilized state resources and property" while working on his book, and "was not fully transparent regarding the number of nursing home residents who died as a result of COVID-19."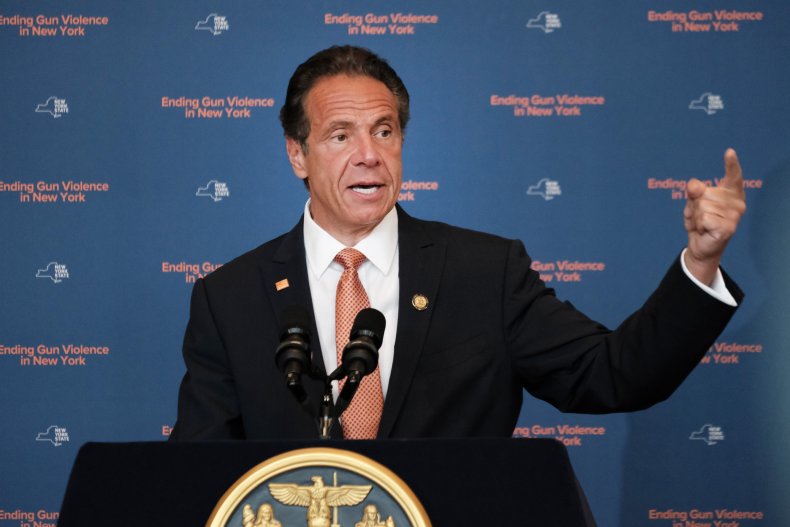 Rich Azzopardi, a spokesperson for Cuomo, pushed back against the report's findings in a statement shared with local media outlets following its release. Azzopardi said Cuomo's team has "not been allowed the opportunity to review evidence in the Assembly's possession" and added that "due process was certainly not afforded here."
One of the paragraphs included in Azzopardi's statement focused specifically on allegations related to the former governor's book, American Crisis: Leadership Lessons from the COVID-19 Pandemic, which was released in October 2020. The Assembly Judiciary Committee's report found Cuomo used state resources, which it said included work conducted by Executive Chamber staff members, "to write, publish and promote his book – a project for which he was guaranteed at least $5.2 million in personal profit."
Azzopardi said the individuals referred to in the committee's report volunteered their time and were contributing to Cuomo's book project because they were mentioned within the text and were thus "involved to make sure the representations concerning them were accurate."
"Staff who volunteered took time off, evidencing that they were volunteering and not on state time," Azzopardi said. "Any suggestion to the contrary is Assembly hype."
Azzopardi's statement went on to say the committee's report was "hypocritical" and "revisionist," and concluded by saying, "The truth will come out.
When reached for comment regarding Azzopardi's statement, the office of Assembly Judiciary Committee Chair Charles Lavine directed Newsweek toward a statement that was included in a press release detailing the report's findings.
"This has been an historic undertaking and one that the members of the Judiciary Committee took on with extreme diligence and thoughtfulness," Lavine said in the statement. "I would like to thank all the members of the committee as well our counsel at Davis Polk for their hard work. The former governor's conduct – as shown in this report – is extremely disturbing and is indicative of someone who is not fit for office. I hope this report helps New Yorkers further understand the seriousness of the allegations that have been made and serves to guide us to a more ethical and responsible government. New Yorkers deserve no less."