Andrew Cuomo Heads to White House to Press Donald Trump to Back Infrastructure Plans to Rebuild New York's Economy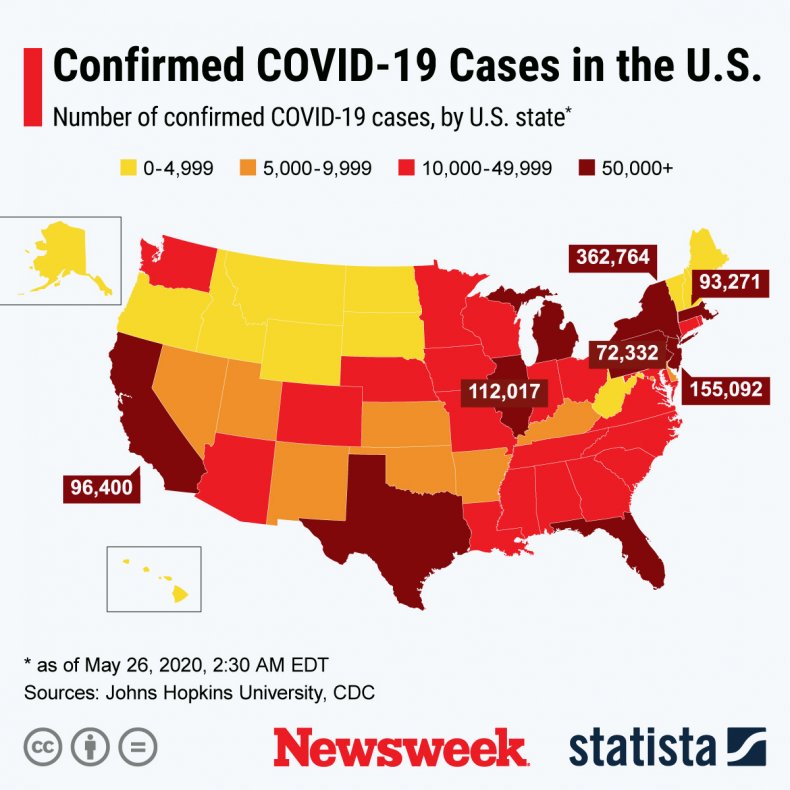 New York Governor Andrew Cuomo plans to use his trip to the White House on Wednesday to try to encourage President Donald Trump to get behind a plan to use the pandemic as an opportunity to repair the nation's crumbling infrastructure and revive its economy.
"You want to restart the economy, let's do something creative, let's do it fast, let's put Americans back to work and let's make America better," Cuomo told reporters during his regular coronavirus briefing Wednesday. "Now is the time to build, when you need the jobs and the volume is low."
Cuomo, a Democrat who has occasionally clashed with Trump during the pandemic, is the latest state official slated to meet with Trump to discuss the response to and future recovery from the novel coronavirus.
During his Tuesday briefing, Cuomo highlighted several large-scale projects that he says could benefit from such an effort, including an overhaul of Penn Station and redevelopment of LaGuardia Airport.
"Traffic is low. Passenger volume is lower. Let's accelerate that construction now," he said.
More than 38 million people in the United States have filed for unemployment amid the pandemic, and several businesses across the country have announced permanent closures or proposals to deeply scale back their services in the future.
Trump has pressed governors to loosen restrictions on businesses and social activities that were put in place this spring to curb the spread of the coronavirus.
"A lot of places are opening up," Trump told reporters during an event in the White House on May 7 as he welcomed Texas Gov. Greg Abbott. "And we want to do it, and I'm not sure that we even have a choice. I think we have to do it. You know, this country can't stay closed and locked down for years."
Cuomo has approved gradual reopenings by region as part of his phased-in approach for New York.
Cuomo's White House trip comes as the state, which was an early hotspot for the virus, has begun to see a decline in serious cases. Cuomo said 73 people died of the virus in the past day.
"In this absurd new reality, that is good news," Cuomo told reporters during the briefing. "It's tragic but relative to where we've been we're on the other side of the curve."
Trump has spent recent weeks hosting governors at the White House to draw attention to the work the federal government has done to aid the states.
At each, the White House has displayed large placards detailing the number of masks and other personal protective gear the federal government gave to the featured governor's state.
Governors, including Cuomo, have frequently received more favorable marks for their handling of the coronavirus outbreak than Trump has—which has become a sore spot for Trump that he's frequently noted.
"We made most Governors look very good, even great, by getting them the Ventilators, unlimited Testing, and supplies, all of which they should have had in their own stockpiles," Trump tweeted Tuesday. "So they look great, and I just keep rolling along, doing great things and getting Fake Lamestream News!"