Andrew Cuomo Will Help Puerto Rico's Families Sue Trump Over 'Despicable' Hurricane Maria Response
New York Governor Andrew Cuomo said he would help thousands of Puerto Ricans displaced in New York following Hurricane Maria to sue President Donald Trump over the administration's response to the disaster.
Cuomo has accused the president of not putting in enough effort to help those affected by the devastating hurricane, which hit last September and killed nearly 3,000 people. He cited "obvious discrepancies" in the federal response and aid relief when compared with the response to Hurricane Harvey, which hit Texas in August 2017.
"President Trump never tried to help Puerto Rico," Cuomo said. "Florida got attention, Texas got attention and Puerto Rico got the short end of the stick. That is not just wrong and unethical and despicable, it is also illegal.
"We're going to work with Puerto Rican families and sue the president of the United States because New York is standing with Puerto Rico the way we said we would," he continued. "We are going to fight back and we're going to show this president that the law is the law."
Cuomo's office said the disparities between the responses to Maria and Harvey include Puerto Rico having to wait three weeks for helicopters to be sent compared with the 73 U.S. Northern Command helicopters that flew over Houston within six days of Hurricane Harvey to help deliver emergency supplies and rescue victims.
The Federal Emergency Management Agency also approved more than $141 million in individual assistance to Harvey victims, compared with $6.2 million for those affected by Maria, and delivered 5.1 million meals and 4.5 million liters of water to Houston, compared with 1.6 million meals and 2.8 million liters of water to Puerto Rico.
An estimated 11,000 Puerto Ricans were said to be displaced in New York following the devastating hurricane, which is now officially considered one of the deadliest natural disasters in U.S. history.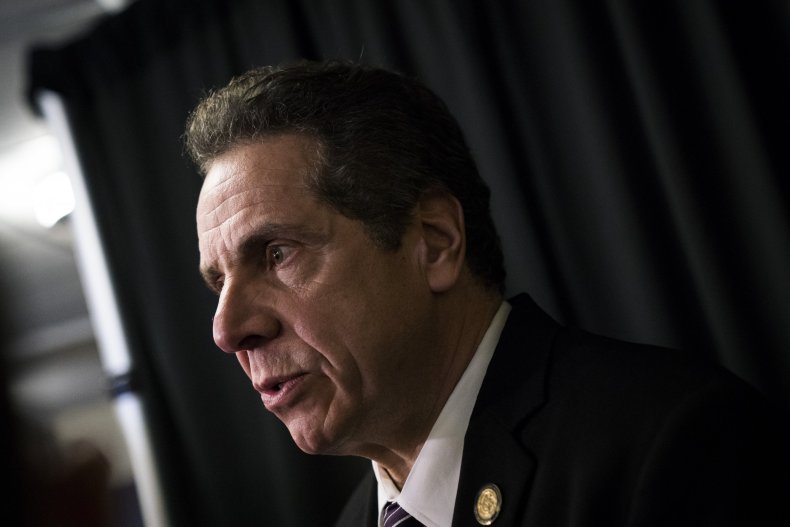 Trump had been previously criticized for his lack of action over Maria, as well as suggesting the emergency responders should be "very proud" of the low fatality count after Puerto Rico's government initially suggested there were only 64 deaths.
"He has failed the moral imperative that any leader of the free world should hold at the highest level," San Juan Mayor Carmen Yulín Cruz previously told Newsweek. "All he needs to do is simple: Do his job. I think the world has seen a commander in chief unable to command."
Responding to Cuomo's help in filing lawsuits against the president, New York City Council Member Carlina Rivera said: "The federal government's response to Hurricane Maria has been nothing short of disgraceful. Puerto Ricans have been disregarded and treated as second-class citizens, and 3.5 million Americans have been left to deal with the storm-ravaged island on their own.
"I applaud Governor Cuomo's continued efforts to help Puerto Rico recover and for holding President Trump and the federal government responsible. The families here in New York deserve assistance and support as they work to rebuild their lives in the wake of this devastation and we as a state will support."
The White House did not immediately respond to a request for comment.