Andrew Cuomo May Have Violated the 2019 Sexual Harassment Policies He Signed Into Law
Despite stepping down today as New York's governor, Andrew Cuomo still faces criminal investigations in Albany, Manhattan, Nassau, Oswego and Westchester Counties.
According to the findings uncovered in the report by New York State Attorney General Letitia James, Cuomo "engaged in conduct constituting sexual harassment under federal and New York State law." The report also alleged that Cuomo engaged in "nonconsensual touching" and made comments of a "suggestive and sexual nature."
Cuomo has denied criminal wrongdoing, stating in his resignation address that "the most serious allegations made against me had no credible factual basis in the report." Still, with the investigations underway, his freedom could be in jeopardy, and the rules he signed into law could play a role in his future conviction.
In 2019, the governor signed three pieces of legislation that, according to the state's website, "strengthened protections against discrimination and harassment." In the wake of these recent developments in the Cuomo case, Newsweek spoke with Sharyn Tejani, director of the National Women's Law Center TIME'S UP Legal Defense Fund, and Grant Reeher, director of the Campbell Public Affairs Institute at Syracuse University, to discuss how this legislation may impact both his future and the future of the state.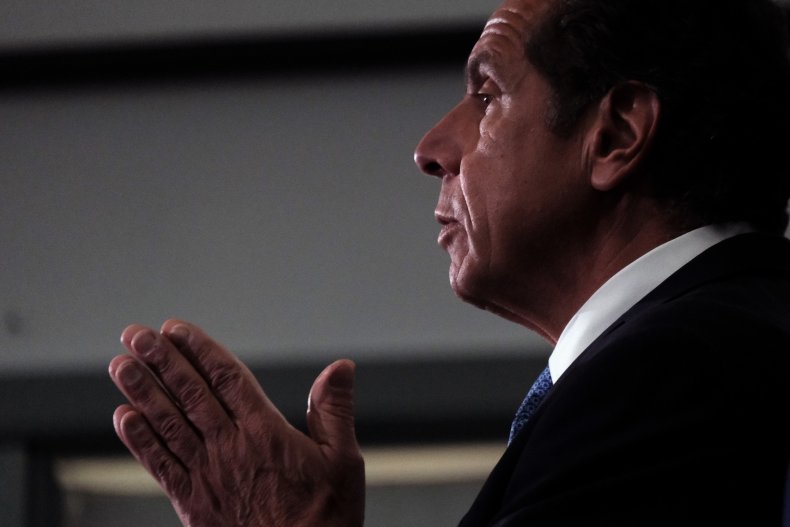 Workplace Discrimination and Harassment Protections
The first part of Cuomo's 2019 legislative actions included an update to New York's Human Rights Law. Under the revised rule, the state's website said that the law ensures employees can seek justice against their perpetrators through the limiting of a prior restriction in the rule that stated harassment needed to be "severe or pervasive" for violators to be held accountable.
Along with this change, the order mandated that all non-disclosure agreements allow employees the option to file a complaint of harassment or discrimination, with the rule applying to "all" New York state employers.
In regard to the "severe and pervasive" standard, Tejani draws on a 2004 case where a female employee at a prison alleged a colleague stared at her breasts, constantly told her that he found her attractive, and made inappropriate comments. When the colleague asked if he made her nervous, she said yes, but the comments continued. The court found this case not "severe and pervasive."
Two instances in 1999 regarding the repeated harassment of a school district employee and that of a Coca-Cola employee also failed to meet the "severe and pervasive" criteria despite sexual comments being made on multiple occasions and reports indicating instances of suggestive touching.
"A trend central to the problem with the severe or pervasive standard is the way courts keep ratcheting up what is required to meet the standard," Tejani told Newsweek. "The new NYS standard specifically distances itself from the 'severe or pervasive' standard, so harassment that some courts may not have seen as meeting that standard—but that most workers certainly would see as sexual harassment—is actionable."
The attorney general's report on Cuomo detailed the stories of 11 women. They include multiple alleged instances of perceived harassment, with one woman claiming the governor gave close hugs, kissed her head, touched her buttocks and made jokes and comments regarding her personal life.
Given the scope of these claims and the apparent pattern of them, Reeher said the optics work against Cuomo. Not only does he face multiple accusations, but Reeher said Cuomo must combat a reputation for taking aggressive actions to consolidate power that has become known throughout his tenure in Albany.
"You have these accusations and these allegations of women coming forward against a backdrop of an already well-known pattern of abusing power," Reeher said. "The broader context matters for the willingness of others to believe them."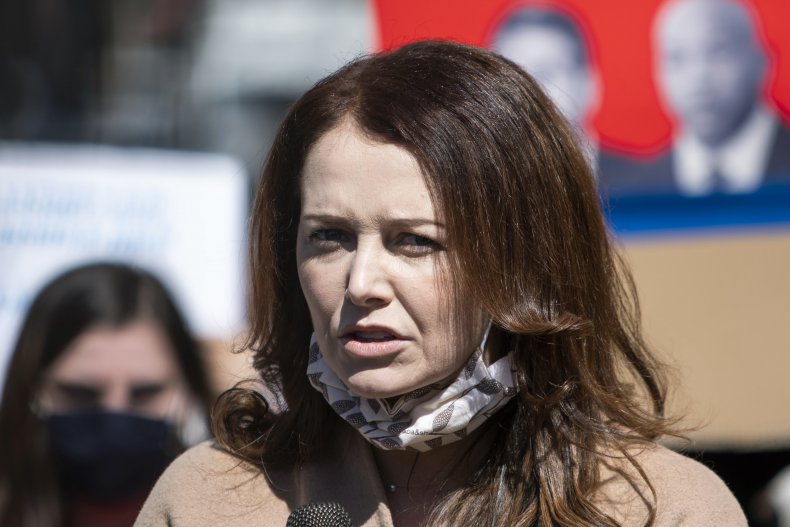 Model Sexual Harassment Policy and Training for All Employers
Another piece of legislation Cuomo signed in 2019 included the implementation of a requirement that all New York State employers adopt a sexual harassment prevention policy.
Minimum requirements for this policy include a prohibition on sexual harassment as defined by the Department of Labor, which defines it as "actions that create a hostile or abusive work environment, and actions that result in an employment decision affecting the employee."
Additionally, the policy required employers to provide examples of prohibited conduct; issue a complaint form; set an investigation procedure; inform employees of their rights of redress; inform sanctions will be enforced against violators; inform of relation being unlawful; and include information about laws relating to misconduct.
According to the attorney general's report from Tuesday: "In addition to the deterrents that women faced in reporting allegations of sexual harassment by the Governor resulting from the culture and practices of the Executive Chamber, the lack of clear understanding and enforcement of the sexual harassment policies and procedures—particularly the mechanism for reporting potential sexual harassment—within the Chamber exacerbated the difficulty that employees experienced in having their allegations of sexual harassment heard and addressed, and their rights protected."
Based on this statement, Tejani says that Cuomo's office failed to abide by the standards set by the Model Sexual Harassment Policy. "Whatever training there was did not sufficiently ensure that workers knew how to report or proper steps in reporting," Tejani explained.
Reeher suggests that the previously mentioned pattern of political aggressiveness displayed by Cuomo affirms public perceptions of him abusing his power within the workplace. But beyond this standing as an indictment of Cuomo himself, it could be used by the state legislature as a moment to critique executive power.
Reeher speculates the timing of this moment could empower progressive members of the New York State legislature to pass ethics reforms and potentially an attempt to pass legislation retooling the governor's power. This could define the rest of Kathy Hochul's term as the incoming state governor.
"I would think that the legislature may see in a lieutenant governor becoming governor as a moment of opportunity," Reeher said. "They're not going to be able to stand up because (to the legislature) they don't have all the political authority and all the power base that Andrew Cuomo had."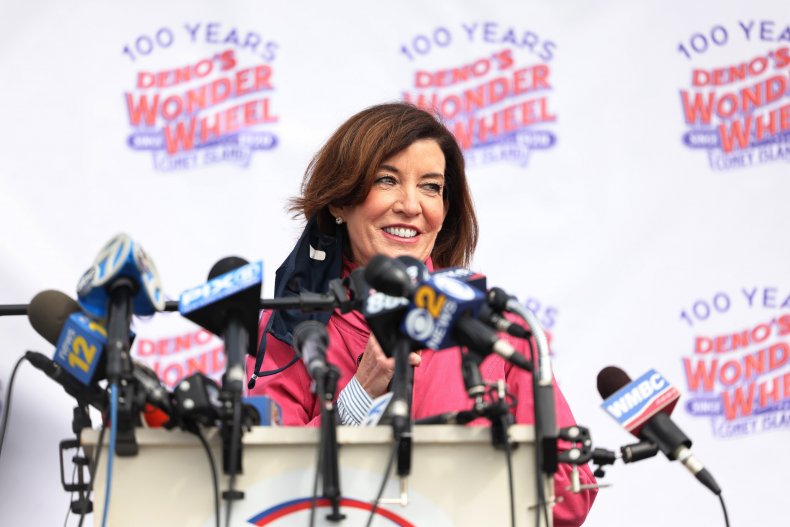 Statute of Limitations Extended
As of August 12, 2020, the statute of limitations for filing a sexual harassment complaint was extended from one year to three years.
Tejani said a short window for the statute of limitations regarding the sexual harassment of individuals in the workplace can be especially harmful, given the difficulty many face coming forward.
"Some of the workers who reach out to us for assistance have waited years to come forward because they blame themselves, they are worried about retaliation, or they came forward before and were not believed," Tejani said. "Having a longer statute of limitations recognizes this problem."
The attorney general's report found that some of the incidents occurred in 2019 and early 2020. Extending this window allows victims to file a formal complaint, whereas prior to the change their only option may have been coming forward through making a public address.
With the number of women able to come forward not being limited to one or two, Reeher notes that the public becomes exposed to the same story being told by multiple women multiple times. Given this phenomenon, he said it becomes more publicly apparent that the women involved have little to gain by coming forward, drawing less scrutiny from those who may question their legitimacy.
"It makes it tougher for him to start asserting political motivations," Reeher said. "That's important to bear in mind."
Newsweek reached out to Cuomo's office for comment and was referred to previous statements made by the governor.