Andrew Cuomo Now Faces a Federal Probe Into Sexual Harassment Claims After AG Report
Former New York Governor Andrew Cuomo is facing a federal probe into the sexual harassment claims against him, following a state investigation earlier this year that found he engaged in "unwelcome and nonconsensual touching" with current and former state employees and other women outside his administration.
According to a legal services contract obtained by the New York Post, the "DOJ has also undertaken an inquiry related to sexual harassment claims made against the then Governor."
The Justice Department had previously investigated Cuomo's administration for its handling of New York nursing homes during the coronavirus pandemic.
In a statement sent to the Post, Cuomo spokesman Rich Azzopardi said, "Our understanding is that the [DOJ's] Civil Division opened an inquiry in August based upon the AG's politically motivated sham report and we have heard nothing since."
Newsweek reached out to the Department of Justice for comment but did not hear back before publication.
Cuomo has criticized New York Attorney General Letitia James for her office's report, which accused the former governor of sexually harassing 11 women.
"We also conclude that the Executive Chamber's culture—one filled with fear and intimidation, while at the same time normalizing the Governor's frequent flirtations and gender-based comments—contributed to the conditions that allowed the sexual harassment to occur and persist," state investigators wrote in the report.
Cuomo resigned in August, shortly after the report was released and subsequent calls from prominent Democrats, including President Joe Biden, asking him to step down from a position he had held since 2011.
Despite previously saying he trusted James to lead the probe into the claims against him, Cuomo has since turned on the attorney general. He accused the report of being "designed to be a political firecracker on an explosive topic." He has also continued to deny any wrongdoing.
In October, James announced she would run for governor in 2022, when Cuomo was expected to run for reelection.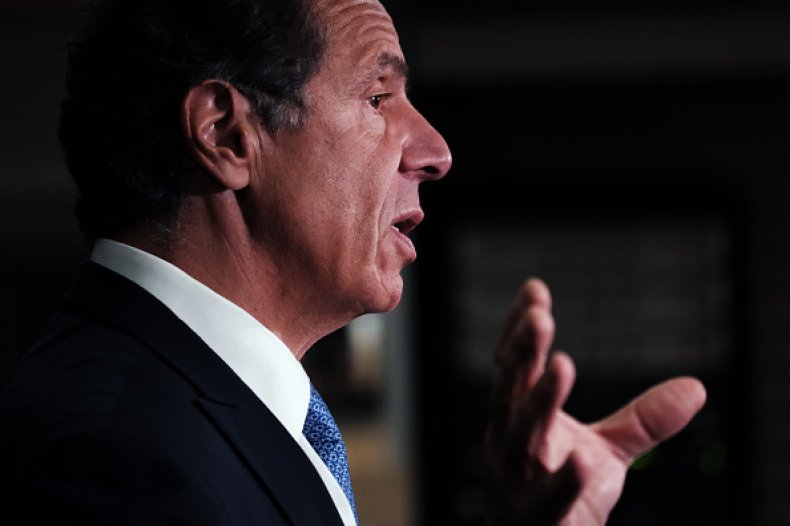 Back in the spring, federal investigators launched a preliminary investigation and interviewed several people in relation to the Cuomo administration's response to the pandemic, specifically its cover-up of the total number of nursing home deaths from COVID-19.
The governor's office became the subject of the DOJ probe after one of his top aides privately acknowledged to state lawmakers that they had obscured the real figures out of fear that the Trump administration would use the numbers against the Democrat.
The investigation came after James released a separate report that found the state health department underreported the death toll by as much as 50 percent.