Andrew Cuomo Ordered by Ethics Committee to Hand Over $5M in Book Profits to Letitia James
Former New York Governor Andrew Cuomo has been ordered to hand over $5.1 million in profits he made from a book about COVID-19 leadership to Attorney General Letitia James, the state's public ethics commission announced Tuesday.
In an 11-2 vote, the Joint Commission on Public Ethics (JCOPE) passed a resolution requiring Cuomo to repay all of the sales profits he earned from his 2020 memoir, American Crisis: Leadership Lessons from the COVID-19 Pandemic.
The commission has argued that Cuomo violated the terms of his approval to write the book by using state resources, including the help of some of his former staffers. Because of this, the commission said Tuesday that Cuomo isn't "legally entitled to retain compensation," and must surrender his profits to the state within the next month.
"It is ordered that by no later than 30 days from the date of this resolution, Gov. Cuomo pay over to the attorney general of the State of New York an amount equal to the compensation paid to him for his outside activities related to the book," the resolution states.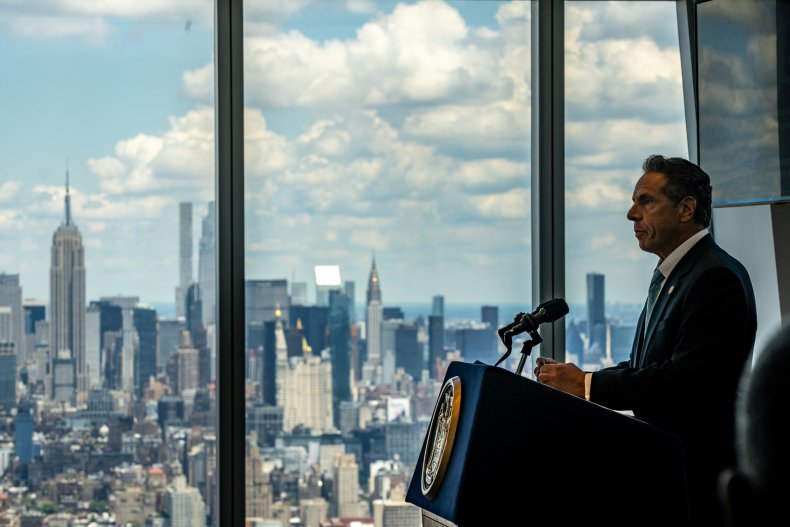 The vote come just one month after JCOPE moved to revoke the original approval it had granted Cuomo for the book's publication, arguing that he violated his terms by using government resources.
That decision set the stage for Tuesday's resolution and came after reports emerged that several state staffer members aided the governor while he penned his memoir. Cuomo's book was originally approved for publication by ethics staff in the summer of 2020 but it did not receive a full commission vote, prompting an internal inquiry into the matter in October.
The former governor, who resigned from office in August amid sexual harassment allegations, also had his book deal investigated by James, the FBI and the Brooklyn U.S. Attorney's Office, according to the Post.
Cuomo has repeatedly denied using state resources and argued that staffers who contributed to his book did so by volunteering on their own time.
"Staff who volunteered took time off, evidencing that they were volunteering and not on state time," Rich Azzopardi, a spokesperson for Cuomo, said last month. "Any suggestion to the contrary is Assembly hype."
Cuomo's attorney, Jim McGuire, said Tuesday that the commission's latest decision was "unconstitutional" and that their actions "appear to be driven by political interests rather than the facts and the law."
"Should they seek to enforce this action, we'll see them in court," he added.