Andrew Cuomo Overtakes Bernie Sanders in Odds to Be Democratic Candidate Amid New York Governor's Pandemic Response
Betting odds have pushed New York Governor Andrew Cuomo ahead of Democratic presidential candidate Senator Bernie Sanders of Vermont to be the party's nominee to take on President Donald Trump.
Although Cuomo is not in the running for the Democratic nomination, more people are putting their money on the New York governor as he takes the lead on managing the coronavirus crisis in pandemic's U.S. epicenter. But former Vice President Joe Biden remains to be the clear favorite for the Democratic nomination.
An average of recent betting odds compiled by Real Clear Politics shows Cuomo with a 5.6 percent chance of becoming the Democratic presidential nominee, while Sanders trails with an average of 3.6 percent. Biden is far ahead however, with an average of 85.8 percent, while former 2016 Democratic presidential candidate Hillary Clinton, who is not seeking the party's nomination, places second with an average of 6.3 percent.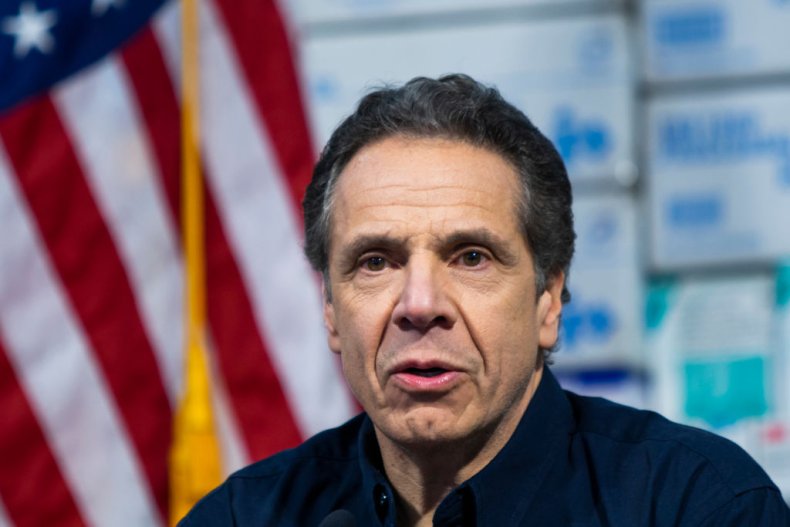 Odds calculated by Bovada and SpreadEx give Cuomo the highest chance of securing the Democratic nomination, at 7 percent each. Meanwhile Sanders has a 4 percent and 3 percent chance respectively, according to the betting odds from the two sportsbooks.
Cuomo's press conferences about the coronavirus outbreak are watched daily by millions, as American's take comfort in the straight-forward and direct approach of the New York governor during a national crisis. New York is also the hardest-hit region of the country, with more than 30,000 confirmed cases and 280 deaths.
Currently, Biden leads Sanders by a significant margin of delegates – more than 300 ahead, according to the Associated Press tally. He also leads Sanders by double digits in most recent national polls, and appears to be significantly ahead in surveys of states yet to vote in the Democratic primary process. Besides Sanders and Biden, there is no other candidate actively seeking the Democratic nomination.
But technically, pledged delegates are not required to vote for the candidate they are tied to based on state primary and caucus results. Although it would be highly unusual, pledged delegates could technically back any person they chose when they go to the Democratic National Convention (DNC) in July. But that is unlikely to occur, as the individual candidates' campaigns have a say on who their pledged delegates are. The campaigns are not likely to choose delegates that they do not believe would be loyal.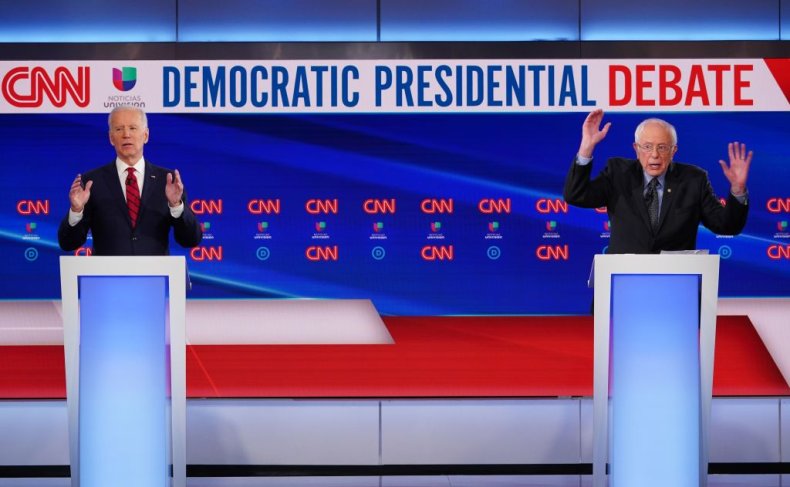 Earlier in the election cycle, when the field of candidates was still large, there was significant talk of a brokered convention. Such a scenario could occur if no single candidate had a majority of delegates by the time the convention took place. The DNC, after a rule change following controversy in 2016, will only allow Super Delegates–which are not pledged to any particular candidate–to cast ballots in a second round of voting.
But that should only take place if no candidate won a majority of pledged delegates in the first round of voting. Most political analysts now project that Biden will enter the convention with the majority he needs, which should prevent that from happening.