Andrew Cuomo Resigns One Week After Report Finds He Sexually Harassed Women
New York Governor Andrew Cuomo has announced he will step down following a report that he sexually harassed multiple female employees and created a toxic work environment. His resignation will be effective in 14 days.
"This is one of the most challenging times for government in a generation," Cuomo said. "Government really needs to function today. Government needs to perform. It is a matter of life and death, government operations, and wasting energy on distractions is the last thing that state government should be doing. And I cannot be the cause of that."
He continued, "The best way I can help now is if I step aside and let government get back to government. And therefore that's what I'll do, because I work for you."
The state's lieutenant governor, Kathy Hochul, will take office and serve out the remainder of Cuomo's term, which ends in 2023. Hochul, a Buffalo Democrat, will be New York's first female governor.
Cuomo said Tuesday that Hochul is smart and competent, and that this "transition must be seamless."
Cuomo's resignation comes exactly one week after state Attorney General Letitia James released the findings of a months-long investigation into the governor, which was launched when several women publicly accused him of inappropriate behavior.
The 168-page report detailed the allegations of 11 complainants, nine of whom are current or former New York state government employees.
In one case, a state trooper told investigators that Cuomo ran "his finger down her back, from the top of her neck down her spine to the middle of her back, saying 'Hey, you' while she was standing in front of him in an elevator." Another time he took his open hand and ran it across her stomach from her belly button to her hip.
Charlotte Bennett, a former aide to the governor, described how Cuomo asked for details of a sexual assault she experienced and whether it might affect her relationships. He also told her that he was "lonely" and "wanted to be touched."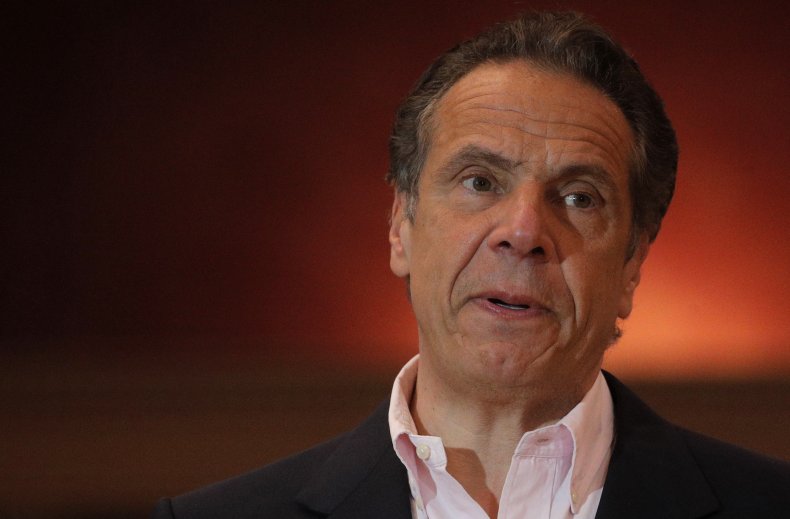 Investigators also found that the governor and his senior staff took actions to retaliate against at least one former employee who accused him of inappropriate behavior.
Calls mounted for the governor to resign. President Joe Biden, House Speaker Nancy Pelosi and Senate Majority Leader Chuck Schumer all said Cuomo should step down after the report was released. A banner was even flown over the state Capitol building in Albany calling for Cuomo to be removed.
"Recognizing his love of New York and respect for the office he holds, I call upon the governor to resign," Pelosi said.
Cuomo strongly denied the report's findings and said the controversy is politically motivated, unfair and untruthful.
"The report said I sexually harass 11 women. That was the headline people heard and saw and reacted to. The reaction was outrage. It should have been. However, it was also false," he said Tuesday.