Andrew Cuomo Sexually Harassed Multiple Women, New York Attorney General Finds in Report
New York Attorney General Letitia James on Tuesday released the findings of a months-long probe into sexual harassment allegations against Governor Andrew Cuomo.
"The independent investigation has concluded that Governor Andrew Cuomo sexually harassed multiple women, and in doing so violated federal and state law," James said at a news conference.
James added, "Specifically, the investigation found that Governor Andrew Cuomo sexually harassed current and former New York State employees by engaging in unwelcome and non consensual touching and making numerous offensive comments of a suggestive sexual nature, that created a hostile work environment for women."
Cuomo authorized the attorney general's investigation on February 28 after three women came forward accusing him of inappropriate behavior.
Investigators spoke to 179 individuals and reviewed more than 74,000 pieces of evidence, including documents, pictures and audio files.
James said that Cuomo and his senior staff took actions to retaliate against at least one former employee who accused him of inappropriate behavior.
"None of this would have been illuminated if not for the heroic women who came forward," the attorney general said. "And I am inspired by all the brave women who came forward. But more importantly, I believe them. And I thank them for their bravery."
Lindsey Boylan, a former aide to the Democratic governor, was the first to accuse him of sexual harassment in December of last year in a series of tweets. She wrote in a Medium blog post in February that Cuomo kissed her on the lips without warning as she was leaving a one-on-one meeting in his office and suggested playing strip poker on a state plane.
Since then, at least eight other women have publicly accused Cuomo of sexual harassment.
The governor has denied all allegations of inappropriate touching and has apologized if his behavior offended anyone. Cuomo has also repeatedly questioned the integrity of the attorney general's investigation.
Joon Kim and Anne Clark were the two lawyers hired by the attorney general's office to conduct the investigation.
Kim said Tuesday that the governor's pattern of sexually harassing behavior was not limited to members of his own staff but extended to other state employees, including a state trooper who served on his protective detail.
There are 11 complainants whose allegations are set forth in great detail in the report. Nine of them are or were employed by the state of New York, or a state affiliated entity.
"Some suffered through unwanted touching, and grabbing of their most intimate body parts. Others suffered through repeated offensive sexually suggestive, or gender-based comments. A number of them endured both," Kim said. "None of them welcomed it, and all of them found it disturbing, humiliating, uncomfortable and inappropriate."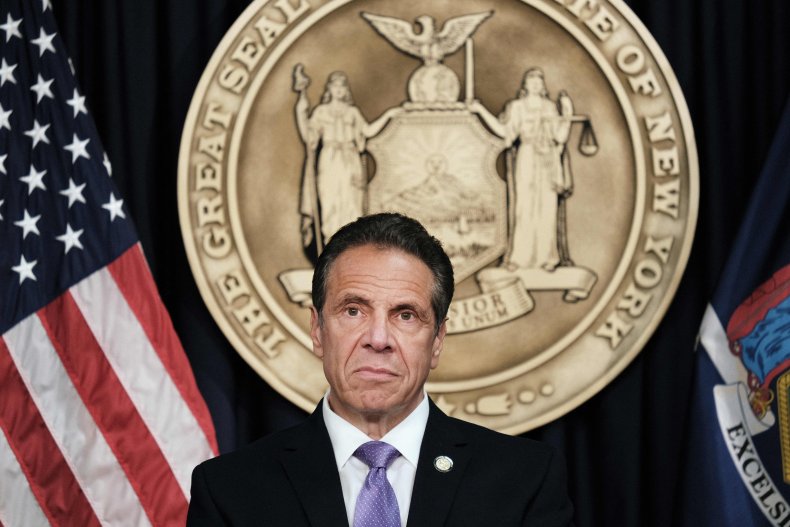 During Tuesday's press conference, Clark presented specific examples of the governor making suggestive comments and engaging in unwanted touching.
In one instance, Clark described how Cuomo asked one former aide for the details of her sexual assault and whether it might affect her romantic relationships. He also told her that he was "lonely" and "wanted to be touched."
The report also detailed how Cuomo sexually harassed a state trooper, including by "running his finger down her back, from the top of her neck down her spine to the middle of her back, saying 'Hey, you,' while she was standing in front of him in an elevator."
James said that the investigation was civil in nature and doesn't have criminal consequences. But Clark said that prosecutors can look at the 168-page report and decide if further action is warranted.