Andrew Cuomo's Lawyer Says Assembly Members Could Face Sexual Harassment Accusations Next
The lawyer representing former New York Gov. Andrew Cuomo has stated that the report of sexual harassment that caused Cuomo to resign could set a precedent for other politicians in similar situations to lose their jobs.
Attorney Rita Glavin sent a letter to the New York State Assembly Friday. In it, she stated that the investigation into Cuomo conducted by New York Attorney General Letitia James could cause assembly members to potentially face those same accusations themselves.
"[If the assembly was to] go along with this false narrative, you will be creating a new standard for sexual harassment that every member of the legislature must be prepared to be judged by," Glavin stated in the letter.
Glavin also said that Attorney General James' investigation was biased and politically motivated since she did not allow an independent firm to participate, but rather had the state assembly look into the investigations through an impeachment probe—which was cancelled after Cuomo resigned.
"[Attorney General James] did not hand the reigns [sic] of this investigation to an 'independent' law firm to do the investigation, as was required by the terms of the March 1 referral," the letter stated.
While the impeachment probe's results have not yet been released, they are widely expected to corroborate many of the sexual harassment claims against Cuomo.
Glavin also said that James had personally allowed New York's top prosecutor to lend their hand to the investigation, when it should have been completely independent.
"There are new questions about whether the AG violated the terms of the investigative referral made to her office," the letter continued.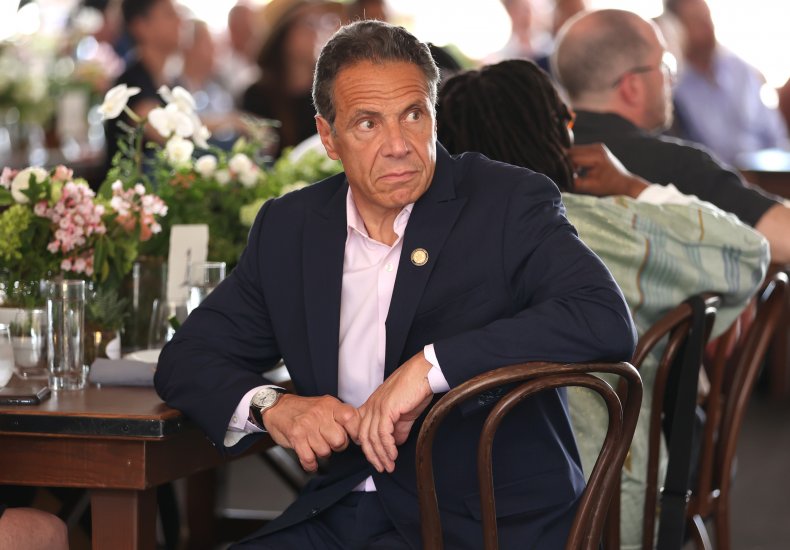 Cuomo was first accused of sexual harassment in December 2020, when a former aide said that the former governor had made her uncomfortable in multiple meetings and forcibly kissed her without consent. In the following months, numerous other women came forward claiming that Cuomo had engaged in harassment ranging from unwanted advances to groping and touching.
Cuomo has denied all allegations and still maintains that he did nothing wrong. Despite this, though, he resigned from his office on August 10 amidst pressure from numerous parties, including both of New York's senators. While President Joe Biden initially only supported the Attorney General's investigation, he would also call for Cuomo to resign after the investigation's findings were released.
Attorney General James has always stated her support for Cuomo's accusers, saying that she "believed them, because they were specific."
Newsweek reached out to the New York Attorney General's office for comment but did not hear back in time for comment.