Andrew Garfield Claims He's Gay 'Without the Physical Act,' Starting a Twitter Firestorm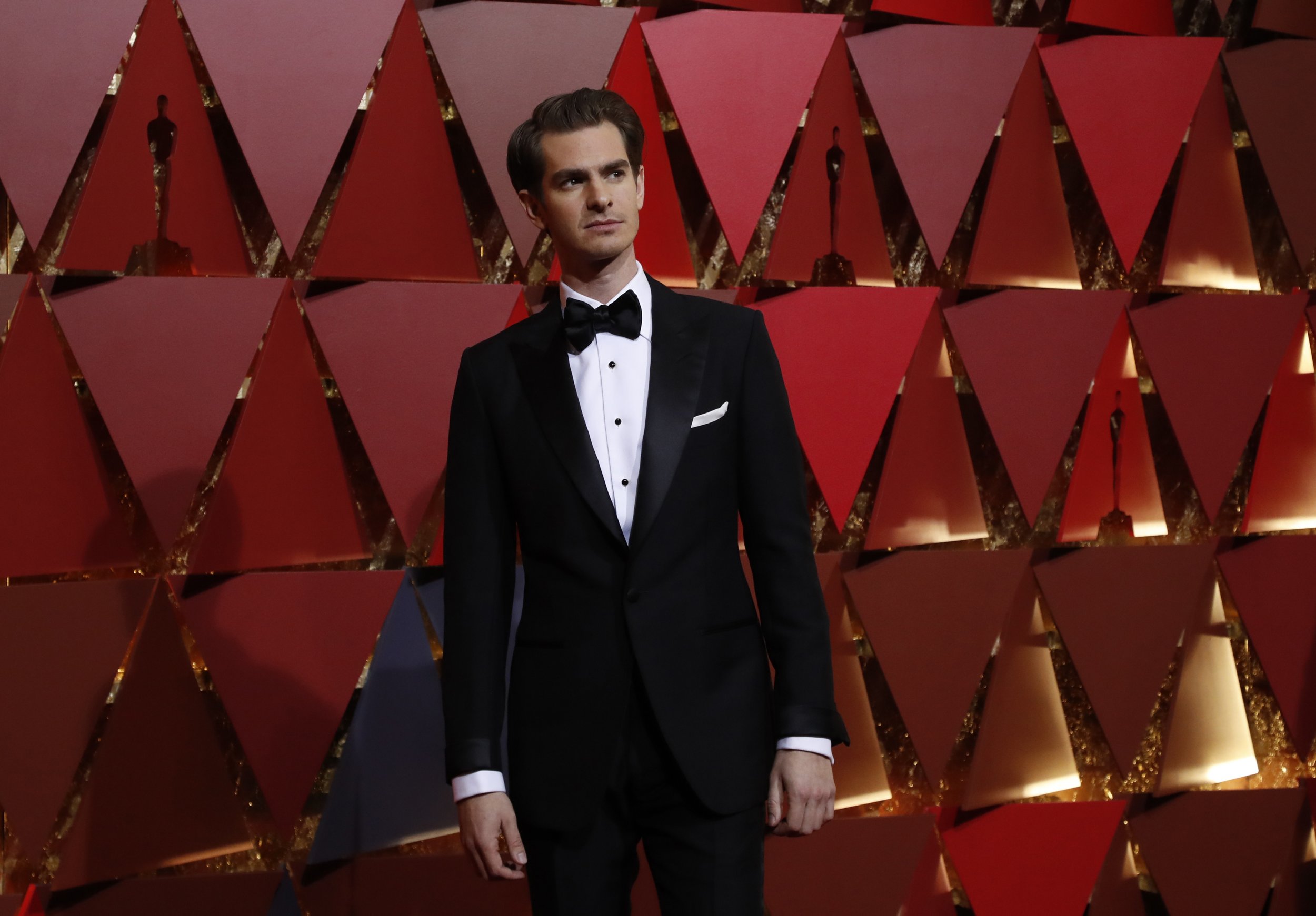 Andrew Garfield inadvertently set off a controversy this week when he proclaimed himself to be a gay man "without the physical act."
The comment came as Garfield, 33, was speaking Monday about his role in a production of Angels in America, a 1993 play about the AIDS crisis and other LGBT issues, being staged in London. Garfield plays the gay protagonist Prior Walter and was asked during a Q&A how he got ready for the role.
Related: 'Angels in America' review: Andrew Garfield leads strong cast in the British National Theatre's revival
"As far as I know, I am not a gay man," Gay Times reported he said. "Maybe I'll have an awakening later in my life, which I'm sure will be wonderful and I'll get to explore that part of the garden, but right now I'm secluded to my area, which is wonderful as well. I adore it, but a big concern was what right do I have to play this wonderful gay role? ... It was about doing honor, doing justice and knowing my herstory."
Garfield explained that he spent a lot of his free time preparing to become Prior. Then he brought up RuPaul's Drag Race, the reality TV contest that's been airing for nine seasons.
"My only time off during rehearsals—every Sunday I would have eight friends over, and we would just watch Ru. This is my life outside of this play," Garfield said. "I am a gay man right now, just without the physical act—that's all."
His response spread instantly. Attitude, for example, published a story with the headline "ANDREW GARFIELD: 'I'M A GAY MAN NOW BECAUSE I WATCH RUPAUL'S DRAG RACE.'" Queerty condemned the remarks, writing that even though Garfield was likely not trying to be offensive, "it doesn't really work like that."
Garfield also made waves on Twitter, where several users compared the actor to James Franco, who in 2016 did an interview with himself as both Straight James and Gay James.
Garfield's comment didn't sit well with the LGBT community, in part because of the challenges people already face. Suicide is the second leading cause of death among people 10 to 24, and lesbian, gay and bisexual teens are four times more likely than their straight peers to attempt it, according to the Trevor Project. About 40 percent of homeless young people are LGBT.
LGBT Americans often have trouble finding health care and are also often the targets of hate crimes—in 2007, the FBI dealt with more than 7,600 such incidents, and nearly a fifth of them were motivated by sexual orientation, according to the Human Rights Campaign. Hate crimes are also on the rise since the election of Donald Trump, as Southern Poverty Law Center Intelligence Project Director Heidi Beirich told Newsweekearlier this year.
In short: The oppression is real. Garfield may be having a rough time right now because there's a new Spider-Man movie coming out and he's not in it, but he might want to watch his words.