Andrew Gillum: Trump Believes Key to 2020 Victory is to 'Demonize Black and Brown People'
As U.S. Customs and Immigration Enforcement (ICE) on Sunday began a planned series of raids intended to deport thousands of migrants living in the U.S., one political commentator on CNN accused President Donald Trump of running a campaign of terror against "black and brown people" for political gain.
Andrew Gillum, a progressive Democrat who was formerly the mayor of Tallahassee, Florida, and who narrowly lost the 2018 Florida gubernatorial election, appeared Sunday morning on CNN's State of the Union, where he accused Trump of trying to scare both people of color and his right-wing, largely white base.
"This president through these actions is literally terrorizing people," Gillum told host Jake Tapper about the planned ICE deportation raids. "I said an extra prayer this morning for the mother and the child and the family who are right now crunched in the bathroom or they're terrified of going to the door, or they couldn't go to church this morning because they were terrified of what would happen if they exited the door. You've got kids who are terrified that they might come home and their parents won't be there. These are human lives and there is nothing about this that is a strategy, other than an electoral one."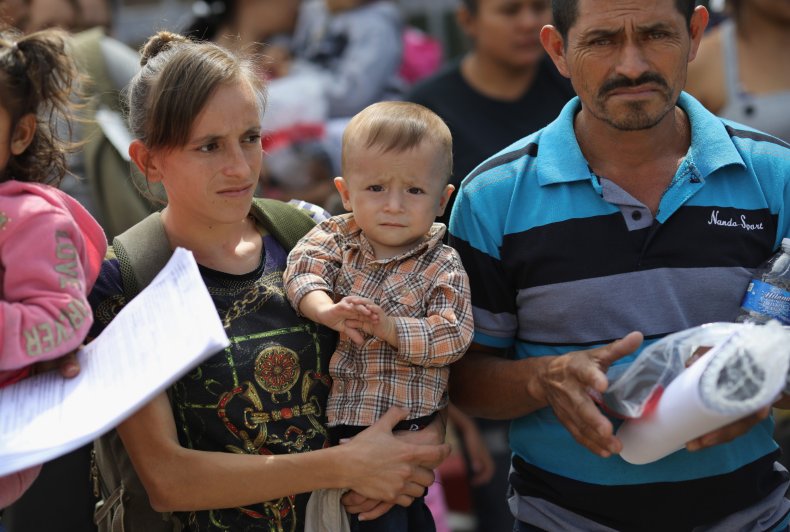 Gillum continued, further explaining what he believed were Trump's political motives in targeting migrants.
"This president has decided that the way to victory is to demonize black and brown people — in this case brown people — and people who speak a different language or are maybe from a different country of origin," said the former mayor. "We're talking about millions of people here and there is, in my opinion, only one effect here, and that is to terrify his base against folks who look like the folks that they showed in cages the other day."
Gillum was referring to video captured during Vice President Mike Pence's Friday visit to migrant detention centers on the souther border. One video in particular showed a facility where throngs of detained men were standing, crowded into a caged area while Pence and others looked on.
"There was a reason why the vice president went where he went. There was a reason why they showed the inhumanity of the vice president and the suits looking on at the men in these cages with no humanity," said Gillum. "My biggest fear, quite frankly, is the effect that this is gonna have, the very traumatizing effect that this is going to have for people of color all across the country, all for a political stunt."
Pence criticized the media — and specifically CNN — after his visit for focusing mainly on this detention center and not highlighting the "excellent care being provided to families and children" at a separate facility also visited that day.
On Sunday morning, Trump claimed on Twitter that the video of the men in the caged enclosure showed the detainees were "clean but crowded - also loaded up with a big percentage of criminals." However, reporters who traveled along with Pence on Friday told a different story.
"The cages were so crowded that it would have been impossible for all of the men to lie on the concrete," wrote Josh Dawsey of the Washington Post. "The men said they were hungry and wanted to brush their teeth. It was sweltering hot. Agents were guarding the cages wearing face masks."
With regard to the ICE raids, Trump administration officials defended the enforcement actions during appearances on Sunday morning political talk shows.
White House advisor Kellyanne Conway told Fox News Sunday's Chris Wallace that she would even push back on his referring to ICE actions as "raids."
"ICE does this every single day. It's called enforcement actions. Law enforcement in this country, it enforces the law. It's a tautological definition of their duties. And this of course happened under President Obama. He was referred to as 'Deporter-in-Chief' very harshly in 2012."