Trump's Former FBI Head Says it's Time To Start Impeachment Hearings
Former FBI Acting Director Andrew McCabe said Thursday morning that the previous day's Congressional testimony by former special counsel Robert Mueller had convinced him the time was right to begin an impeachment inquiry for President Donald Trump.
"You know, from my own experience at the very beginning of this investigation we confronted some very hard choices, choices we knew would have negative repercussions on our organization and on us personally and we made those choices anyway, because it was our job and duty to do so," McCabe told CNN's John Berman.
"I feel strongly that that's the same position Congress is in now, and they should step up to the plate and do their job," McCabe continued. "It doesn't mean that the president will be removed from office or should be removed from office or will be impeached, but it is absolutely clear to me that the time has come for Congress to pursue a dedicated impeachment inquiry."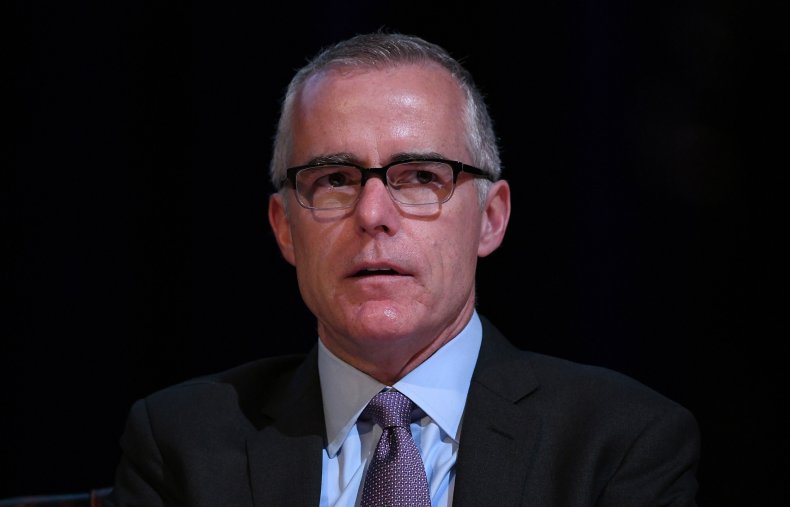 McCabe added that an impeachment inquiry would strengthen the legal position of Congress when they go to court to fight for access to witnesses and would "provide a more coordinated and coherent approach to having other witnesses come in and testify."
McCabe, a registered Democrat who became the acting head of the FBI under President Trump, highlighted a large divide in the Democratic party as some members of Congress continue to call for impeachment and party leadership attempts to temper those calls.
"There's a cone of silence of silence in the White House that is engaged in a massive cover-up and obstruction of justice," House Speaker Nancy Pelosi said after Mueller testified. "Those obstruction of justice charges as demonstrated today in the hearings could be indictable offenses by anybody else not the president of the United States."
Still, Pelosi said she didn't believe Democrats or the country were ready to move forward with an impeachment inquiry. But her party is still divided. Of the 235 Democrats in the House, 94 have called for an impeachment investigation to begin.