Fox's Judge Andrew Napolitano: Prosecutors Have 'Damning' Evidence Donald Trump Committed a Felony
Fox News judicial analysis Judge Andrew Napolitano said President Donald Trump could potentially be facing serious legal consequences based on evidence prosecutors claimed they have.
Following the sentencing of Trump's former lawyer Michael Cohen, Napolitano told Fox News host Shepard Smith that prosecutors in New York City have evidence the president committed a felony. The felony, Napolitano explained, was when Trump allegedly ordered and paid Cohen to commit a crime.
While the specific details have not been shared with the public, Napolitano said prosecutors told the judge about Trump's alleged payments. Under the rule of law, Napolitano explained, prosecutors can't tell a judge that without having hard evidence to back up the claim and intend to do something with that evidence.
"The felony is paying Michael Cohen to commit a felony," the judge said. "It's pretty basic.… A hires B to shoot someone, A is as liable as if he had pulled the trigger. You pay someone to commit a crime you are liable, criminally liable."
Newsweek subscription offers >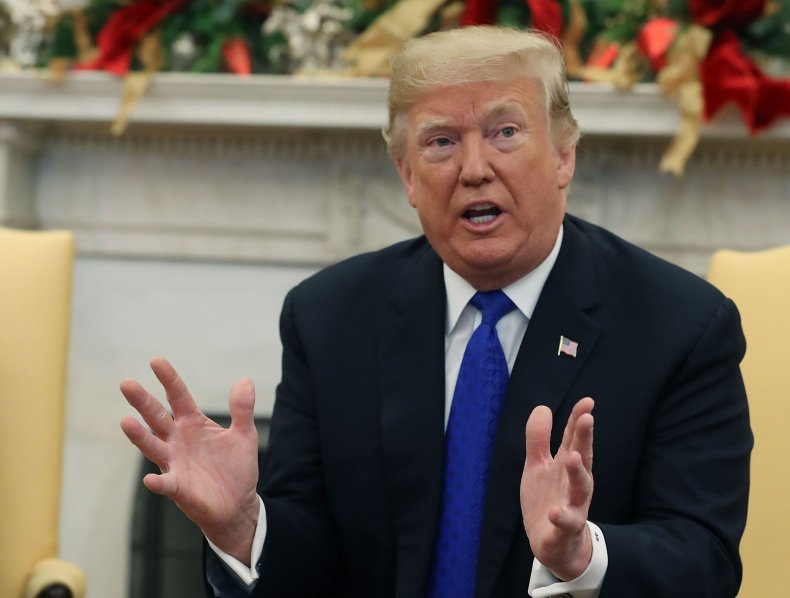 Napolitano admitted that he did not know what the prosecutors know, but he said that prosecutors had to corroborate the evidence through documents or interviews. It's unclear if they have evidence of Trump's intent, although the judge claimed that it doesn't really matter.
"Under the law, a person is presumed to intend the natural and probable consequences of their behavior," he said. "You pay your lawyer to commit a crime, you presume to intend for him to commit it."
He called the revelation that prosecutors claim to have evidence of Trump committing a felony to be the most "damning and novel information" to be released on Friday. Napolitano added that the announcement of the settlement with American Media, Inc. (AMI) was the "last piece of the puzzle" in the case.
Newsweek subscription offers >
"The admission by AMI that the whole purpose for doing this was to influence the outcome of the election, that makes it a campaign expenditure, the failure to report which is a felony," Napolitano told Smith.
As for how Trump's lawyers are handling the situation, Napolitano said it should be taken with "great gravity" and warned Trump about being too confident that he's out of legal harm's way.
"No rational person could construe this as exoneration unless they're escaping reality," the judge said. "He is in the crosshair of two federal prosecutors' offices in his own Department of Justice."
On Wednesday, the State Attorney's Office of the Southern District of New York (SDNY) said AMI admitted to paying $150,000 to ensure Playboy model Karen McDougal did not go public with allegations that she had an affair with Trump. The payment was made "in concert with" Trump's campaign ahead of the presidential election, according to SDNY.
On Wednesday, Cohen was sentenced to 36 months in prison for charges that included campaign finance violations and lying to Congress.
Fox's Judge Andrew Napolitano: Prosecutors Have 'Damning' Evidence Donald Trump Committed a Felony | U.S.