Andrew Ross, Outspoken NYU Professor, Barred From Entering Abu Dhabi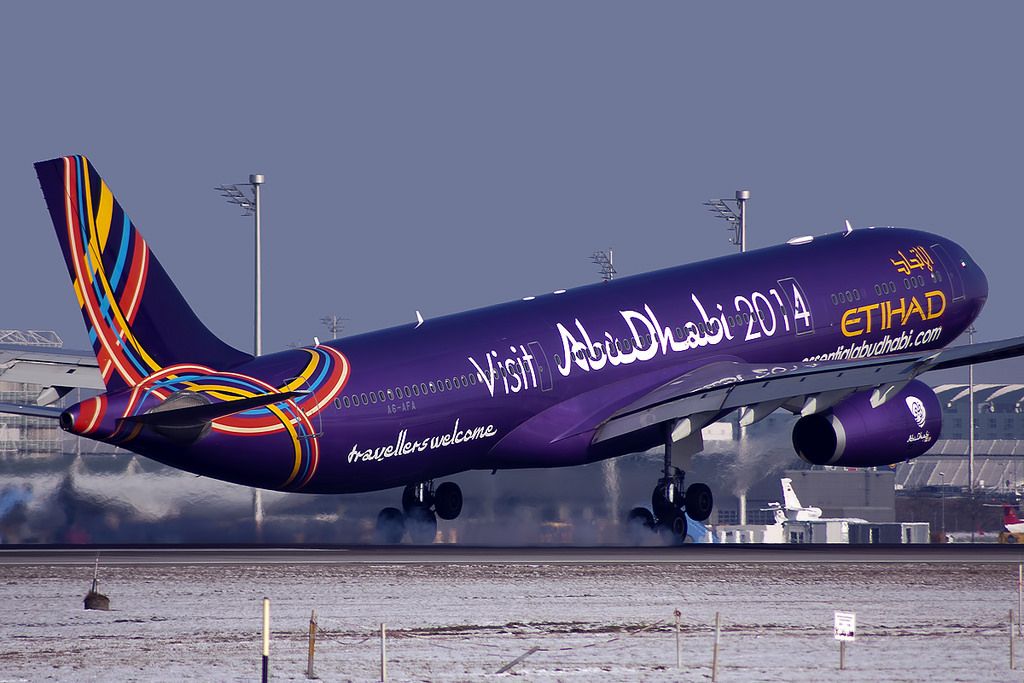 A New York University professor was barred this week from boarding a flight to Abu Dhabi, where the university maintains a campus paid for by the Abu Dhabi government, renewing questions about academic freedom for scholars in the autocratic nation.
Andrew Ross, a professor of social and cultural analysis at NYU, learned he would not be allowed to board his plane to Abu Dhabi at JFK Airport in New York City when his passport was flagged by a computer during check-in. "They called the U.A.E. authorities, and the authorities there said that I was not allowed to enter the country," Ross told The New York Times.
Ross was on his way to continue ongoing research into labor conditions for migrant workers in the United Arab Emirates. A spokesperson at the Washington, D.C., embassy of the UAE said on Tuesday the embassy did not have any details about what prompted the hold on Ross' passport.
But Ross, who has maintained a high profile in recent years as an outspoken opponent of harsh labor practices used to build NYU's campus and other international institutions in the Gulf state, says he was hardly surprised. "It was only a matter of time before something like this happened," he says. For him, the airport incident is only the latest in a string of recent incidents that highlight the lengths to which the United Arab Emirates will go to quash criticism.
Last month, Ross says he learned that a private investigator had contacted a colleague of his at a different university to, in his words, "dig up dirt" about him. Ross speculates the colleague was contacted because he or she had publicly criticized Ross' academic work in the past. The colleague refused to speak with the investigator, but wrote down the caller's phone number and sent it to Ross.
"I actually called [the private investigator] cold. For some reason she talked to me for 10-15 minutes. I told her that this is a very confusing and surprising thing to happen to me. As an NYU professor, it's going to get interpreted in a very particular way."
Ross says the PI worked for Investigative Group International, a firm based in Washington, D.C. The firm did not respond to a request for comment.
He did not learn who commissioned the investigation, but says that based on his experience of "being followed" during his last research trip to the UAE with activist organization Gulf Labor Coalition, Ross suspects the commission came from the UAE government.
In response to the incident at JFK airport, NYU spokesperson John Beckman wrote in an email that the university "supports the free movement of people and ideas," and has "experienced zero infringements" on academic freedom on its Abu Dhabi campus. But ultimately, "it is the [UAE] government that controls visa and immigration policy, and not the university."
For others, however, the incident dredges up questions about academic freedom for NYU and other government-funded international campuses in the UAE. Media publications in the absolute monarchy are censored before publication, online comments can land an Emirati in prison and dissent is often silenced by arrests. NYU operates under a special arrangement of extra-legal academic freedom within the state, but the barring of an academic from the country renews questions about the extent of that freedom.
"The lack of respect for freedom of speech permeates the entire enterprise," Marjorie Heins, a former NYU adjunct professor who serves on the academic freedom and tenure committee of the American Association of University Professors, told The New York Times on Monday.
Ross, for his part, thinks the incident may lead to self-censorship at the campus.
"It does expose the fact that any promise of protections is pretty hollow. My concern is really for faculty and students at NYU Abu Dhabi. If they can take this kind of action against someone who is relatively high profile like myself, then what kind of signal does this send to much less secure professors at NYU Abu Dhabi?"