Andrew Yang Calls For 'Serious Look' at 4-Day Workweeks, Says '3-Day Weekends Are Better Than 2-Day Weekends'
Former Democratic presidential candidate and entrepreneur Andrew Yang used the Memorial Day weekend to advocate for a four-day workweek on Twitter.
"3-Day weekends are better than 2-Day weekends. We should seriously look at 4-day workweeks. Studies show that we would be just as productive. It would create jobs at the margins and improve mental health," Yang tweeted Monday. Attached to his comment was a Washington Post article about New Zealand Prime Minister Jacinda Ardern's recent Facebook video about boosting domestic tourism as the country comes out of lockdown.
In the video, Ardern briefly floated the idea of a four-day workweek, though she said, "Ultimately, that really sits between employers and employees."
Advocates of the plan, including Yang, say such a system could lead to job creation and happier workers. In a Wednesday interview with Newsweek, Yang outlined how a four-day workweek could lead to more jobs.
"There's certain firms that would want to manage their coverage needs by employing more people, if they had a shorter workweek. So there are, at least, certain firms that I believe would employ more people, if the workweek was shorter," Yang said. "Let's say you're in the hospitality business. You need to have coverage seven days a week, over a wide range of roles. And let's say right now, you have 30 people, covering all shifts. If you had shorter workweeks, you might need to hire an additional five or six people."
Yang also said that studies have shown four-day workweeks leads to equal productivity as the five-day workweek, and in some cases, even higher productivity, adding, "and it's resulted in lower stress levels and better mental health." He said that he didn't expect all firms to need to hire more people, as he expected the same amount of work would be getting done in four days rather than five, and that it wouldn't "increase costs to the average firm," while giving people "more time to spend with their family and do work in the community."
One company that's tried a four-day workweek is Perpetual Guardian, a New Zealand estate planning firm. The move was made after CEO Andrew Barnes read an article about research showing that the average British employee is only productive for 2.5 hours out of every day.
"If I gave people a day off a week to do all the other stuff that got in the way–all the little problems that you might have outside of work–would you then get better productivity in the office in the four days when people worked?" Barnes said, describing his thought process to Fast Company.
Perpetual Guardian's employees worked four eight-hour days rather than five at their usual salary on a trial run lasting eight weeks. According to Fast Company, stress levels reported by employees went from 45 percent to 38 percent, while job performance improved. The trial also showed that employees' commitment to their employer rose to 88 percent from 68 percent previously. After the trial, Perpetual Guardian made the change permanent.
When Microsoft Japan experimented with a four-day week in 2019, giving employees every Friday in August of that year off, productivity was up 40 percent. Microsoft Japan also discovered that the company used fewer resources during that month. Pages printed in the office were down by nearly 60 percent and the amount of electricity consumed was down 23 percent compared to the previous year, according to Business Insider.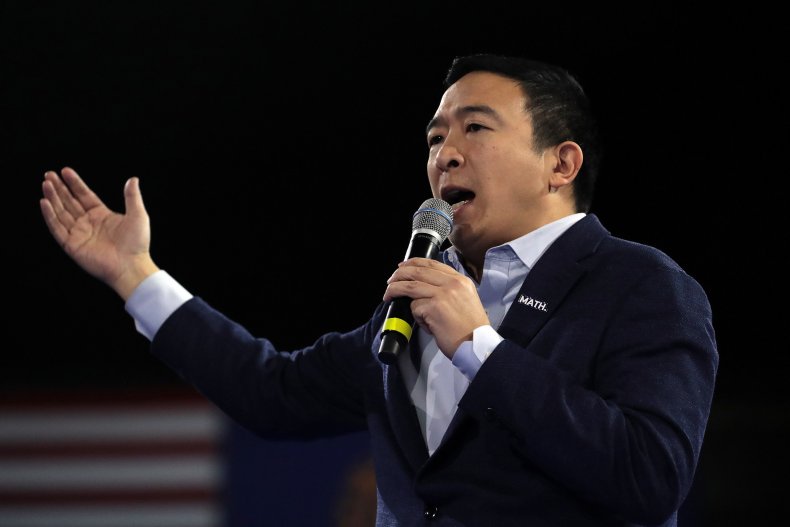 However, not all four-day workweek plans are the same. While Perpetual Guardian merely dropped a day, reducing the number of hours worked, some companies have tried a "4/10" schedule—four work days per week, with 10 hours worked per day. According to a study from Stanford University, longer hours are linked to an increase in stress and sleep deprivation.
Yang prefers the four eight-hour days approach, due to the lowered stress levels, saying he'd "be more in favor of shortening the workweek, and not trying to cram 40 hours into four days as opposed to five."
Other critics have suggested that employees would prefer flexible schedules to shorter work weeks. "Employees don't want a four-day workweek," Kenneth Matos, senior director of research for the New York City-based nonprofit Families and Work Institute, told the Society for Human Resource Management in 2015. "They want flexibility. They don't want to have to look their kid in the eye and say: 'I can't go to your ballgame.'"
Yang disagrees, pointing out that historically, economists have expected the workweek to become shorter as technology advances and wealth grows.
"Economists have forecast for decades that we would become so extraordinarily wealthy, that our workweek would get shorter. [Economist John Maynard] Keynes projected a 15-hour workweek by now. And he was correct about our overall level of wealth. But obviously, completely incorrect on the number of hours," Yang said.
"If anything, the American workweek has expanded. We're working longer and harder. And there have been more and more roles in organizations where the work follows you home, where you're always on. This is having a really negative effect on our stress levels and mental health," he added. "So, we have to evolve. We have to take advantage of the fact that we are now so developed and wealthy, that we can do what economists have projected we should be doing for decades."
In addition to a four-day workweek, Yang has also called for a European-style mandatory minimum employee leave policy. Under Yang's proposal, all full-time workers—except for those at new companies younger than 9 years old and small companies with fewer than 50 employees—would receive a minimum of four weeks a year of leave.
Update (8:00 p.m. 5/27/2020): This article has been updated to include comments from a Newsweek interview with Andrew Yang.
Correction: This story has been corrected to show the name of the real estate company referenced is Perpetual Guardian.