Andrew Yang Launches Forward Party Following Split From Democrats
Former Democratic presidential candidate Andrew Yang launched a new political party Tuesday. Known as the Forward Party, Yang brought the new party to life in an effort to bridge the polarization between Democrats and Republicans after announcing that he was leaving the Democratic Party on Monday.
In a video posted to Twitter formally announcing the party and launching the group's official website, ForwardParty.com, Yang stated that the organization was created to "solve the problems that are literally driving us crazy." While the 46-year-old had long been rumored to be forming a new party, he had not previously announced anything concrete.
"You have to face facts that this system is not working," Yang continued in the video. "Unfortunately, the polarization is reaching record highs to a point where people can't be in the same room as family members, we're seeing literal violence erupt and it's going to get worse, not better."
According to statistics mentioned in the video, 57 percent of Americans desired a third party, and up to 60 percent said that they felt both the Democratic and Republican Parties were out of touch.
Yang stressed the need for a party that would be able to bridge the gap between the two major parties and help bring about a change in Congress.
"Three out of 4 Americans don't like what Congress is doing, but more than 9 out of 10 are going to be set up to win reelection," he said. "[Politicians] aren't catering to the 51 percent of voters that you imagine you need, [they're] catering to the most extreme 10 to 20 percent, which is why we're pitted against each other."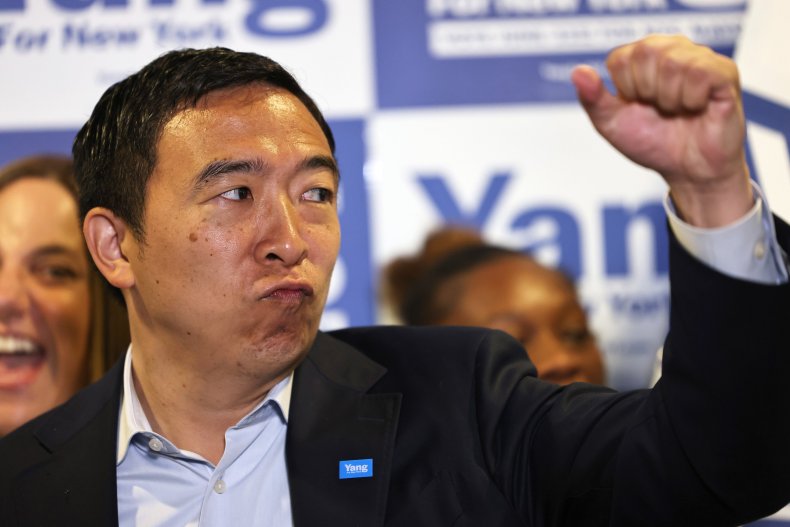 The Forward Party's platform, per their website, involves a variety of reforms, including a universal basic income of $1,000 per month for each American. This proposal was one of Yang's most well-known during his presidential campaign, and became one of the most popular items on his agenda.
In addition to economic reforms, the Freedom Party is also pushing for term limits enacted through constitutional amendments. The Freedom Party would cap a person's term in each chamber of Congress at 18 years, arguing that "lawmakers would be more motivated to pass successful policy if they knew their time in D.C. had an eventual time limit."
Other policies would look to provide a variety of democratic reforms, such as the creation of a new Department of Technology and giving voters $100 during election cycles to incentivize participation.
Yang first announced his candidacy for president in November 2017, and thanks to the contributions of his supporters, called the 'Yang Gang', was able to qualify for all six Democratic debates that were held in 2019. However, despite raising over $41 million, he failed to hold his momentum into the next year, and Yang announced that he was suspending his campaign in February 2020, endorsing eventual President Joe Biden.
Wanting to stay in politics, Yang announced in January 2021 that he was running in the upcoming New York City Democratic mayoral primary. He ended up finishing fourth in the polls on election night, and the Democratic primary was won by Brooklyn borough president Eric Adams.
Newsweek has reached out to the Forward Party press office for comment.