Andrew Yang Plans 'Unprecedented' Campaign Moves and Names 'Akira' Favorite Anime In Marathon Q&A
Democratic presidential candidate Andrew Yang opened a marathon, ten-hour Q&A session on Reddit on Friday, responding to questions under a username evoking his signature issue, AndrewyangUBI. Over ten hours, Yang will also be answering questions via Periscope live stream and on Twitter, with #AskAndrew trending in response.
While taking time to answer policy questions and explaining many of his proposals, Yang used the Reddit portion of the Q&A as an opportunity to make a novel argument for his electability, including unrevealed, "unprecedented," campaign strategies still ahead.
"Can you give us information on how you plan to move up in the polls or any of your strategy? We're dying to know how you're gonna win," redditor UpstandingCitizen12 asked. While Yang has a vocal online following, he's among the eight candidates in the Democratic field polling beneath five percent, positioned between former House Representative Beto O'Rourke and Senator Amy Klobuchar.
"We are going to do more of what has been working, some of the basic blocking and tackling, and then some fun unprecedented stuff," Yang wrote in response. "Can't spill the beans entirely here but we see the path and are going for it."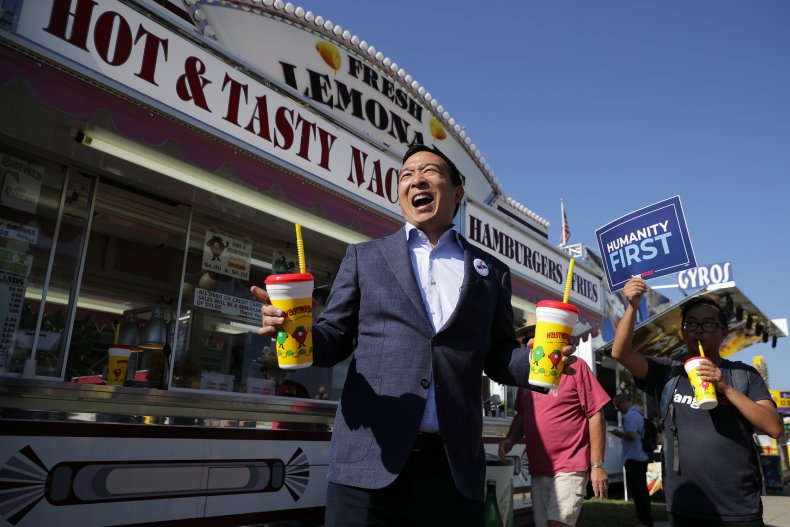 His campaign strategy and arguments for electability came up several more times in the Reddit AMA (Ask Me Anything). In response to other questions, Yang touted his high support in a general election among self-identified Trump voters, which was second only to Bernie Sanders (10 percent vs. 14 percent) in a July poll conducted by The Economist and YouGov.
"You would think that people from the other side of the aisle would be pumped to have bipartisan support for a candidate!" Yang said, in response to a question from a self-identified conservative who asked support from Republicans could hurt his chances.
"It's a bad thing when people think that if someone else likes a candidate that means you shouldn't. I personally don't think that happens as much as one might think. Most people will make up their own minds and listen more to their friends and family than the commentariat. This is the campaign of common sense and I believe it will bring the country together."
While Yang returned repeatedly to his "Freedom Dividend"—a universal basic income of $1,000 a month for every American over the age of 18—his signature policy proposal, the Democratic candidate also delved into a number of other topics, including support for a voluntary gun buyback program, a shortened workweek, a value-added tax (or VAT), an expanded U.S. Forest Service and a combination of "both sticks and carrots" in dealings with China, a relationship he described as "one of my top priorities."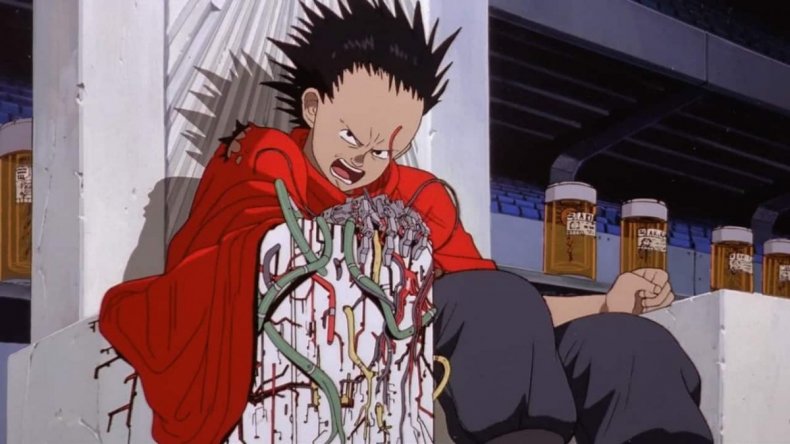 Yang also made a sweeping argument for how the United States evaluates the wellbeing of its citizens, describing his plan for an "American Scorecard."
"GDP, Headline Unemployment, and stock market prices are increasingly terrible and counterproductive measurements," Yang wrote, proposing a set of submeasures for "channeling energy toward moving us in the right direction":
Health and Life Expectancy
Mental Health
Substance Abuse and Deaths of Despair
Childhood Success Rates
Average Income and Affordability
Environmental Quality
Retirement Savings
Labor Force Participation and Engagement
Infrastructure
Homelessness
Yang's campaign website lists additional criteria for his proposed American Scorecard, including underemployment, income inequality, volunteerism, infant mortality, marriage/divorce rates, educational access, national optimism, economic mobility and consumer and student debt.
Of course, as is also likely to happen on Reddit, Yang was asked his favorite anime.
"Akira. I'm old school," the candidate answered.