Andrew Yang Warns of Mass Layoffs After Silicon Valley Bank Collapse
Andrew Yang, a businessman and Democratic political candidate in multiple races, urged on Friday for government action on the collapse of Silicon Valley Bank (SVB), warning of potential mass layoffs and "financial contagion."
SVB on Friday began to collapse in the face of a sudden run on its sizeable deposits. While largely unknown to the broader United States, SVB was a go-to financial institution for startup businesses in California's Silicon Valley tech corridor, with over $200 billion in assets by the end of last year, according to CNN. Its ongoing troubles make it the most significant U.S. bank failure since Washington Mutual in 2008.
Following a career at various businesses, Yang rose to national prominence as a candidate for the Democratic presidential nomination in 2020, where he most notably advocated for universal basic income. That campaign ultimately failed, as did a 2021 run for mayor of New York City. Yang has since changed his party affiliation to independent and co-founded the centrist Forward Party.
In response to SVB's collapse on Friday, Yang urged in a Twitter thread that either the California government or the U.S. Treasury Department should intervene to help the ailing institution and prevent various calamities that might emerge due to its failure.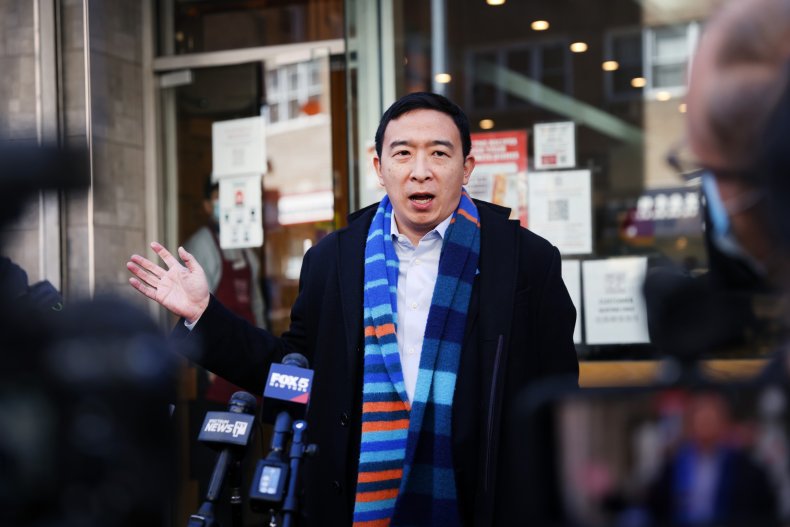 "I think either California or the Treasury Department should backstop Silicon Valley Bank - thousands of companies will fold or lay people off next week because of lack of access to accounts through no fault of their own," Yang wrote. "Take the equity and fire the managers. But SVB's clients - many biotech - are important for national innovation and competitiveness. Plus you need to instill trust and reduce financial contagion/panic/further runs."
Yang further insisted that the government entities take control of SVB's equity and fire its management teams, adding that "there's a big difference between irresponsible bank managers and the thousands of customers and entrepreneurs and employees who chose to use a bank that was one of the biggest banks in the country."
In a piece for Bloomberg on Friday, finance columnist Matt Levine argued that recently raised interest rates prompted many of SVB's customers to withdraw their deposits en masse, forcing the bank in turn to sell its securities at a loss in order to give them their money back. Rates were hiked by the Federal Reserve as part of a plan to combat rising inflation rates.
"Now [SVB has] lost money and [looks] financially shaky, so customers get spooked and withdraw more money," Levine wrote. "So you sell more securities, so you book more losses, oops oops oops."
Newsweek reached out to California Governor Gavin Newsom's office and the U.S. Treasury Department via email for comment.