Who is Andrew Yang's Wife? Evelyn Yang Went From L'Oréal Executive to Stay-at-Home Mom
Democratic presidential candidate Andrew Yang is an increasingly frequent sight on TV, but his wife, Evelyn Yang, prefers to stay out of the spotlight.
Born Evelyn Lu on October 31, 1981, she and Andrew met at Columbia University—Andrew's alma mater—when he worked at Manhattan Prep, a test preparation company later bought by Kaplan. Evelyn was a marketing manager at L'Oreal, looking for a new direction.
"He seemed so earnest and genuine," she told the Washington Post. "I felt like he wore his heart on his sleeve, which was refreshing. I joke with him, now even, it's like he had no game. He wasn't trying to game it in any way, and I really love that about him."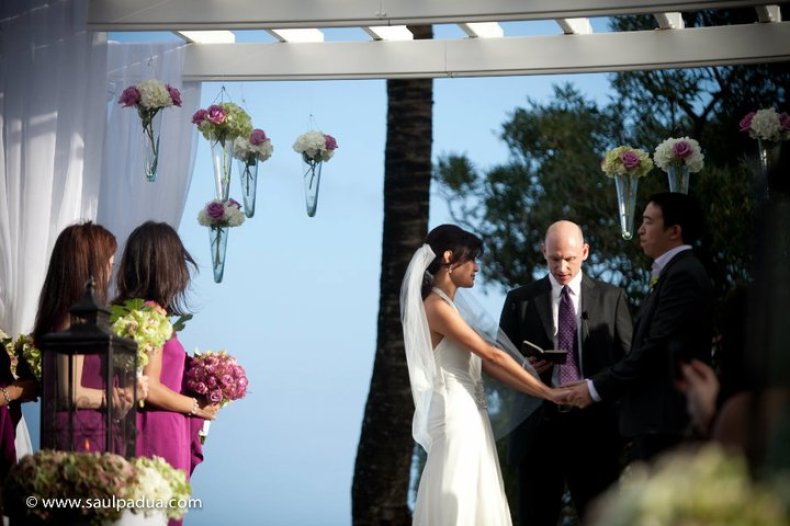 The couple had a tropical destination wedding on January 3, 2011, though records indicate their received their marriage license in 2010.
While studying abroad in Shanghai, Evelyn she befriended Eileen Lee, who would become the COO of Venture for America, the non-profit Andrew launched that trains young people on entrepreneurship. He credits Evelyn with encouraging him to launch Venture For America—she thought Lee would work well with Andrew, and put the two in contact.
"[Evelyn] and I had both left corporate jobs after 5+ years, and I was in the midst of pivoting my career when I met with him," Lee told Medium. "I was looking to focus on building something that would help people. After hearing about the idea over dinner, Andrew offered me a job. I called him the next day and said I was in."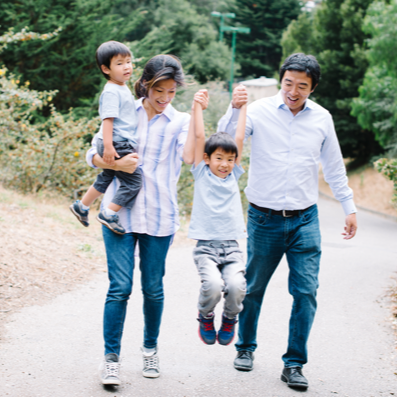 Evelyn Yang is a stay-at-home mom taking care of her two sons, ages 6 and 3; she shares a Halloween birthday with the older boy.
Andrew Yang Campaign Site
Evelyn gave up the corporate world and is now a stay-at-home mom raising their two sons, ages 6 and 3, in New York City.
Andrew and Evelyn still enjoy date nights, taking in movies like Crazy Rich Asians, Molly's Game and I, Tonya.
Though they identify as more spiritual than religious, the couple reportedly attends Reformed Church of New Paltz.
Like Andrew, Evelyn opposes circumcision in male children.
"Why would I [have] a surgery performed on [my son] for something strictly aesthetic?" she told the Post. The Yangs said they watched the documentary American Circumcision on Netflix and were convinced the procedure wasn't needed.
"I have no idea what we were watching to have American Circumcision be a recommended movie," she joked.
One of the Yangs' sons is on the autistic spectrum, and providing adequate resources to the autistic community is one of Andrew's campaign platforms.
"As a country, we should provide ample resources to parents to be able to intervene to support the development of children with autism or who are exceptional in other ways," he says on his campaign website. "Many of these children have something unique to offer."
Andrew has used his wife as an example of why his plan for a Universal Basic Income is a better reflection of the work people do.
"[Evelyn's] work counts as zero in GDP, which is clearly not an appropriate reflection of the value," he said on the podcast Lovett or Leave It. "What we have to do is update our measurements to things that would actually reflect how we're doing, things like mental health, freedom from substance abuse, health and life expectancy, clean air and clean water. If you have the wrong measurements, you can't make progress."
Though Evelyn prefers to stay behind the scenes, she's happy to talk about her husband's campaign.
"When he becomes a man on a mission, he gets very animated and passionate about it, and there's really no stopping him," she told the Washington Post. "And the truth is, I didn't know how far he would get. But I believed in what he was trying to accomplish."
"There's nothing to do but to be supportive," she added.