Rapper Accused of Rape Allegedly Stuck Phone Down Woman's Throat, Leaving Her Unable to Breathe
A woman has described going through "just hell" when a British rapper accused of multiple rapes rammed a cellphone down her throat during a violent encounter.
Andy Anokye, 32, from Bristol in western England, denies charges of rape and false imprisonment relating to four women over two years.
Anokye goes by the stage name of Solo 45, and was a member of Boy Better Know, a group prominent in the British grime genre.
One of the women not involved in the case but who gave evidence described an alleged encounter with Anokye, which Christopher Quinlan QC, prosecuting, said took place "outside the jurisdiction of England and Wales", according to the BBC.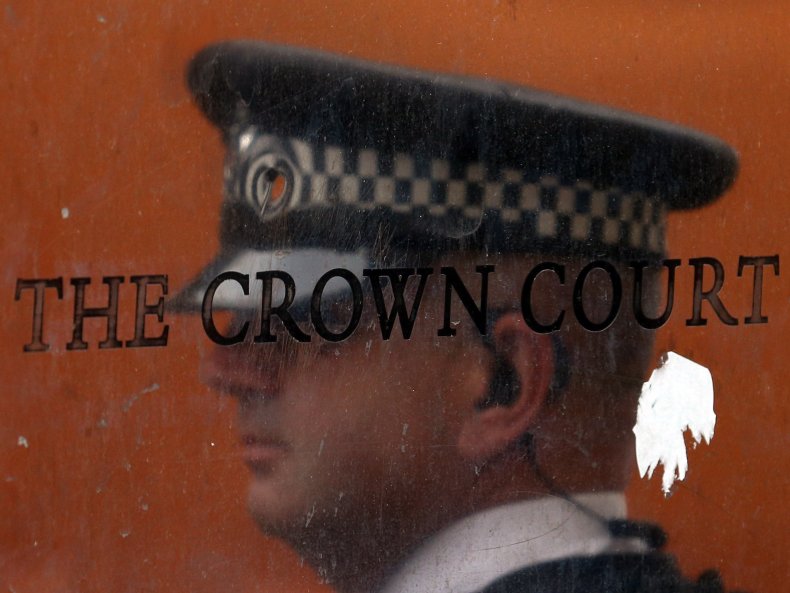 She said she had gone back to his apartment when he started to get angry.
"He was just saying 'Are you going to keep lying to me?' and I had no clue what he meant, I didn't know what he was talking about," she said.
"The next minute he had this little, it's like a Nokia phone, and he basically just grabbed me on the floor and stuck it down my throat.
"I couldn't breathe. I coughed up blood. At this point I had no clue what I'd done. From then it was just hell," she said.
Quinlan QC had earlier told Bristol Crown Court that Anokye was a "violent and controlling narcissist and a bully", and was also a "sadist who derives satisfaction and sexual pleasure from inflicting pain and suffering on his victims," The Independent reported.
He said that the women were attracted to him because of his status as a grime musician and he, in turn, exploited his power over the victims.
In one instance, he allegedly waterboarded a woman and told her to put her hand in a sink of water before threatening to drop a toaster in there to electrocute her.
After he was arrested, police discovered that Anokye had searched on his devices for "dacryphilia" or sexual arousal from another's tears.
Quinlan said Anokye once threatened to shoot a woman he had driven to a secluded area, before pouring bleach in her mouth and threatening to brand her with a hot iron.
"He made her call him by the name of another grime performer, Skepta," the prosecutor said.
Anokye denies all the charges against him, which are comprised of 22 counts of rape and five counts of false imprisonment. He also denies two charges of assault by penetration and two charges of assault occasioning actual bodily harm.
The trial continues.