Andy Biggs Moves to Impeach Secretary Mayorkas for Alleged Mishandling of Border Crisis
Republican Congressman Andy Biggs filed articles of impeachment today against Secretary of Homeland Security Alejandro Mayorkas for his alleged mishandling of migration at the U.S.-Mexico border.
According to preliminary reports by the Associated Press, an estimated 210,000 people were encountered by U.S. Customs and Border Patrol (CBP), pushing this year's total to a figure larger than the population of America's 10th largest city.
President Joe Biden recently moved to extend the Trump-era policy of expelling migrants seeking asylum back across the border in a move that angered activists. Despite this, his administration's handling of the situation remains a Republican rallying cry.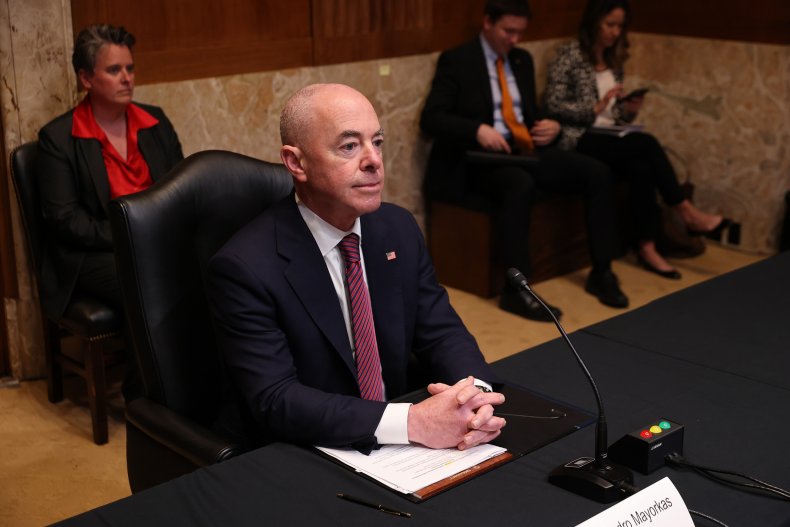 "Secretary Mayorkas is a threat to the sovereignty and security of our nation," the Arizona representative wrote in a statement. "As a result of his actions and policies, America is more in danger today than when he began serving as Secretary. He is willfully refusing to maintain operational control of the border and is encouraging aliens to enter our country illegally."
Biggs alleged that under Mayorkas' direction, the Department of Homeland Security (DHS) has been "systematically releasing" COVID-19-positive migrants into border communities, adding he has abandoned border enforcement at the expense of the U.S. constitution.
While a number of COVID-19-positive migrants have entered the country through asylum seeking channels, an avenue which remains restricted through the previously mentioned Trump policy, these individuals are directed to be placed under quarantine after leaving CBP custody where they are overseen by Immigration and Customs Enforcement (ICE) or Health and Human Services (HHS). However, jurisdiction over the quarantine process sometimes falls on communities and local nonprofits which have become overrun, as previously reported by Newsweek.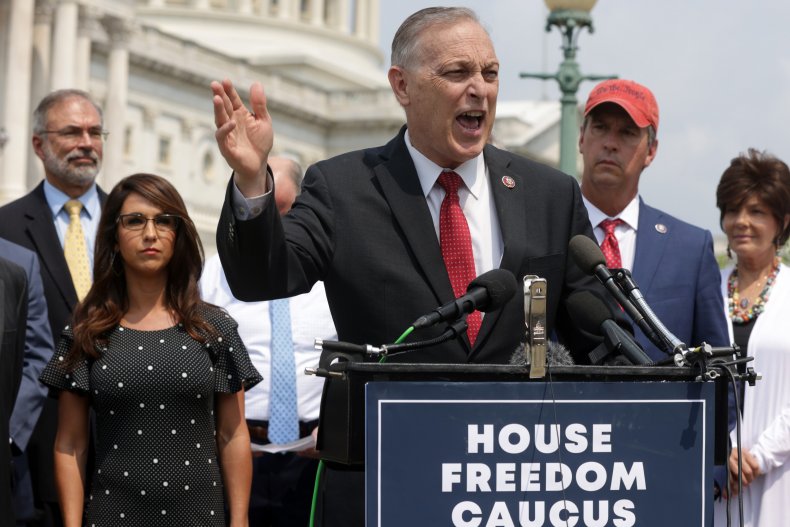 Right now, the head of CBP is filled by an interim acting Commissioner, Troy Miller, due to the appointment of proposed Commissioner Chris Magnus, a former Tucson Police Chief, being stalled since April. Similarly, Biden's pick to lead ICE Ed Gonzalez, a former sheriff of Harris County, Texas, has also been held up, leaving Tae Johnson as the acting commissioner.
Despite the two men responsible for the future of these border and citizenship-enforcement agencies awaiting confirmation, the pressure remains on Mayorkas who monitors both agencies under the DHS umbrella. In a statement, he wrote that DHS continues to work "around the clock to manage [the situation] and we will continue to do so."
Impeaching Mayorkas requires a majority vote be passed in the Democrat-controlled house which would then need to be followed with a two-thirds vote in the Senate. Despite the current political makeup of both chambers rendering this unlikely, Biggs stands firm in his opinion:
"Secretary Mayorkas' actions have made the border less secure and encouraged aliens to enter the United States illegally, instead of taking actions to maintain operational control of the border," Biggs wrote. "His actions have subverted the will of Congress and the core tenants of the Constitution. Wherefore, Alejandro Nicholas Mayorkas, by such conduct, warrants impeachment and trial, and removal from office."