Celebrities, Fans React After 'Watch What Happens Live' Host Andy Cohen Says He Tested Positive for Coronavirus
After Watch What Happens Live host Andy Cohen revealed on Instagram that he was diagnosed with COVID-19, celebrities and fans poured in with well-wishes on social media for the talk show host.
Cohen told fans that he was diagnosed on Friday in an Instagram post. He also said that he would be suspending the from home version of his Bravo show Watch What Happens Live due to his diagnosis.
"After a few days of self-quarantine, and not feeling great, I have tested positive for Coronavirus," Cohen wrote. "As much as I felt like I could push through whatever I was feeling to do #WWHL from home, we're putting a pin in that for now so I can focus on getting better."
Cohen also thanked medical professionals and urged fans to self-isolate and stay home to help prevent the virus' spread.
Famous friends commented on his Instagram post to offer well wishes, including Hoda Kotb, Mark Ronson, Bob Saget, and more.
"Rest up. Love you with all my heart," singer-songwriter John Mayer wrote.
"Praying for you Andy! Feel better soon!" Vanderpump Rules' Brittany Cartwright wrote to her fellow Bravo star.
"Love you Andy," actor Donnie Wahlberg replied.
"We all love you Andy! Rest and Feel better soon please," actress Kate Hudson wrote.
"Rest up, Andy. So sorry to hear this," singer Donny Osmond offered.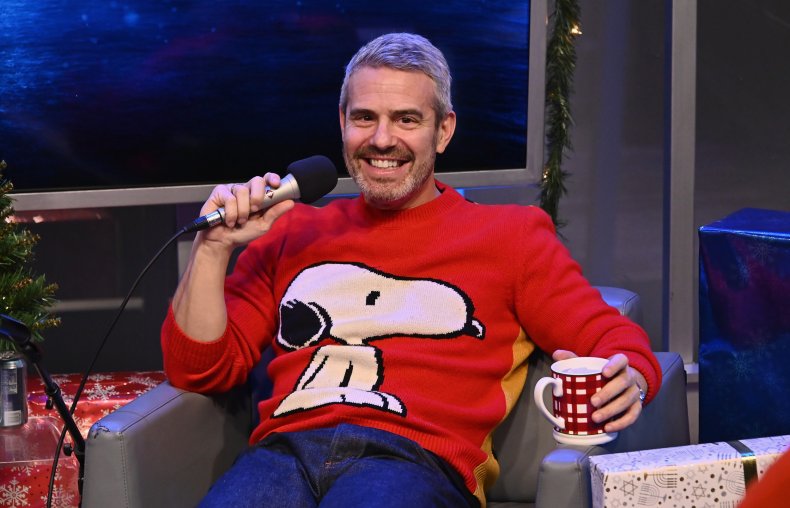 Fans also gave Cohen their well wishes on Twitter. Monica Lewinsky asked fans to send heart emojis to wish the Watch What Happens Live host a speedy recovery. Other fans tweeted sympathy for Cohen.
Our Lives host Shannon Fisher tweeted that Cohen's announcement will encourage more fans to take self-quarantining and isolating earnestly. "Hopefully, people will start taking all quarantine measures more seriously once people they know (in real life or through a screen) are diagnosed with coronavirus," she wrote. "One would hope everyone would take this seriously regardless, but, sadly, many have not. Get well, @Andy!"
Other fans wrote that they were upset that Cohen was diagnosed with slightly more humorous tweets than simple "Get well soon"messages.
Other fans asked Cohen to use his platform to speak about making coronavirus testing more available to people in America, who have struggled to get tested. "[C]an you please voice the concerns of those who can't even attain a test bc it's unavailable to them, or they can't afford it, & are afraid," poet Charlyne Yi wrote.