Exclusive: Andy Cole on José Mourinho, Paul Pogba, Zlatan Ibrahimovic and Potential Summer Signings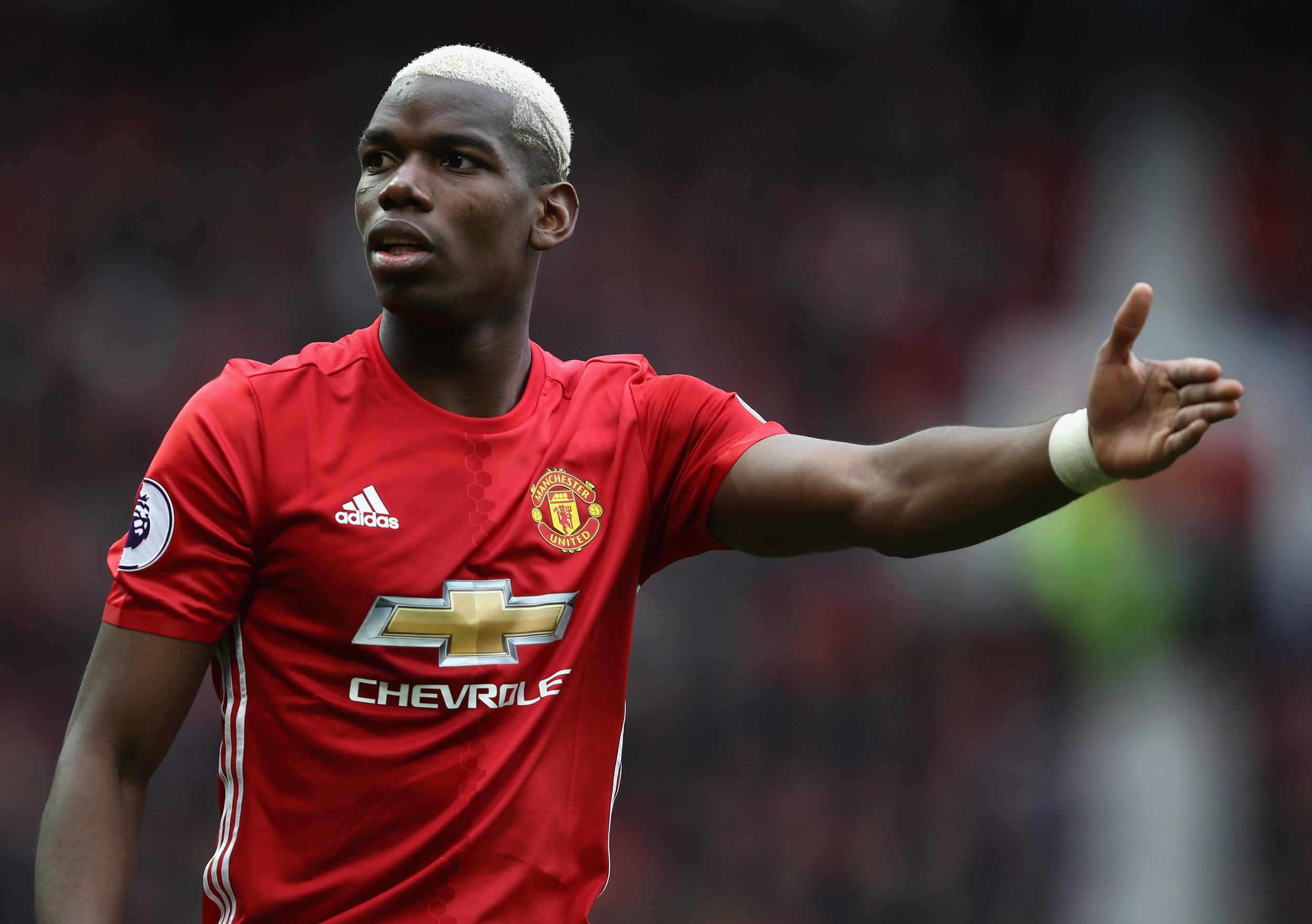 Ex-Manchester United striker Andy Cole believes Paul Pogba will remain untroubled by criticism of his form.
Pogba, 23, was a world-record signing for United manager José Mourinho in the summer of 2016 at £89 million. But the Frenchman's recent performances against Southampton in the EFL Cup final on February 26 and Bournemouth in the English Premier League draw at Old Trafford last Saturday have generated strong debate, with former Chelsea midfielder Frank Lampard telling Sky Sports that Pogba was a "£90 million problem" for United.
Cole, the third-highest Premier League goalscorer of all time with 187, says Pogba is strong enough to withstand the heat.
"I don't think it [media criticism] bothers Paul, which is the most important thing," Cole tells Newsweek at an event in London to promote the Italian Hospitality Collection hotel brand. "He gets the support of his manager and teammates. What the media says is neither here nor there.
"If you spend £90 million on someone you're going to trust them.
"Only time will tell [how good he can be]. I can't sit here and say what Paul Pogba is going to do in the next couple of years. It's his first season back in England and he's done well.
He's a very nice guy, believes in his ability and rightly so. I think the way he has handled the £90 million pricetag has been very very good."
Cole says he has not been surprised by the success of Zlatan Ibrahimovic, who has 26 goals in all competitions so far this season. The Swede, linked in the British press on Thursday morning with a potentially lucrative transfer to Major League Soccer side LA Galaxy, will play against FC Rostov in the UEFA Europa League round of 16 first leg on Thursday evening ahead of a three-match suspension for violent conduct.
"I always believed he would be good enough when he came to England," Cole says. "Everyone was questioning his age. What he's done in the Premier League since he's come has been unbelievable. It's a testament to him.
"He's got the ability to score goals, great mannerisms. He's confident in his own ability, he has an aura about him. He's a Manchester United player. When you have an aura and a presence, you're going to get that little bit of space and he always gets it."
Asked if Ibrahimovic will be a Manchester United player next season, Cole said: "I would imagine so, definitely."
Alongside Dwight Yorke, Cole formed one of English football's great strike partnerships in the late 1990s and early 2000s. Mourinho is believed to be seeking a new striker for the summer to play alongside Ibrahimovic, but does he have a solution already at the club in teenager Marcus Rashford and 21-year-old Anthony Martial?
"We'll have to wait and see," Cole says. "The game is played a totally different way, the manager might buy another striker this summer, who knows. They [Rashford and Martial] are definitely good enough to form a partnership but we will wait and see."
Cole believes Mourinho will seek to strengthen the spine of his team, with key midfielder Michael Carrick coming to the end of his contract in the summer of 2017.
"No doubt he [Mourinho] will look to strengthen the midfield," Cole says. "I think he has mentioned the wide areas as well. But those questions are for the manager. Ultimately, he will make his decision in the summer, what he is looking to bring in."
United travels to Mourinho's former team, Premier League leader Chelsea, on Monday following its trip to Russia for a game that could prove crucial to its hopes of qualifying for next season's Champions League.