Andy Coulson: Theresa May Must Take Ownership of Brexit—And Soon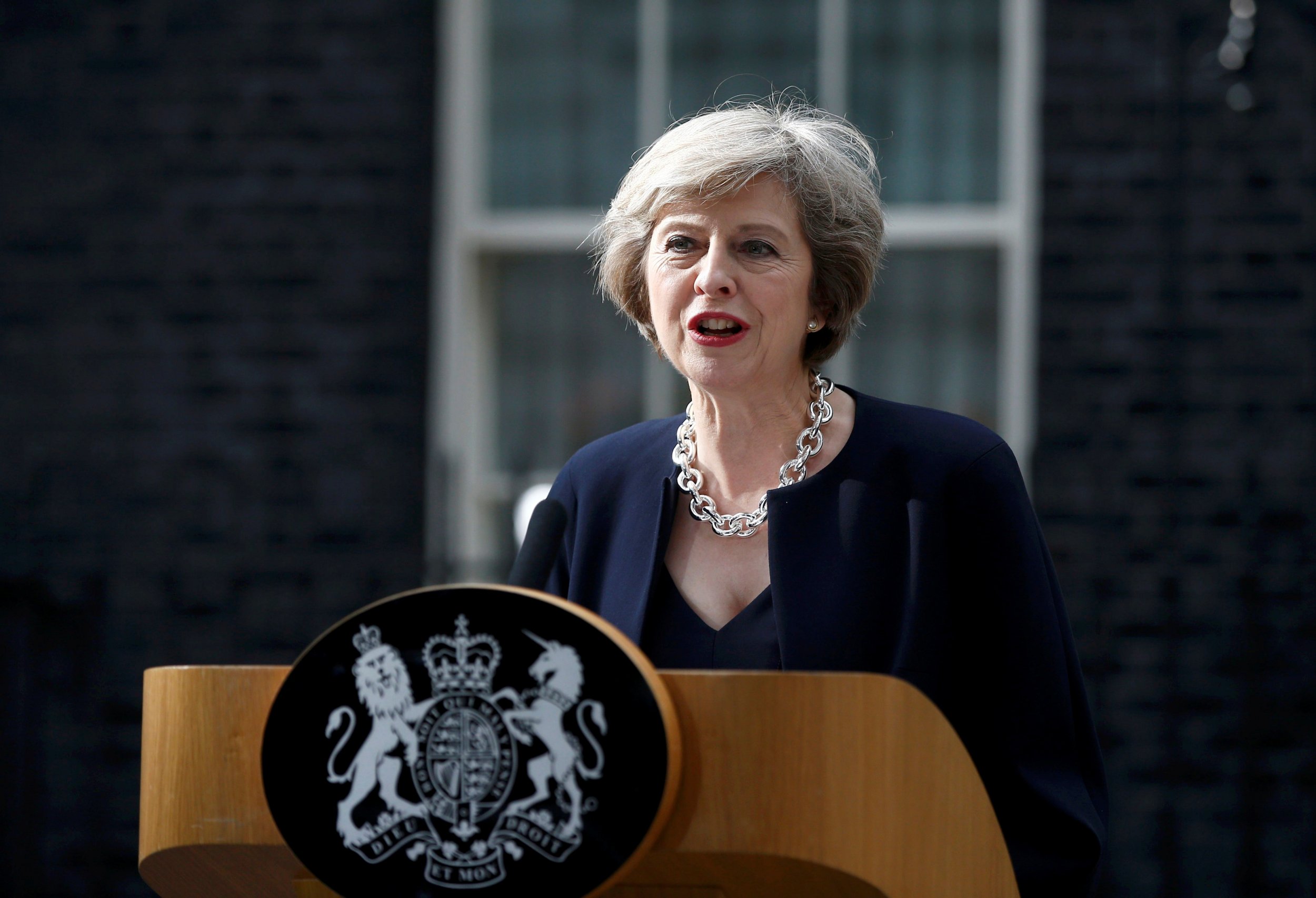 A government is at its most effective when it can say, legitimately, that its work is aligned with the national interest. That's the lesson I took from my time working for the former U.K. prime minister David Cameron as his director of communications. In the months after the formation of the coalition government in May 2010 there was a powerful momentum—a feeling that politics was being done slightly differently, that personal motives were being put aside in favor of the national interest.
In the wake of Brexit, Britain's new Prime Minister Theresa May must do more to reflect that mood. For although London continues to be anxious, many other parts of the country remain positively energized by the change they caused with their vote in the EU referendum on June 23.
I recently filmed a programme for Channel 4 in Essex, where I grew up, focused on the issue of Brexit. There's no buyers' remorse among the "Leave" voters there; in fact, they're still celebrating how they "took back control."
Whatever her private concerns, and she most certainly has them, May must do more to capture that positivity or she risks losing the capital she has accrued with her impressive and impactful first few weeks in the job. A difficult manoeuvre, given her own positioning as a reluctant Remainer, but not impossible. The people of Essex certainly won't be lining up to remind her of her previous statements — but they will applaud her new found enthusiasm for Brexit.
The power of the new U.K. Foreign Secretary Boris Johnson's "Let's make June 23 Britain's Independence Day" slogan was immense in the last days of the campaign. May surprised many when she brought the former london mayor into government. Now she has no choice but to adopt his rhetoric and make it her own. Simply carrying out the nation's instructions will not be enough. She must develop and demonstrate some excitement for the project.
In her early days, May has set her stall out clearly and effectively, with a domestic policy agenda focused, cleverly, on improving life chances. Her first cabinet reshuffle was a calculated and well-executed recalibrating of government. And there's no doubt she means it when she says "Brexit means Brexit."
But she faces an in-tray of epic proportions, including work that will take her and the government into totally uncharted territory. Perhaps the biggest challenge is the ongoing Rubik's Cube that is Europe. The dilemma of how she will deliver what the nation appears to have voted for — to not allow the free movement of people from within Europe but to stay within the single market. In other words, to have our cake and eat it. And the clock is ticking. The people of Essex and the other large swathes of Britain outside of the capital that voted convincingly for Brexit, will not tolerate any back sliding.
Parliament, of course, takes a different view. May must force change through a House of Commons that is predominantly Europhile and therefore disconnected from this public impatience. And her own party's neuralgia over Europe has not been entirely assuaged by the Brexit vote. Expect more internal Tory strife as the process begins to take shape.
The man leading the EU negotiations is the new Secretary of State for Exiting the European Union, David Davis. We are yet to be told precisely how wide a remit he has or how his work will impact on the individual government departments. It might be that May hopes for a strategy vs delivery demarcation of duties between Davis and his colleagues. Whatever her thoughts, turf-war tensions among her cabinet will, without doubt, soon appear. The hope is that Davis will at least be in line with the new Chancellor Philip Hammond. His predecessor, George Osborne, was all-powerful in negotiating each department's budget. Will Hammond have sole responsibility for deciding how the post-Brexit government's funds are distributed? Or will others, like Mr Davis, feel they must have some power over this process?
May has committed to playing a long game and to not rush into a general election. In the event that Jeremy Corbyn is re-elected to lead the broken Labour Party, she may decide to go to the country, calculating that the risk is worth the likely gain of an increased majority. A majority that would make a number of her other issues easier to handle.
Either way, May must also urgently instigate reform at Conservative Campaign Headquarters (CCHQ), the party machine. Conservative MPs will have to work harder than ever before to mend the widening gap between the public and Westminster, so dramatically brought to life by the referendum. CCHQ must become a more powerful resource for local campaigning, ensuring that MPs have the expertise, tools and financial resource to run their own individual ground-war campaigns.
Patrick McLoughlin, the new party chairman and a former miner, is the perfect figurehead for this newly invigorated CCHQ. But he will need a strong team of senior and effective campaigners working for him. Those MPs with established local campaigning track records, like Robert Halfon in Harlow, Essex, must have influence over this process.
Theresa May is a prime minister who has, in effect, got two jobs; running the country, and Brexit. The two tasks are almost as big as each other. The speed with which the post-referendum optimism so prevalent in Britain and in some parts of Mrs May's party, could turn to impatience, irritation and even anger should not be underestimated.
Her approach must be to reflect this mood of change, prolong it for as long as possible and stay one step ahead when it, inevitably, alters course. To be able to say, at all times and with a straight face, that she is working in the national interest.
Andy Coulson was David Cameron's director of communications from 2007-2011 and is now co-founder/CEO of Coulson Chappell.