Andy Murray: Novak Djokovic's Views On Equal Pay In Tennis Are Wrong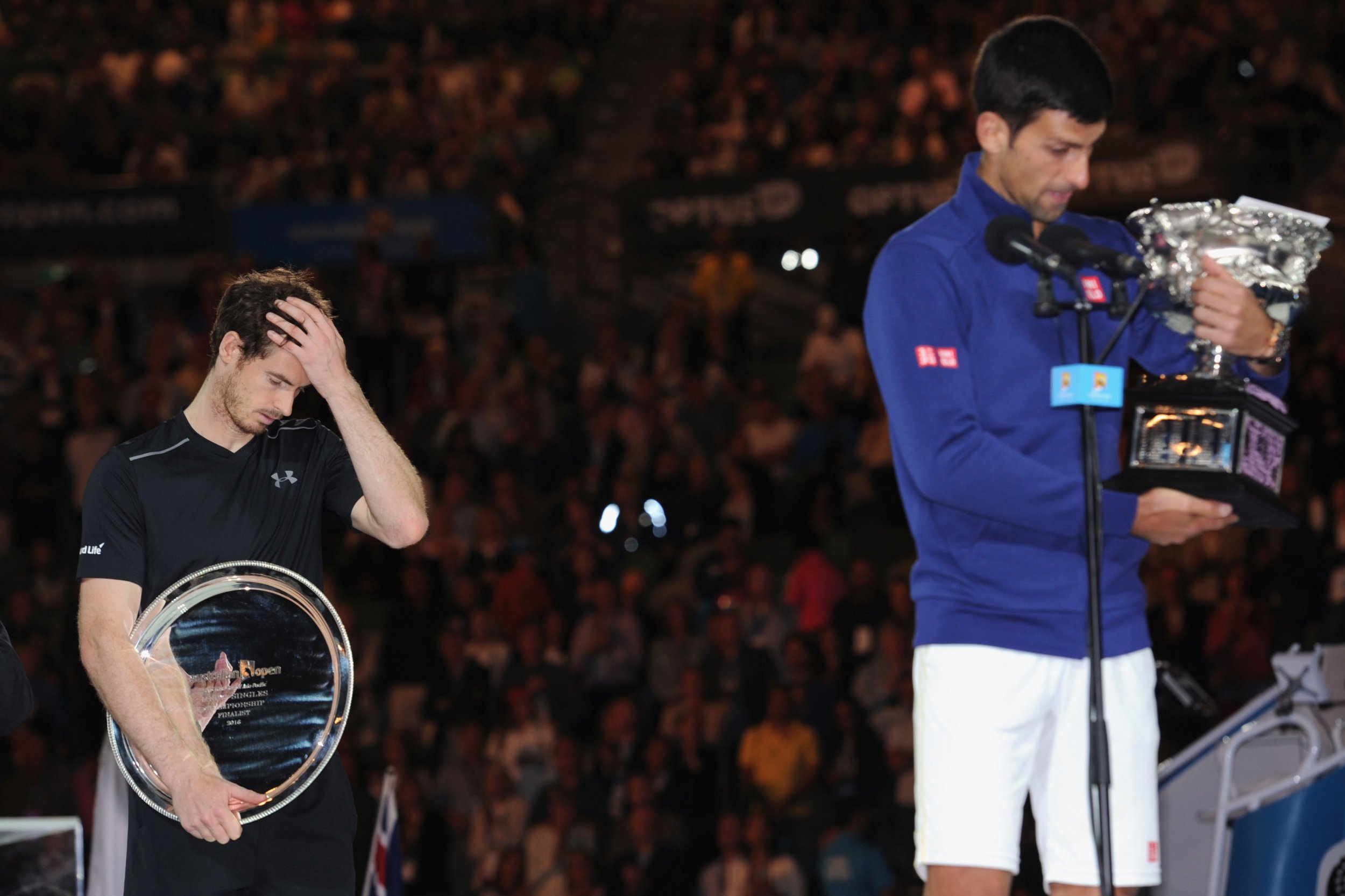 British number one tennis player Andy Murray says Novak Djokovic was wrong to suggest men should be paid more than women because their game is more popular.
Djokovic was responding to comments made on Sunday by Raymond Moore, the former director of the Indian Wells tennis tournament in California, who had suggested women should be thankful for the successes of Rafael Nadal and Roger Federer, and that the women's game was "riding on the coat-tails" of the men's.
Moore has since resigned, while Djokovic sought to clarify his remarks that men should "fight for more" because they attract greater audiences than the women's game, releasing a statement in which he expressed regret at being drawn into the debate.
"I was asked to comment on a controversy that wasn't of my making," Djokovic said on Tuesday. "Euphoria and adrenaline after the win on Sunday got the best of me and I've made some comments that are not the best articulation of my view."
Murray responded strongly to Djokovic, also invoking Sergiy Stakhovsky, the Ukrainian professional who opposes equal pay in the sport.
"One of the things Novak said was that if women are selling more seats and tickets they should make more but at a tournament like this, for example, if Serena is playing on centre court and you have a men's match with Stakhovsky playing, people are coming to watch Serena," Murray, who is in Miami for the prestigious Miami Open, said.
"The crowds are coming to watch the women as well. The whole thing just doesn't stack up—it changes on a day-to‑day basis depending on the matches you get.
"Men's tennis has been lucky over the last nine or 10 years with the players they've had, the rivalries which have come out of that. That's great, but the whole of tennis should capitalize on that —not just the men's game."
Men and women now receive the same amount of prize money for victory in all four Grand Slams, with Wimbledon the last tournament to introduce that measure in 2007.