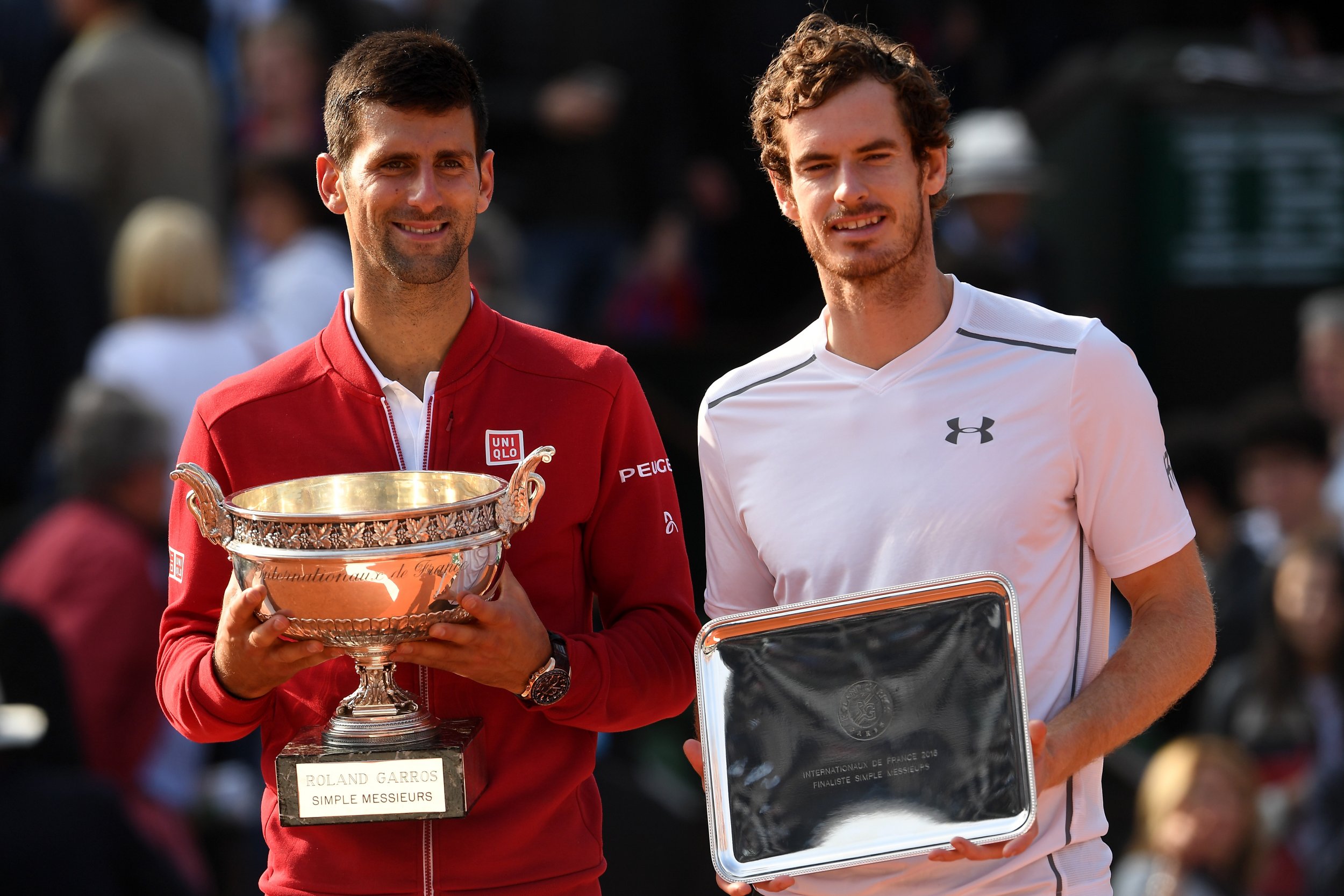 When Novak Djokovic fulfilled a career-long ambition by winning the French Open on June 5 in Paris, his dominance over men's tennis seemed more overwhelming than ever.
Djokovic did unto Andy Murray that Sunday at Rolland Garros as he has done so many times before in Grand Slam finals. Murray, the world number two seemingly for perpetuity, won the first set 6-3, which roused the Serb into a four-set pummelling.
Heading into high summer, Djokovic held all four Grand Slams, having also brutally beaten Murray in straight sets to win the 2016 Australian Open. The ATP rankings for June 14 this year show Murray second on 8,915 points, with Djokovic roaring into the far distance on 16,950.
How, then, as the season winds to its close, is Murray poised to overtake his erstwhile friend and rival atop the world rankings? Murray won the Erste Bank Open in Vienna over the weekend, drawing him within touching distance of Djokovic.
It has been a mighty turnaround, a combination of Murray's startling second half of the year, which included his second Wimbledon title and another gold medal, at the Rio Olympics, and Djokovic's slump in form.
As it stood before the start of the Paris Masters, Djokovic had 12,900 ranking points, with Murray second on 10,985. But the ATP rankings work on a rolling 12-month basis, meaning Djokovic has just had his 1000 points from winning Paris last year taken away. Essentially, in Paris Djokovic is seeking to win those points back.
If he wins the tournament, then he has no problem—he keeps his world number one ranking whatever Murray does. If Djokovic makes the final, and Murray beats him in the final, then it is still impossible for Murray to overtake Djokovic because the Scot reached the final in Paris last year, netting himself 600 points. Overall victory would only gain him 400 more. By Monday, November 7—when Djokovic's ranking points from winning the ATP World Tour Finals in London in 2015 are also removed—Djokovic would have 11,200 points and Murray 11,185.
If Murray wins in Paris and Djokovic loses at the semi-final stage, then on November 7 Murray would have 11,185 ranking points and Djokovic 10,960. Murray is helped, in a strange way, by his relatively poor performance at the 2015 ATP World Tour Finals. In London in 2015, he won just one match, so he will defend only 200 points at the year-end showpiece.
The only way Murray can take over as world number one following the conclusion of the Paris tournament, without winning it is if Djokovic produces an unexpected meltdown and fails to reach the semi-finals. A quarter-final exit would leave him on 10,780 points; Murray would then need to reach the final to end on 10,785, taking the number one ranking by a whisker.
Taking away the mathematical permutations, it is fairly staggering that Murray has got this close to Djokovic, given how far apart they were halfway through the year. Even if he doesn't accomplish the feat in Paris, Murray has a good chance of usurping his great rival by the end of the ATP World Tour Finals on November 20, ensuring that for the first time in three years, a new name will sit atop the rankings at the start of 2017.
Uncommon Knowledge
Newsweek is committed to challenging conventional wisdom and finding connections in the search for common ground.
Newsweek is committed to challenging conventional wisdom and finding connections in the search for common ground.
About the writer
Sportswriter at Newsweek.