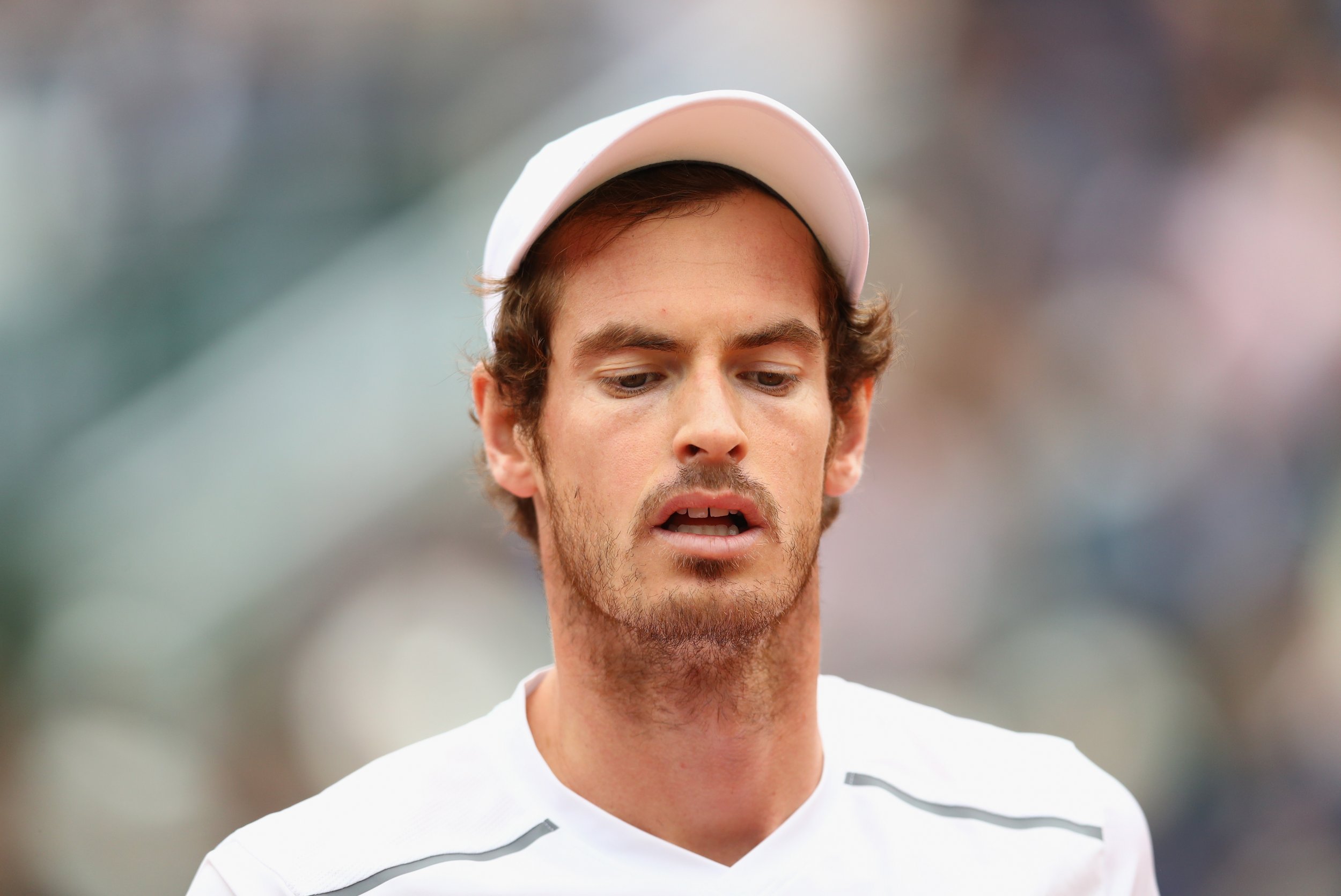 Strawberries and cream, crushed British hopes, rain, Henman Hill… there is an evocativeness to Wimbledon that lingers in the mind and on the senses.
In 2016, Britain (while we can still call it that) carries hopes on the women's and men's sides of the draw in Johanna Konta and world No. 2, Andy Murray .
Can Murray repeat his glorious triumph of three years ago? How deep can Konta go through the draw? And can anyone get in the way of Serena Williams' march to a 22nd, record-equaling Grand Slam title? Newsweek analyses the next fortnight at the All England Club.
Can Murray end his Djokovic hoodoo?
Perhaps the question should be phrased differently—"can anyone?"—but if anyone could put a brake on the Serb's bid for four Grand Slams in the year, it is Murray.
Reunited with coach Ivan Lendl on the scene of his greatest triumph in 2013, now is as good an opportunity as Murray will get to overturn a horrific losing record in Majors against Djokovic.
Which is not to say that it is a great or even fair opportunity. Murray vs Djokovic at the French Open followed the pattern of Murray vs Djokovic at the Australian Open: moments of hope for Murray, and even a set in the Roland Garros final, followed by crushing defeat.
Murray's best period of success against Djokovic came in that golden arc between the summers of 2012 and 2013, not coincidentally when he was coached by Lendl, but also when Djokovic wasn't quite as tough as he is now.
Murray's draw looks favorable, and of course he and Djokovic will be kept apart until the final, should they both make it that far. Stan Wawrinka would be a tough draw in the semi-finals; Richard Gasquet a fun challenge, but beatable. It's what happens once Murray gets there that is the issue.
There would be a lovely palindromic symmetry if, three years on, Lendl helped Murray topple Djokovic, followed by another Olympic gold. The latter, sadly, still appears to be more likely than the former.
How will Federer perform?
Not since the early days of his career, when he was still a tyro with a penchant for a good strop, has Roger Federer had such a strangely formless year.
There was the knee injury and surgery in February, then the back problem that forced him out of the French Open—over the past few years, Federer may not have taken winning for granted as he once did, but through that period he remained an ironman.
The seven-times champion is still seeded third, though that puts him in Djokovic's side of the draw, with a semi-final meeting a possibility.
Federer still carries an air of grace about him; time will not ravage that. But where that grace was once combined with steel, now there is a frailty to him. At 34, he has perhaps two of these tournaments left. Can the greatest go out in a deserving manner?
What of the youth brigade?
Everyone with an interest in men's tennis, it seems, is scrabbling around in the red dirt or the sunburnt grass for the "next big thing" to come through and start wobbling Djokovic on his perch.
That won't happen this Wimbledon, but several contenders can announce they have the potential to do the wobbling in the future. Nick Kyrgios, the endlessly fascinating, invariably provocative, languidly brilliant Australian, should go well on what could end up being his best surface, though the fourth round is where his tournament will likely end against Murray.
Dominic Thiem, a semi-finalist at the French Open, has a more developed game than Kyrgios though he's just a year older at 22. Thiem plays Florian Mayer in the first round, a potential problem since the 32-year-old German beat him in straight sets in the semi-final of the recent Halle tournament, a warm-up for Wimbledon. A quarter-final, though, is a realistic aim for Thiem.
How far can Konta go?
Bumped up to 16th seed by virtue of Victoria Azarenka's withdrawal, Konta will carry most of the hopes for British female success in the tournament on her shoulders.
Defeat in the second round of the Nottingham Open in straight sets to Zheng Saisai of China leaves a cloud over Konta's chances; remember, too, that she has never been past the first round at the All England Club in the four years she's played.
Her rise, though, has been a consistent one—no one is saying Konta should go beyond the fifth round, at most, but she will be the best of Britain's women, and that is something. Progress into the second week should be achievable.
Can Serena finally equal Steffi?
The younger Williams' march to 22 Grand Slam titles is, surely, inexorable, but that doesn't stop it being painful for spectator and player alike.
Williams has been ploughing away at drawing level with Steffi Graf on 22 Majors for almost a year now, since she lost to Roberta Vinci, shockingly, in the semi-finals of the US Open. She took a break after that tournament; then she lost in the finals of the Australian and French Opens this year.
Williams will get there, probably at Wimbledon, because with Maria Sharapova banned for two years and Victoria Azarenka injured, she has few real rivals.
Garbine Muguruza, the French Open champion, is better on clay than grass. Angelique Kerber, the winner of this year's Australian Open and Williams' conqueror, can be flaky. Agnieszka Radwanska, the fourth seed, has not beaten Williams in her career. The path to number 22 is clear, but that doesn't mean it will be easy.
Uncommon Knowledge
Newsweek is committed to challenging conventional wisdom and finding connections in the search for common ground.
Newsweek is committed to challenging conventional wisdom and finding connections in the search for common ground.
About the writer
Sportswriter at Newsweek.