Andy Murray Wins Wimbledon, Then Corners Benedict Cumberbatch for 'Sherlock' Scoop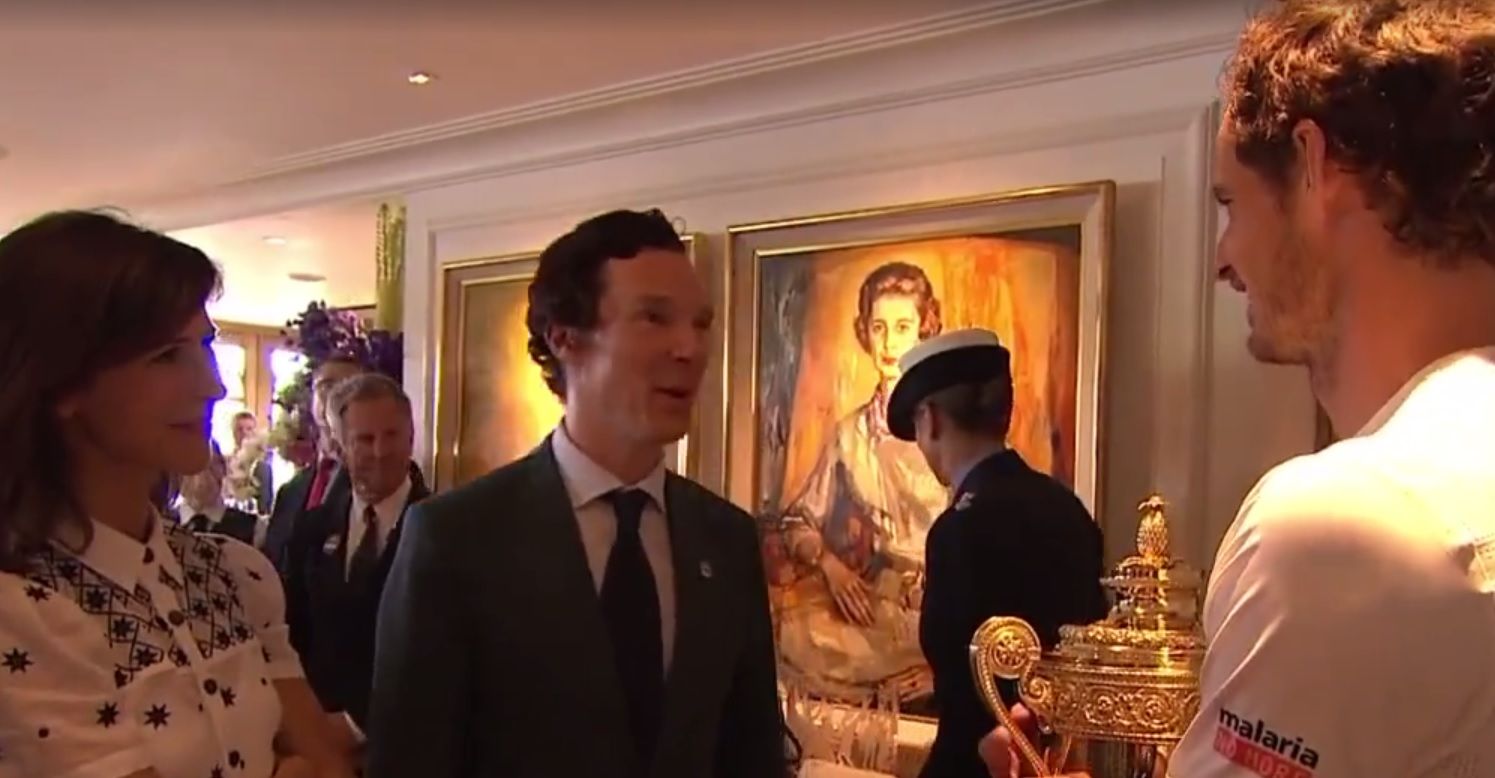 What do you do after a triumphant win in the men's final at Wimbledon? Corner Benedict Cumberbatch for scoop on the new season of Sherlock, naturally.
That was exactly how Andy Murray celebrated his second Wimbledon victory on Sunday.
A backstage video posted by the official Wimbledon Facebook page shows Murray and Cumberbatch glad-handing. Murray declared: "I'm a massive fan," to which Cumberbatch replied: "Likewise." Hey, if Sherlock is ever in need of a new sidekick…
Asked what he was up to at the moment, Cumberbatch told Murray he was currently filming the fourth season of Sherlock. Murray then cut right to the chase: "How many episodes?" Clearly, like the rest of the Sherlock fandom, he does not feel three episodes a season is enough.
The pair, both new dads, also chatted about Murray's five-month-old daughter who has just slept through the night for the first time.
Cumberbatch and co-star Martin Freeman are also deep in production on a new run of Sherlock episodes, which could be the last in the series.
In a press release in April, joint-creators Steven Moffat and Mark Gatiss teased season four was a "story about to reach its climax ..."
Andy Murray Wins Wimbledon, Then Corners Benedict Cumberbatch for 'Sherlock' Scoop | Culture