'The Andy Warhol Diaries': What Happened to the Artist's Boyfriend Jed Johnson?
The Andy Warhol Diaries tries to do something radical. While other tellings of Andy Warhol's life have made the argument that he was essentially asexual, the Netflix documentary makes the argument that long periods of his life were changed by his romantic (and very likely sexual) relationships with men.
Two relationships in particular are explored in depth in the show—the one Warhol had with interior designer Jed Johnson, and another he had with the closeted movie executive Jon Gould.
The former's 12-year relationship with the artist is explored first in The Andy Warhol Diaries. When Warhol first meets Johnson, he is a young man who has recently moved to New York City and is given a job at Warhol's Factory after he delivers a telegram to the studio.
In the documentary's early episodes, his story is told up to the point where he leaves Warhol, who Johnson thought was spending too much time with unsavory characters at the nightclub Studio 54.
What Happened to Jed Johnson?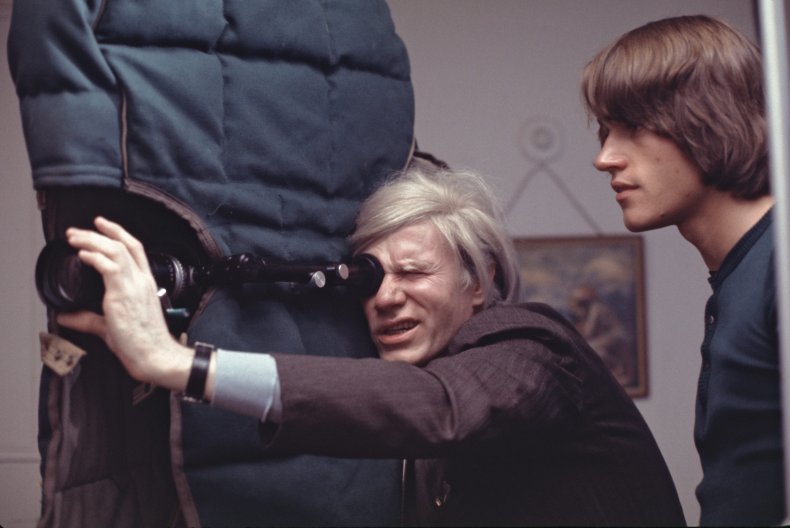 In The Andy Warhol Diaries, we see how Johnson began to move into interior design during his time with Warhol. Johnson started designing celebrity homes after Warhol's guests were impressed with what he had done with the apartment the designer and the artist shared.
Though his early commissions were directly a result of Warhol—he met an important patron, for example, after designing the interior for the office of the artist's magazine Interview, when the two became estranged he was already a big name in the industry.
He began to work with architect Alan Wanzenberg, with the pair of them working on a number of celebrity homes including those of Barbra Streisand, Richard Gere, Mick Jagger and Jerry Hall (who appears as a talking head in The Andy Warhol Diaries).
He maintained a connection to Warhol's work. In 1995, he joined the Andy Warhol Art Authentication Board which was set up by the artist's foundation to decide which works were genuine Warhols and which were not. The board combined noted art world figures like David Whitney with people like Johnson who knew Warhol personally.
A tribute to Johnson in 1999 in Architectural Digest said of his interiors: "[His] rooms were never excessive. They had air and space, and a sense of freshness. He loved luxury, but he considered excess to be a form of vulgarity. He was a natural editor, and he edited himself best of all."
He had, however, been dead three years by the time this was written. On July 17, 1996, Johnson was one of the 230 people on board TWA 800 when it exploded, killing everyone board.
Later that year, he was inducted into Interior Design Magazine's Hall of Fame posthumously. Their tribute to him in part read: "Those of us who knew him, either personally or through his work, can breathe a deep sigh of mourning for the loss of both a great talent at the prime of his career and, according to his confidants, a rare friend. Occasionally, though, the feeling of sadness will be mitigated by the inspiration we derive from all he left behind."
His twin brother Jay Johnson (who is also a talking head on the Netflix documentary) also found his own way of paying tribute to his dead sibling. Following his death, Jay took over Johnson's business, running it for at least a decade after his brother's death. In 2006, he released a luxury textile line, Jed Johnson Home, to pay tribute to his brother.
The Andy Warhol Diaries is streaming now on Netflix.