Angela Merkel To Face Down Party Critics For Re-Election Bid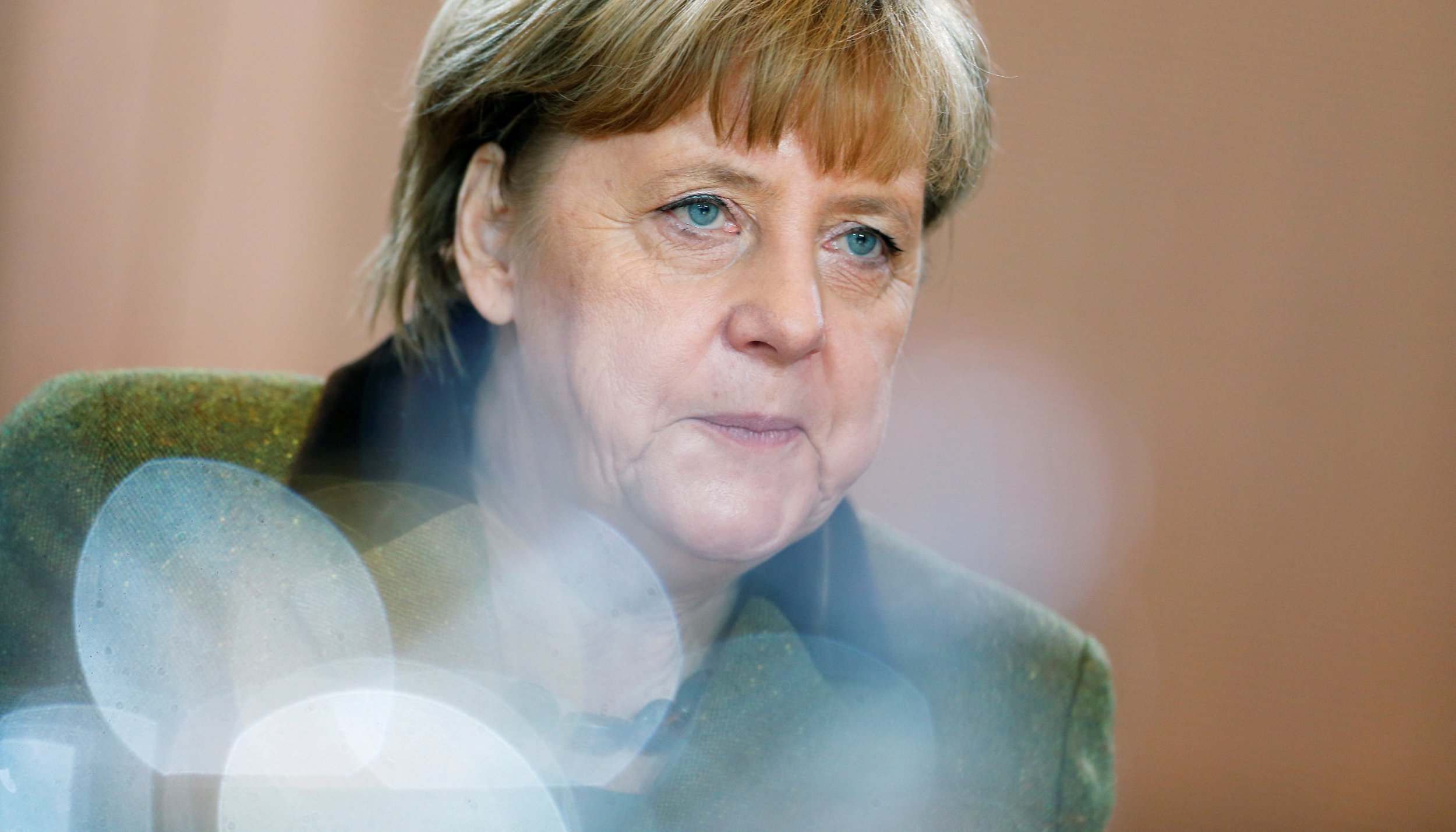 Germany's Chancellor Angela Merkel will face off against internal critics in her Christian Democratic Union (CDU) party this week as she begins her journey toward re-election.
Merkel will spend a two-day party congress beginning Tuesday hoping to rally party members behind her bid for a fourth term and to allay concerns over bruising political opposition to her welcoming refugee policy.
Analysts say Merkel faces no serious rival for a congress vote that would give her a two-year term at the head of her party, and at the head of Europe's largest economy.
But opponents will paint any significant decline in her vote share—she secured the backing of 96.7 percent of the party selectorate in 2014—as a sign of weakness.
Merkel is Europe's longest-serving democratic leader. But 2015 and 2016 saw this previously unassailable figure suffer in the polls after her calls for Germans to welcome large numbers of refugees fleeing conflict in the autumn of 2015.
The hard-right Alternative for Germany (AfD) party has painted her as out of touch with the concerns of ordinary Germans. The Christian Social Union, a junior partner to Merkel's party in Bavaria, has called for her to introduce formal limits on migration into Germany.
But despite some shaky poll numbers earlier this year Merkel's popularity among voters—many of whom know her as "Mutti" (Mom)—remains high, with 59 percent backing her candidacy in a November survey.
Beyond winning the internal vote, Merkel will also face questions on the extent to which the CDU should tack to the right on immigration and multiculturalism. Senior party officials are likely to propose bans on the full Muslim face veil, the Local reported.