Angela Merkel Is More Popular Than Her Party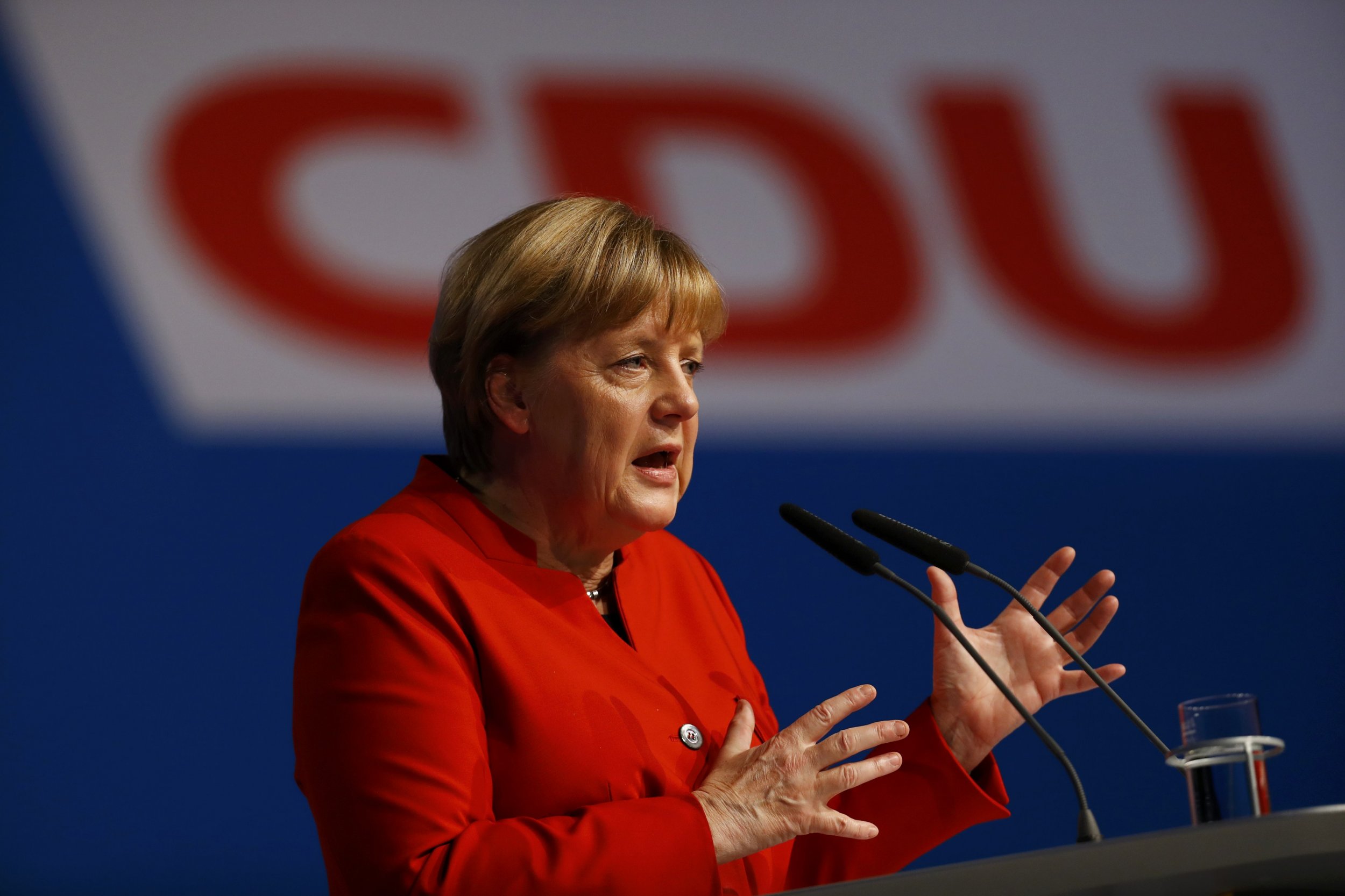 German voters see deep divisions between Chancellor Angela Merkel and her party—but most back Merkel's more centrist position.
The findings from German opinion polls underscore Merkel's value to her party ahead of a difficult election next year.
Some 59 percent of German voters surveyed by Forsa said there were fundamental political differences between the Chancellor and her Christian Democratic Union (CDU) party base, Die Welt reported.
The results follow a battle between Merkel and party delegates at a CDU congress earlier this month.
While the party backed Merkel as its candidate for the election next year, activists angered the party leadership when they voted to support a motion that would scrap dual citizenship rights for German residents of Turkish descent.
Merkel said she had no intention of following through on the motion.
In the Forsa poll, 53 percent of respondents said they were in favor of keeping the dual citizenship scheme, while just 38 percent were against it.
The findings highlight Merkel's continued popularity among Germans, despite a year of bad press over her liberal stance on migration.