Germany Will Keep Calm And 'Merkel' On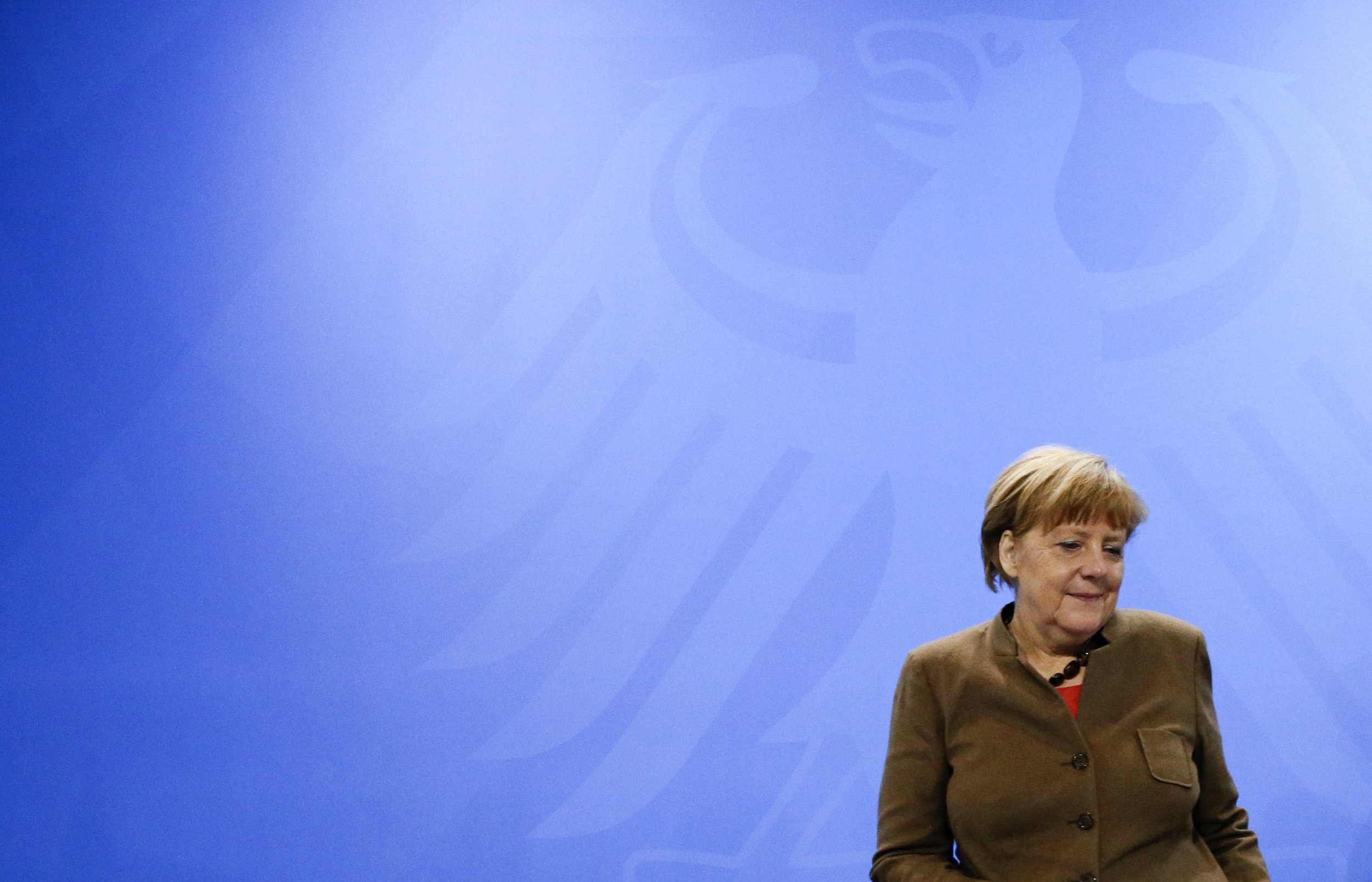 Hangzhou, China, is some 9,000km away from Angela Merkel's home town Templin, north of Berlin. But Merkel must have felt the crushing defeat in her Northeast German home state of Mecklenburg-Vorpommern on Sunday attending the G20 summit.
But even after the local branch of her Christian Democratic Union party was overtaken by far-right newcomers Alternative for Germany (AfD) in a regional election, the Chancellor still remains on course for a fourth term in office. Going into a crucial election year, Germany's political observers are best advised to keep calm — and 'Merkel' on.
On Monday morning, Merkel broke with the unwritten rule of not commenting on domestic politics on visits abroad. In a statement read out from the sidelines of the G20 summit, the Chancellor assumed responsibility for the disastrous election result.
Sunday's vote was a regional state election, but it was not about local issues. Instead, popular opposition to Merkel's open-door policy for migrants last summer was the key factor benefitting the AfD. Understandably, the immediate focus has therefore been on the drubbing that the CDU took. Commentators, investors, and Germany's international partners are worried; Is Germany becoming Euroskeptic? Is Europe's most powerful leader on her way out?
What is certain however is that German politics is becoming interesting again. After ten years of almost unchallenged authority, Merkel will finally have to put in a fight to secure a fourth term in office in the September 2017 Bundestag elections to overtake her mentor-turned-foe, Germany's Uber-Chancellor Helmut Kohl, who governed for an unrivalled 16 years. But even after Sunday's poll verdict, Merkel will likely succeed.
The strong AfD result was no flash in the pan, both given the recent polls and the traditional strength of the populists in East Germany. Voters' party allegiances are still weak in the country's former communist regions, and the economy is less robust. The ten percentage point rise in local turnout on Sunday has benefitted the AfD more than any transfer of votes from other parties, including the CDU.
But Merkel's real competition is not so much based on the rightist fringes anyway. Instead, it is all about the political center, where Merkel's true challengers in the 2017 Bundestag elections are located, and they have hardly fared much better than her CDU.
The Social Democrats (SPD) retain the regional premiership in Schwerin — but they have incurred losses even bigger than Merkel's party. In the national polls, they remain hopelessly behind the CDU. Trapped in a grand coalition with Merkel (as a party of the center-left), they struggle to criticize the chancellor over immigration. The SPD is not benefitting from the emerging split on the political right.
This leaves one key battleground for Merkel: her own alliance of Christian parties. Her CDU's right wing is still furious about the chancellor's emergency decision last summer to let in one million migrants stranded on the infamous Balkan route. The pushback has been strongest from the CDU's Bavarian sister party, the CSU, rooted in Germany's traditionally more conservative South — the geographical end-point of last year's migration flows.
In interviews and speeches, Merkel has stubbornly defended her decision from last summer. But in fact, she has long started to row back. Unilateral border closures of countries located along the Balkan route have ended the migrant inflow. Her deal with Turkey has further defused the pressure. Changes to Germany's asylum laws have drastically toughened asylum rules.
Most importantly, however, the dynamics in Germany's party system will ultimately benefit Merkel. The Alternative for Germany may toy with the populist idea of radical change, but in reality, neither Merkel's party nor the majority of centrist voters have a credible outside option. As the rightist fringes gain strength, it is all about striking coalitions at the middle-ground. In this strategic game, nobody comes close to Merkel.
The CSU and her own CDU's right-wing might complain, but a credible challenger with half her gravitas is nowhere to be seen. As a result, the CSU's Merkel-bashing will likely yield a strong result in next year's Bundestag elections. But this will only mean more MPs for the joint parliamentary group with Merkel's CDU.
The chancellor's centrist appeal will likely win CDU/CSU the position as strongest party again in 2017. The greener, more urban, more female program she has imposed on her traditionally male-dominated, rural, and conservative party will allow her to choose from a menu of possible coalition partners, including the Greens and potentially the Liberals. But most importantly, AfD's strength will numerically prevent what would not work politically anyway: a left-of-center coalition led by the SPD.
In a year from now, the Social Democrats will very likely have to join Merkel in yet another grand coalition. But before we settle down to getting more of the same, German politics is going to create a lot of noise.
Carsten Nickel is Deputy Director of Research at political risk consultancy Teneo Intelligence.