Donald Trump Might Not Agree With Michael Bloomberg and Jerry Brown on Climate Change, But Angela Merkel and Emmanuel Macron Do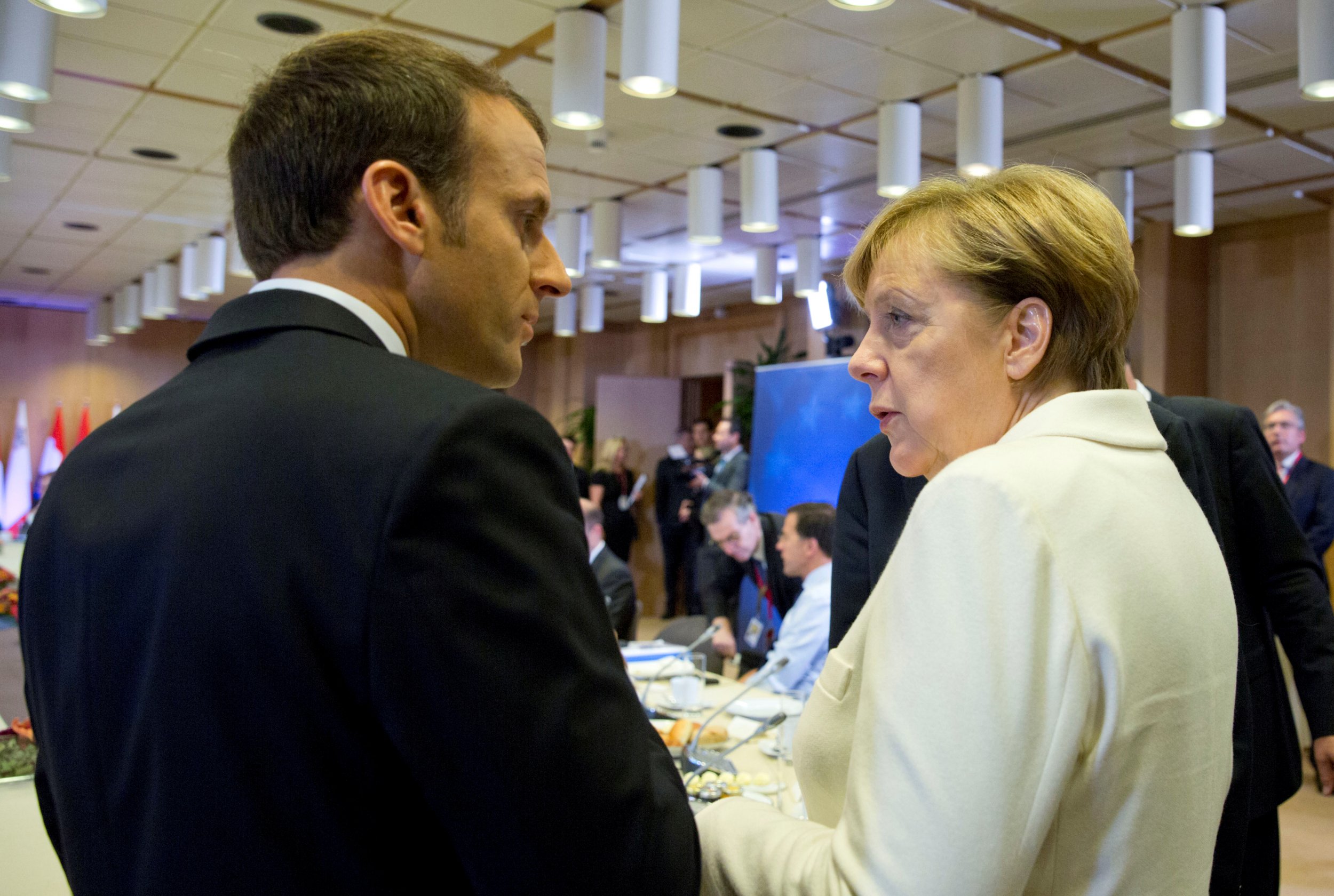 European leaders dealt a blow to Donald Trump Wednesday, as the heads of France and Germany backed a movement set up to counteract the effects of the president's environmental policy.
California governor Jerry Brown and the former New York City Mayor Michael Bloomberg founded "America's Pledge" following Trump's decision to pull America out of the Paris Climate accord.
The organization seeks to secure action to tackle climate change from cities, states, universities and private enterprise to make up for the national-level contribution America is withdrawing from the global fight against climate change.
Speaking at a climate summit in the German city of Bonn, German Chancellor Angela Merkel said she "welcomed" the movement, because "It underlines the importance attached to climate protection in broad swathes of the American society, irrespective of the decision of President Trump to leave the climate agreement of Paris."
And in a speech at the same event, French President Emmanuel Macron set a goal "to demonstrate that cities and the private sector in America will be capable of compensating the entire American commitment" by the time of a planned climate summit in Paris on December 12.
Macron also said that France would boost its contributions to the Intergovernmental Panel on Climate Change (IPCC), a U.N. climate science body, to help prop it up after Trump announced this year that he would halt America's $2 million contribution. Previously, the U.S. had provided nearly half of the body's funds.
The French president called on other European countries to join forces with him and ensure the IPCC did not lack funds after Trump's move. But he appeared to issue an unequivocal guarantee to support the panel as needed.
"I can guarantee that, starting in 2018, the IPCC will have all the money that it needs," Macron said, "They will not miss a single euro."
Merkel's speech also included a broad-based defense of environmentalism.
"We are deeply convinced that climate policy is, also and at the same time, future-oriented economic policy," she said. "The transition to a low emissions economy, if it is done right, opens up enormous potential for growth."
Trump announced a decision to leave the Paris Accord, a global agreement aimed at reducing global warming, on June 1. The move was criticized at the time by numerous world leaders, Macron and Merkel among them.