Germany's Angela Merkel Stresses Unity Amid Anti-G20 Protests, Calls For 'Inclusive' and 'Sustainable Growth'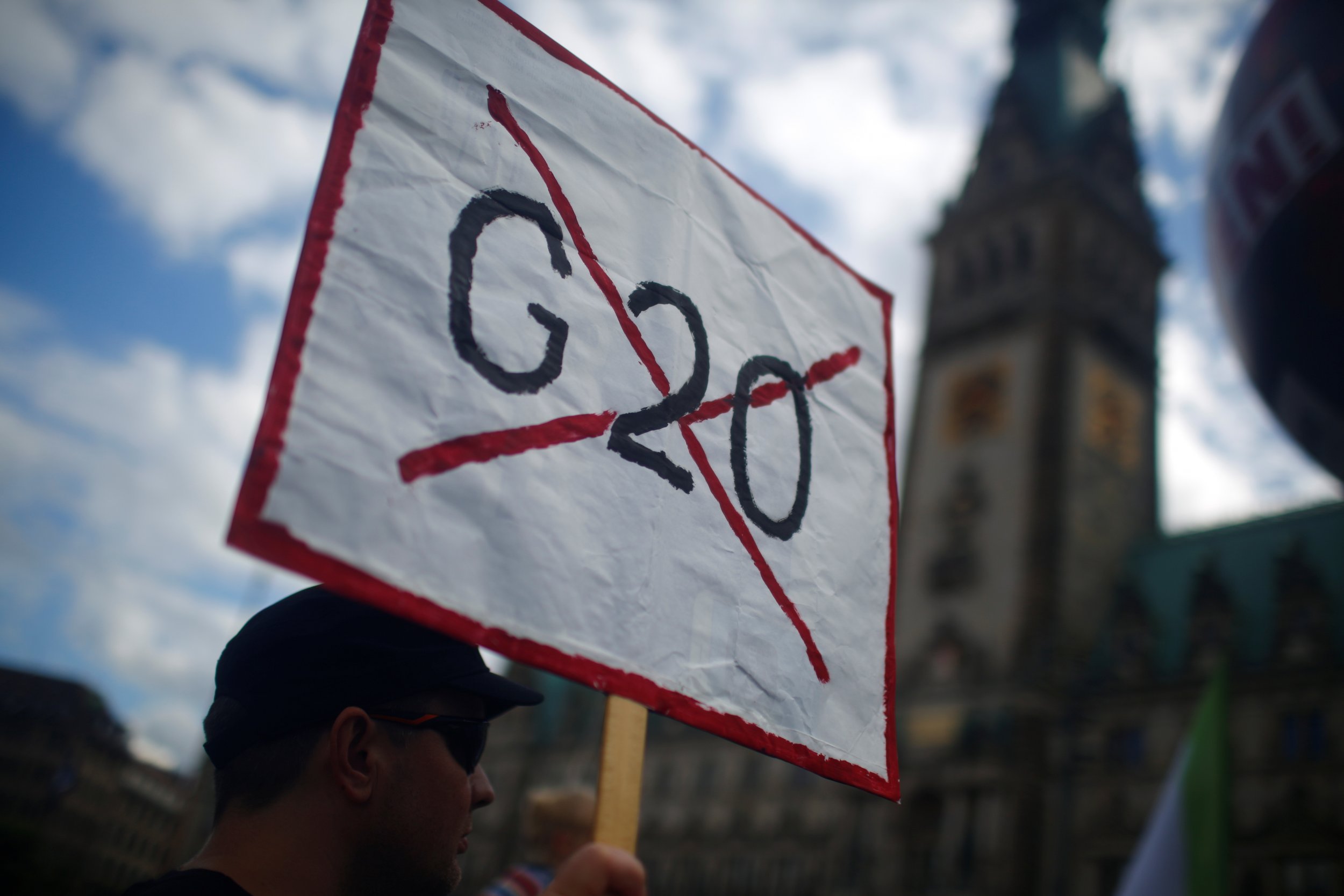 As anti-globalization activists took to the streets in Hamburg ahead of this week's G20 summit, German Chancellor Angela Merkel said on Sunday leaders will have to focus on sustainable and inclusive economic growth rather than their own prosperity.
In her weekly podcast, Merkel said this year's G20 summit will delve into issues championed by protesters such as distribution of wealth and consumption of resources - alongside related issues like climate change, free markets, consumer protection and upholding social standards.
Hamburg police said 10,000 demonstrators marched peacefully in the rain in Hamburg on Sunday in a prelude to the July 7-8 gathering, where 21,000 police from across Germany will protect the meetings of the world's 20 largest economies.
It was the first of 30 registered demonstrations this week. Some carried banners reading "Fight poverty", "stop coal" and "Planet earth first".
German authorities are bracing for trouble, worried the protests could turn violent as they did outside a G8 summit in Genoa, Italy in 2001 when one person was shot dead and hundreds injured.
"It's not only going to be about (economic) growth but rather sustainable growth," Merkel said. "We've got to have a 'win-win' situation for everyone. The issues obviously revolve around: how do we achieve inclusive or sustainable growth?"
Merkel, seeking a fourth term in a Sept. 24 election, outlined the issues as: "What are we doing with our resources? What are the rules for distribution of wealth? How many people are taking part? And how many countries are able to profit from that?"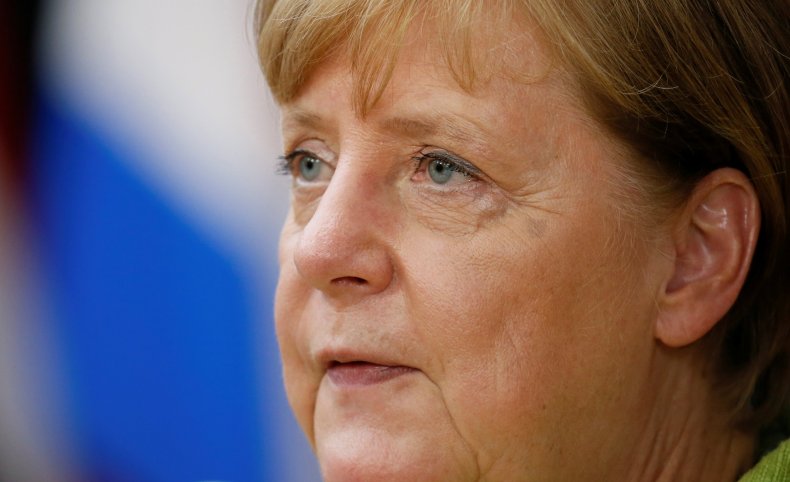 Without mentioning the protests that have German security officials worried about possible acts of sabotage this week in the country's second-largest city, Merkel noted that these non-traditional issues were forced onto the G20 agenda.
"If we simply try to carry on as we have in the past, the worldwide developments will definitely not be sustainable and inclusive," she said. "We need the climate protection agreement, open markets and improved trade agreements in which consumer protection, social and environmental standards are upheld."
In a speech to parliament last week, Merkel promised to fight for free trade and press on with multilateral efforts to combat climate change at the summit, challenging the "America First" policies of U.S. President Donald Trump.
The G20 meeting follows a G7 summit in Sicily a month ago that exposed deep divisions between other Western countries and Trump on climate change, trade and migration. Trump later announced he was pulling the United States out of a landmark agreement to combat climate change reached in 2015 in Paris.
The German Federal Crime Office warned that violent G20 opponents could carry out arson and sabotage at infrastructure targets such as the Hamburg harbor and airport, newspaper Welt am Sonntag said on Sunday.
"New and creative forms of attack have to be watched out for," the report said. It added Hamburg police are bracing for attempts by activists to disrupt electrical power in Hamburg.
Sunday's demonstration was organized by a group called "Protest Wave G20". Other demonstrations this week are called "Welcome to Hell" and "G20 Not Welcome".
Justice Minister Heiko Maas warned against violence. "It's a criminal act to set car tires on fire or injure police officers," he told a group of newspapers. "There's no justification for that at all and offenders will be prosecuted."