What Germany's Crunch Elections Mean for Merkel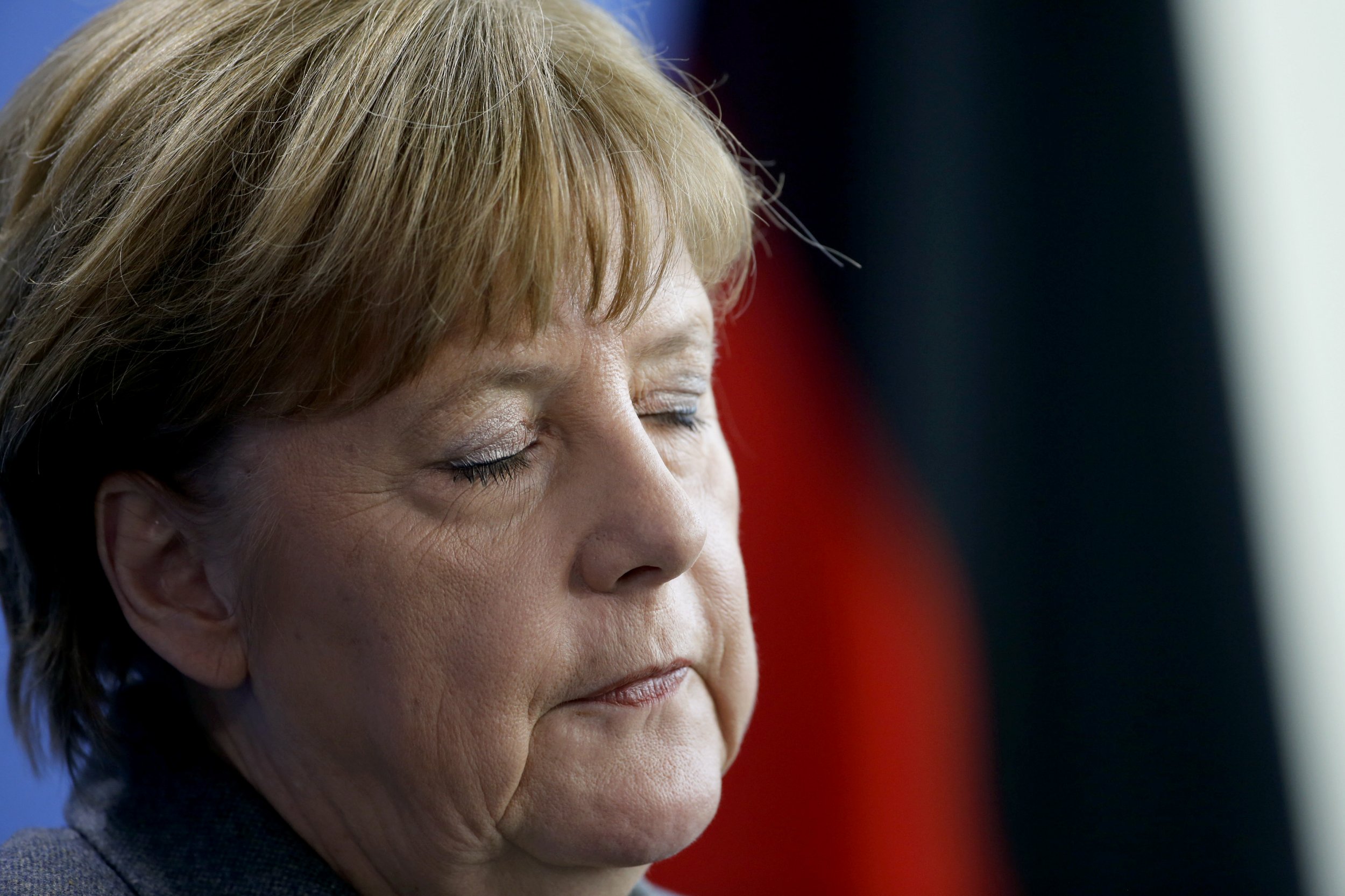 Once, German Chancellor Angela Merkel was known for her caution. But since 2015, when she took the risky decision to relax the rules on Syrian refugees entering Germany, she has been living with the consequences of one of the boldest political plays of last year.
Municipal elections in three German states set for Sunday are being seen as a litmus test of Merkel's popularity and the strength of public anger over her immigration policy. Political observers at home and abroad will be watching closely to see how her center-right Christian Democratic Union (CDU) fares. Here are four things you need to know:
Elections are happening in Baden-Württemberg and Rhineland-Palatinate in the west of Germany, and in Saxony-Anhalt in the east, and will decide the composition of the three state parliaments, or Landtage, and the state prime ministers and governments. Political power in Germany is highly devolved, and states have control over significant policy areas like education and law enforcement. About a third of Germany's 81 million inhabitants live in the three states that go to the polls on Sunday.
A hard-right party is snapping at Merkel's heels. The Alternative for Germany (AfD), formed in 2013 as a Euroskeptic party but increasingly vocal in its anti-immigration focus, is gaining support. The party came in a strong third place—with a higher share than pollsters predicted—in local elections in Hesse last weekend. The AFD—which, like the Front National in France and UKIP in the U.K., pitches itself at the disaffected white working classes—is strongest in economically troubled Saxony-Anhalt, where it polls at 19 percent, and is polling around 10 percent nationally. The party is becoming increasingly bold in its rhetoric, with a draft manifesto reportedly calling for bans on circumcision and the Jewish call to prayer. The AfD is almost certain not to win in any state, but it is likely to enter all three parliaments and will steal votes from the CDU.
But there's also a challenge from the left. The Greens are surging in Baden-Württemberg, while the CDU is falling back. As CDU candidate for state premier Guido Wolf seeks to distance himself from Merkel to fend off the AfD, incumbent Green premier Winfried Kretschmann has stolen the center ground by emphasizing European solidarity as the best solution to the refugee crisis. When the Greens took power in this former CDU stronghold in 2011, received political wisdom had it that they succeeded because the disaster at Japan's Fukushima power plant brought environmental concerns to the fore. But they look like they might keep power thanks to their message of stability.
Merkel wants a win in all three states. If Merkel's party takes Baden-Württemberg from the Greens, and CDU candidate Julia Klöckner seizes Rhineland-Palatinate from the center-left SPD's Malu Dreyer, and the party holds Saxony-Anhalt, she is home and dry. Anything less will be seized upon by her political opponents. Anything less, and you can expect to see her political opponents making serious capital out of it.