Why Juncker Thinks History Will 'Vindicate' Angela Merkel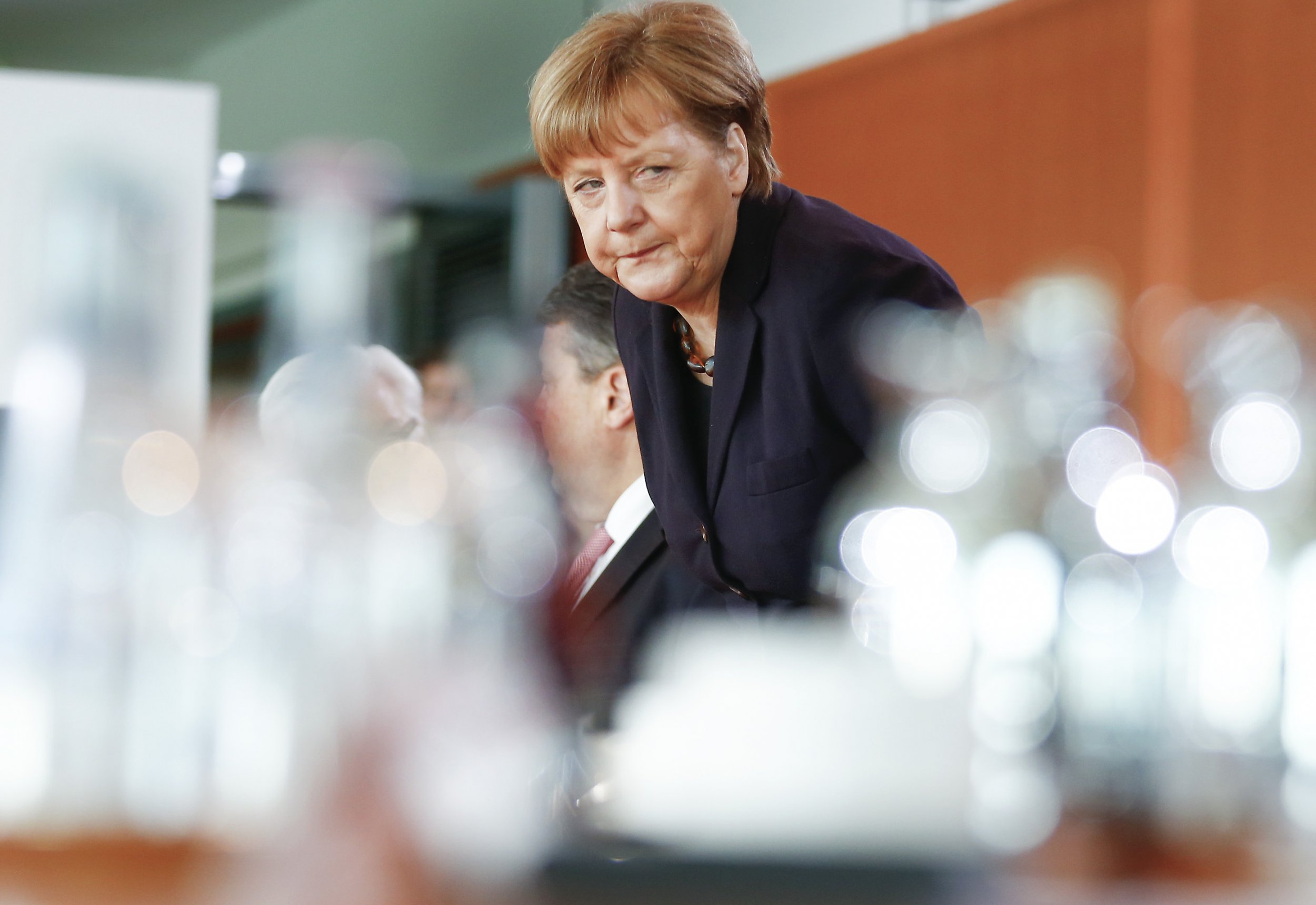 History will vindicate Angela Merkel, a top EU official has said, as the German chancellor prepares for a decisive European summit on migration.
Jean-Claude Juncker, the president of the European Commission, told the German tabloid Bild: "The European migration policies she and I are pursuing will prevail. It is political strength to say we can do it. Anything else is capitulation to the populists."
"Chancellors were always paid respect when they maintained their course even in stormy times. It makes me think particularly of the reunification policy of Helmut Kohl," Juncker added, referring to the former German chancellor who brought together East and West Germany at the end of the Cold War. "History has proved him right, and it will prove Angela Merkel right."
Merkel has faced sustained criticism in recent months for the welcoming tone and liberal policy she pursued towards migrants arriving in Germany for much of 2015. Critics said her approach has led to undue pressure on the country and on Europe as a whole, and have seized on sex attacks allegedly committed by migrants and refugees in Cologne on New Year's Eve as proof that something must change.
Merkel has since hardened her stance on immigration, proposing tough new measures including powers for authorities to reject asylum applications from Morocco, Algeria and Tunisia and restrictions on the rights of migrants to be united with their families.
But Merkel still faces opposition in her call for EU states to take a fairer distribution of migrants, and in her negotiations with Turkey to see the country handling more asylum seekers from Syria in return for new rights from Europe.
She is likely to face criticism at the European Council summit on Thursday and Friday, which will see leaders from all 28 member states attempting to draw up a blueprint for future migration policy.