Angela Merkel's Right-Wing Partners Feel Vindicated by Donald Trump's Rise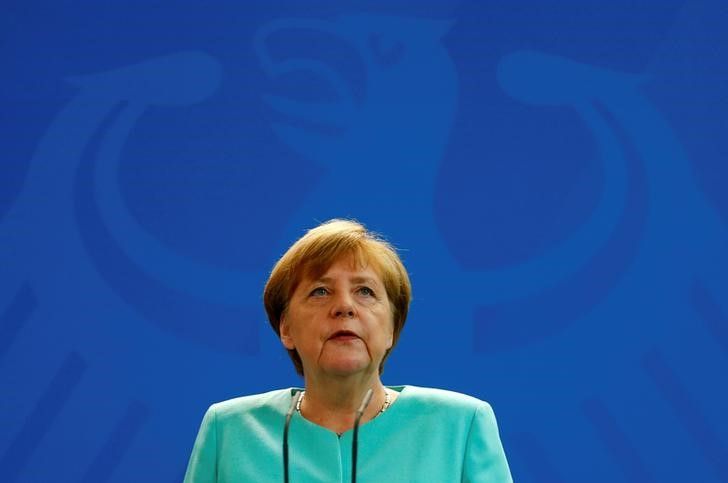 Angela Merkel's right-wing sister party feels vindicated by Donald Trump's victory in the U.S. presidential election, a top official has said.
Andreas Scheuer, general secretary of the Christian Social Union (CSU), a Bavarian party that sits in an alliance with Merkel's Christian Democratic Union (CDU), told Die Welt that Trump's success demonstrated voters were looking for ideas outside of the center-ground consensus.
"If all the parties are in the middle," he said, "then that is not an answer to the questions of the citizens."
"The time of 'we would rather not say this' is over," he added.
Merkel has already positioned herself as a leading liberal counterweight to Trump's more hard-right positions.
In a statement on the election result, the German chancellor said ongoing cooperation between her country and the U.S. must be "based on shared values, such as democracy, freedom, and respect for the dignity of all people."
But the CSU has frequently pointed to the rise of Germany's populist Alternative for Germany (AfD) party as evidence that Germans oppose Merkel's liberal stance on issues like the welcoming of refugees into the country.
Scheuer said that ahead of the 2017 federal elections, the CSU would be unafraid to raise controversial issues on which voters held non-politically correct opinions.
"Big questions like the refugee policy must also be able to be discussed extensively," he said, without interference from "the 'opinion police.'"