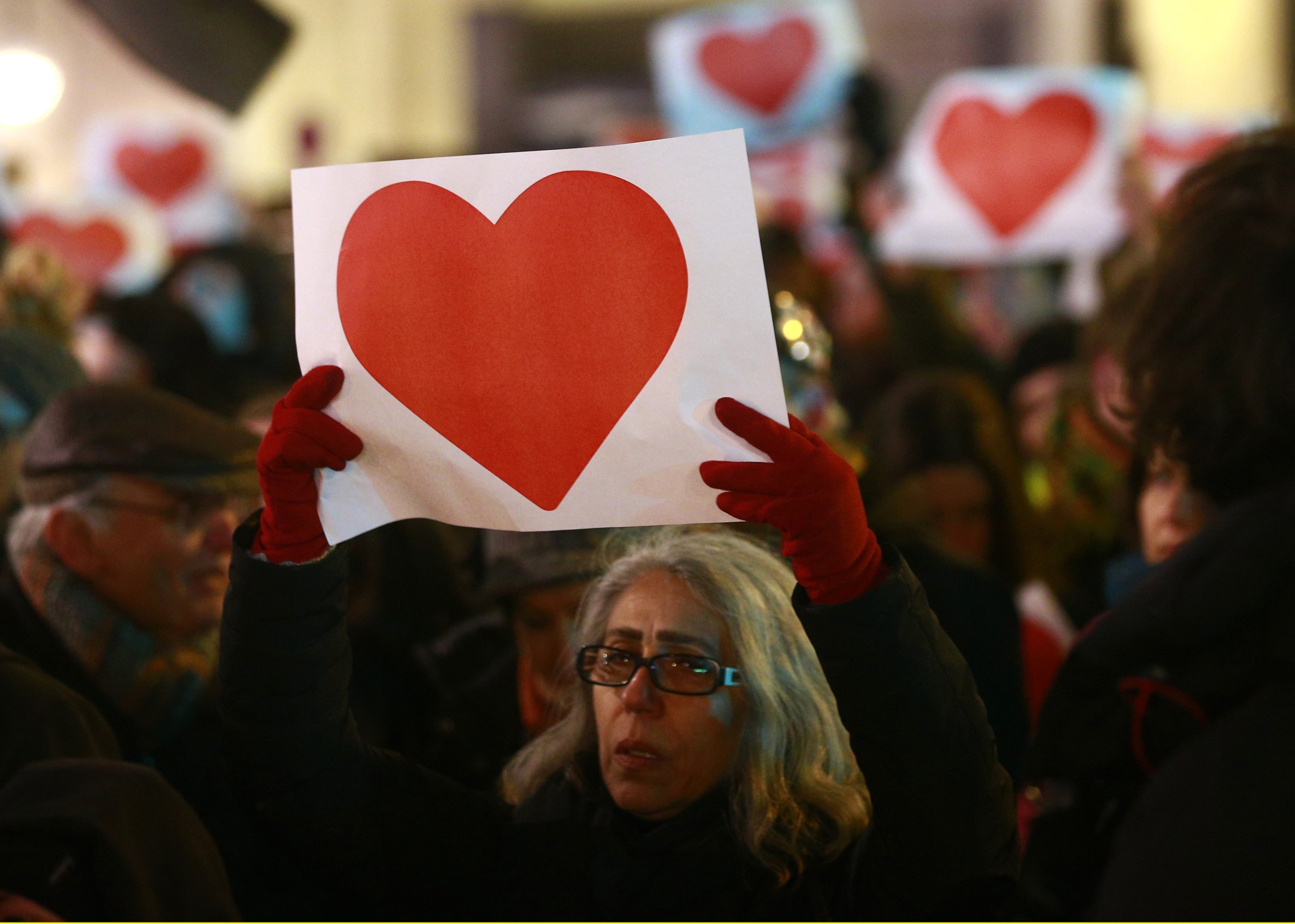 Politicians on both sides of Germany's governing coalition, reacting to last week's Christmas market attack, called for more state powers to deport potentially dangerous failed asylum seekers, with some also pushing for enhanced surveillance.
Chancellor Angela Merkel, whose open-door migrant policy critics say has put Germany's security at risk, promised after the Berlin attack—which killed 12 people—to introduce new laws if needed.
The suspected perpetrator, 24-year old Tunisian Anis Amri, was an asylum seeker who had escaped deportation after his application was rejected. He was shot dead by Italian police on Friday.
Merkel's conservative allies in the state of Bavaria, the CSU, called for greater powers for the police and intelligence agencies and improved data exchange between them.
"We need new grounds to arrest dangerous people," they said in a paper seen by Reuters entitled 'Security for our Freedom', which they will discuss at a party gathering early next month.
It says intelligence agencies should be able to monitor individuals as young as 14 to avoid radicalization, and calls for greater powers of detention for people due to be deported. Some 550 people are registered with German security services as potentially violent.
Polls indicate that Germans' deeply entrenched opposition to state monitoring, a legacy of widespread surveillance in Communist East Germany and in the Nazi era, may be waning.
While several Greens politicians have argued since the Berlin attack that more video surveillance of public places is not the answer to Germany's security problems, a YouGov poll showed 60 percent of Germans were in favor.
A deputy leader of the Social Democrats (SPD), the junior partner in Merkel's governing coalition and which is traditionally more reticent on security issues, also demanded detention before deportation for some failed asylum seekers.
"We must make sure dangerous people have no opportunity to disappear," Ralf Stegner told Die Welt daily. "Anybody who puts general security at risk must not be allowed to be at large."
Pressure is also mounting on Merkel to seal agreements with northern African countries to send rejected asylum seekers back—one of the obstacles to expelling Amri to Tunisia, which refused to accept him.
However Merkel, who plans to run for a fourth term in office in federal elections next year, remains the best hope for the future for many voters.
An Emnid poll showed that 56 percent of Germans think she can solve major political problems, a higher score than any other politician.