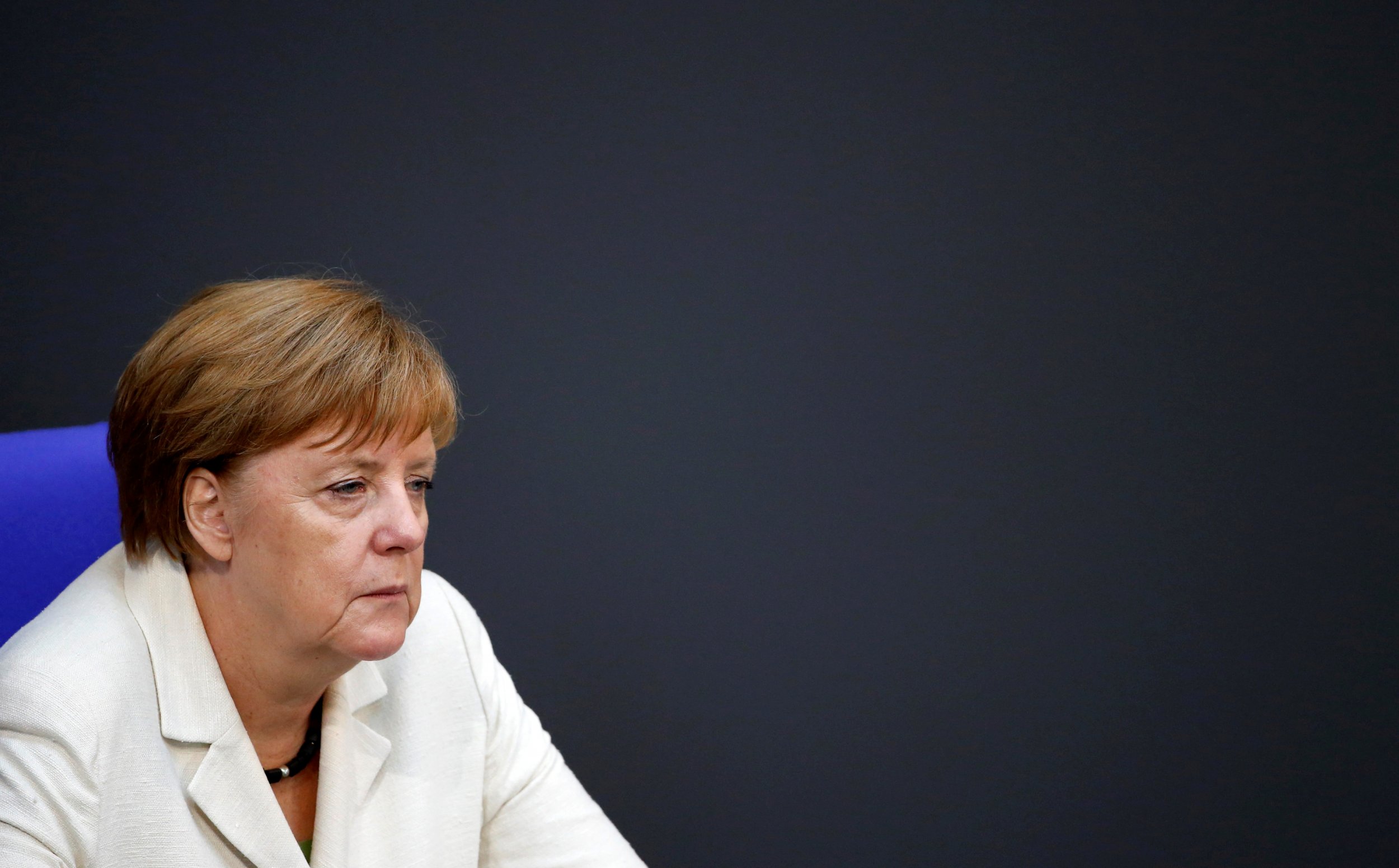 Angela Merkel was not responsible for the massive influx of refugees into Germany late in 2015, a new analysis has claimed.
Merkel has been alternately hailed and condemned for her welcoming rhetoric toward refugees during that year, from the end of August when she famously declared that "we can do it" in an attempt to rally her country around accepting those fleeing conflict in Africa and the Middle East, to September, when she permitted thousands of refugees walking from Budapest to enter Germany.
The hard-right Alternative for Germany (AfD) party, and many mainstream politicians to Merkel's right and left, have lined up to criticize her for the liberal rhetoric, claiming it contributed to an influx of refugees with which Germany was ill-equipped to cope, and which increased pressure on other states along the way.
But an analysis of migration data by Herbert Brücker of the Institute for Employment Research (IAB) in Nuremberg, published by Zeit Online, has concluded that Merkel's words did not noticeably increase the flow of refugees into Germany.
"The refugee wave began much earlier, in spring 2015, and…Merkel's decision on September 5 changed nothing, at least not in Germany," the analysis concludes.
"Greece was the first country through which the refugees had to pass," Brücker found. "The largest jump in the number of refugees entering Greece came between July and August of 2015, long before September. These people hadn't waited for Merkel's invitation. Rather, they had set off of their own accord."
The German elections in 2017 are likely to see migration and asylum at the center of the debate. Merkel, battling to keep her previously near-unshaken chancellorship, has repeatedly declined to say her asylum policy was wrong, although she has said she wishes she had been better prepared for its impact.